How to watch 'A Charlie Brown Thanksgiving' free on Apple TV+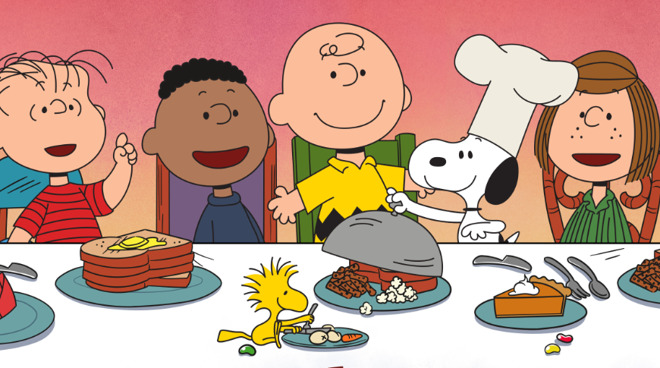 AppleInsider may earn an affiliate commission on purchases made through links on our site.
Although the famous Charlie Brown special will no longer air on ABC this Thanksgiving, it will be available on Apple TV+. Here's how and when to watch it for free.
It's been a fixture of the season since the 1970s, but this year you'll have to look elsewhere to watch "A Charlie Brown Thanksgiving." Following Apple TV+ buying the rights to all things Charlie Brown, it will no longer be seen on ABC, or PBS — but it can still be seen for free.
That's partly because Apple is making the special free to watch on Apple TV+ for a limited period.
When to watch on Apple TV+
"A Charlie Brown Thanksgiving" is available now for Apple TV+ subscribers. It will be made free to watch between November 23 and November 27.
How to watch "Charle Brown" on Apple TV+
You can watch this special and any other available Apple TV+ shows and series through four different routes. This includes the official Apple apps, such as that on the iPhone.
However, there is there is also the Apple TV set-top box, and then there are selected smart TVs.
But, nearly any user on any platform can watch online via any modern browser. Browser streaming may be the most convenient for people who solely want to catch these specials, and don't have an Apple device.
How to watch "A Charlie Brown Thanksgiving" on Apple TV+ without a subscription
In any modern web browser, on any platform, go to tv.apple.com
Find the show and press Play
Either watch it on your computer, or stream it to a television of your choice
You can also stream from the iPhone, or iPad version of the Apple TV app. Plus you can watch on those apps on iPhone, iPad, Mac and Apple TV.