Functioning Apple I with box signed by Steve Wozniak going up for auction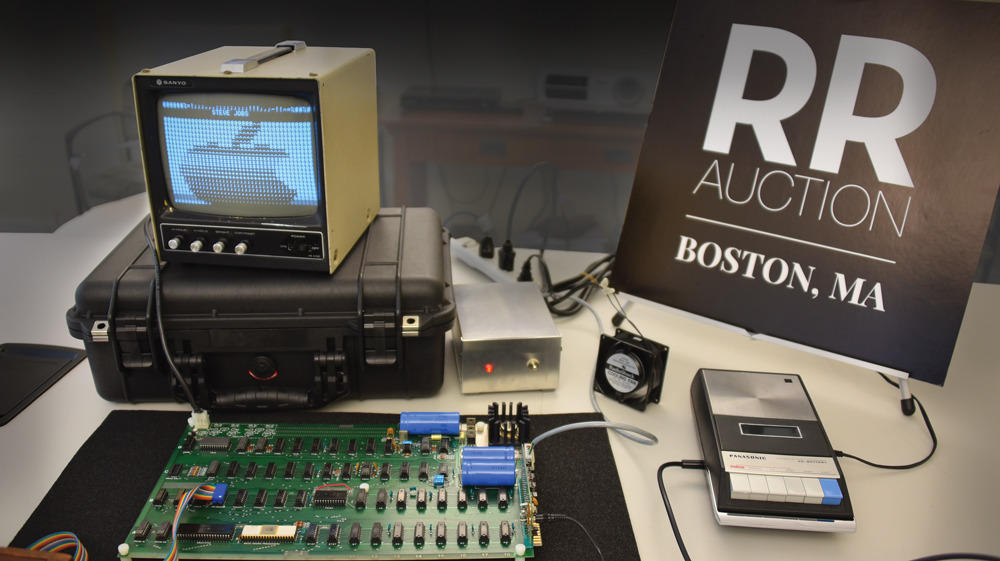 A fully functioning Apple-I computer, complete with original shipping box signed by Apple co-founder Steve Wozniak, is set to hit the auction block in December.
The specific machine to be auctioned was restored to an operational state by Apple-1 specialist Corey Cohen. It's set to go up for auction with a starting bid of $50,000 on December 10, at auction house RR Auction.
In addition to the Apple-1 board, the lot also includes the signed Apple-1 box, an Apple Cassette Interface, original operation manuals, a vintage Apple-I power supply, a vintage Datanetics keyboard in wooden case, a 1976 Sanyo monitor, and a Panasonic cassette player.
The auction house also published a proof-of-life video for the Apple-I machine.
RR Auction notes that the original shipping box is "exceptionally rare," and is one of just a handful of known box sets available today.
Qualified bidders will be able to request a report detailing the technical condition of the Apple-I board from Cohen. The Apple-I expert evaluates the current condition of the machine at about eight out of 10.
Apple co-founders Steve Jobs and Wozniak initially conceived of the Apple-I as a hobbyist computer in the 1970s, and Wozniak hand-built around 200 of them. Jobs and Wozniak later sold about 175 of the Apple-I machines, including 50 in an order to The Byte Shop in California.
Apple-I computers hit the auction block from time to time, and because of their rarity, often fetch high prices.