Apple's MagSafe Duo Charger now available for $129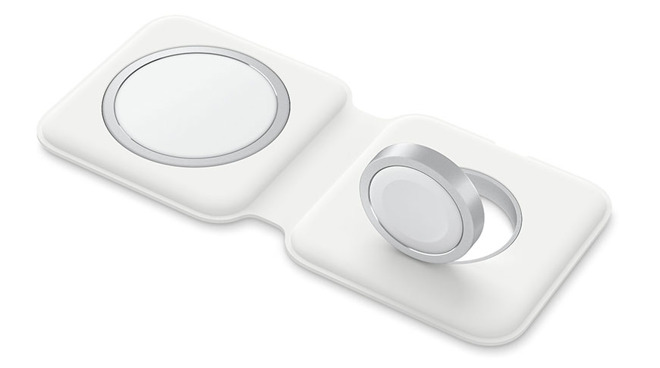 AppleInsider may earn an affiliate commission on purchases made through links on our site.
Apple's MagSafe Duo Charger went up for sale through the online Apple Store on Tuesday, with the release coming more than a month after the accessory was unveiled at a special event in October.
The dual-device charger is now listed on Apple's digital storefront for $129 or $10.75 a month for 12 months. Orders placed today arrive on Dec. 4 or, with expedited shipping, Dec. 3.
Unveiled at this year's iPhone event in October, the MagSafe Duo Charger features a compact, foldable design that supports both an iPhone 12 series handset and an Apple Watch. Charging is accomplished by connecting the device to a USB-C adapter.
While the MagSafe protocol was designed to deliver 15W of power — 12W for iPhone 12 mini — with a 20W adapter, the hardware in MagSafe Duo restricts charging capacities for all iPhone models. According to the product's Apple Store page, a 20W adapter affords wireless iPhone charging up to 11W, while a 27W or higher adapter nets up to 14W.
One of the most hotly anticipated MagSafe accessories, MagSafe Duo was announced on Oct. 13 and subsequently listed on the online Apple Store where it sat as "coming soon" for weeks.
Rumblings of an imminent release came in early November, when Korea's National Radio Research Agency approved the device for sale. The U.S. Federal Communications Commission did the same less than a week later.