Apple's MagSafe Duo Charger approved by FCC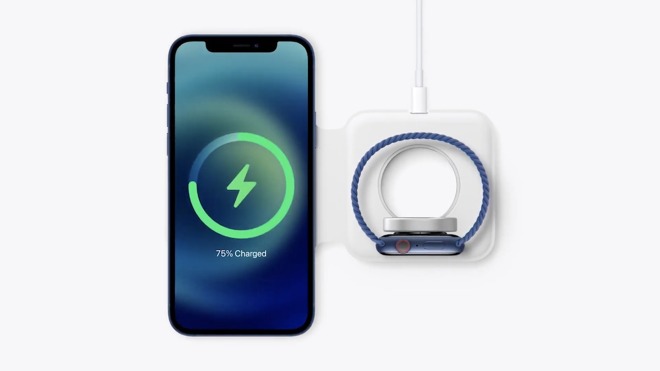 AppleInsider may earn an affiliate commission on purchases made through links on our site.
Apple's MagSafe Duo Charger has received approval from the Federal Communications Commission, suggesting that a release date could be near.
The two-in-one iPhone and Apple Watch charger was initially unveiled at Apple's October keynote, and although it appeared on Apple's online store last week, it doesn't yet have an official release date.
On Monday, the FCC granted approval to the forthcoming accessory. The FCC filing, submitted in October, covers an Apple "two coil charger" with a model number of A2458 that can charge an Apple Watch and iPhone simultaneously.
Apple's MagSafe technology, released alongside the release of the iPhone 12 and iPhone 12 Pro, magnetically attaches to an iPhone and can supply up to 15W of power to certain iPhone models. In addition to the new charging device, there are also MagSafe-compatible accessories like cases and wallets.
Earlier in November, Korea's regulatory body also gave its approval to the MagSafe Duo.
It isn't clear when the MagSafe Duo charger will debut, and Monday's FCC approval doesn't paint a clear picture of a release date. For comparison's sake, Apple released the iPad Air 4 about one week after it gained FCC approval.