Apple adding Fitness+ accessories to Apple Store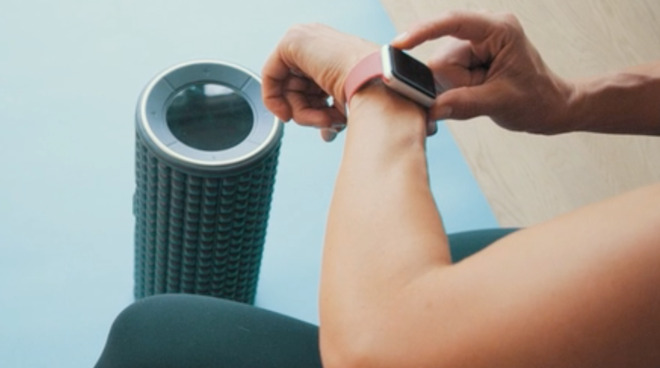 AppleInsider may earn an affiliate commission on purchases made through links on our site.
New yoga products have begun appearing on the online Apple Store ahead of the launch of Apple's Fitness+ service.
Now that Apple's Fitness+ service is to launch on December 14, the company has started to add related products to the online Apple Store. So far, it has added fitness and exercise accessories that are all related to yoga.
The range varies between different countries, but the US store has an Apple exclusive with a JAXJOX Foam RollerConnect. It's a tool that users put at their back, or under their legs, during exercise and helps work out muscles.
The JAXJOX Foam RollerConnect also tracks your exercise, and is controlled by an app on the Apple Watch. It costs $99.95.
Most Apple Stores also now carry three Manduka yoga products. They are the $19.95 Manduka Cork Yoga Block, plus two different yoga mats. The Manduka 6mm Performance Yoga Mat, $119.95, is described as being "an ultra-dense and spacious performance yoga mat that has unmatched comfort and cushioning."
There's also the Manduka eKOlite Yoga Mat which, for $77.95, is said to provide "a naturally grippy surface that catches if you start to slip."
Separately, Apple has revealed that Fitness+ has been in development for a long time. It's seen as bringing the Apple Watch to workouts.