Bill introduced to strip Section 230 protections from the internet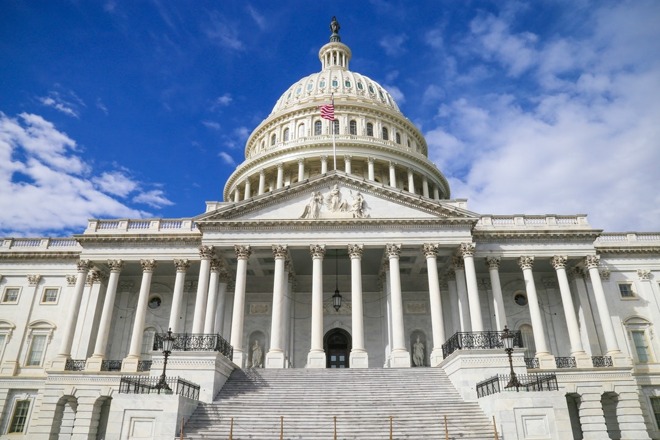 A bi-partisan bill has been introduced that would remove Section 230 legal protections from companies that "engage in certain manipulative practices" but in practice, would strip the protections from nearly every internet venue with user interaction.
Section 230 of the Communications Decency Act shields online platforms from liability for content posted by others on their sites. The protections allowed early platforms to flourish, but has come under scrutiny from lawmakers and regulators.
The Break Up Big Tech Act of 2020, introduced Wednesday by Rep. Tulsi Gabbard (D-HI) and Rep. Paul Gosar (R-AZ), seeks to strip companies of those protections if they take supposed actions like "acting as publishers and censoring certain users."
Both Rep. Gabbard and Rep. Gosar position the bill as a way to stop the alleged censorship of users and opinions. There are elements of the bill that also are aimed to curb targeted advertising and the commodification of user data.
"This bill removes the legal immunity that service providers have taken advantage of to act with impunity, while maintaining Section 230 protections for those who provide truly neutral social media platforms or search engines without the use of manipulative algorithms," Gabbard said.
More specifically, the legislation would remove Section 230 protections from online companies that perform the following activities.
Selling and displaying targeted ads without a user's consent
Collecting data for "commercial purposes other than the direct sale of the interactive computer service."
Acting as a marketplace by "facilitate the placement of items into the stream of commerce."
Employing digital products intended to "engage and addict users" to the service.
Acting as a publisher by using algorithms to moderate or censor content without opt-in from users
Following consultation with multiple attorneys, the proposal is sufficiently broad so that the restrictions apply to any venue that hosts advertisements — even from Google's exchanges and not directly commissioned — that also has a comment section or other way for users to react to content published by the venue, or shared by other users.
Section 230 has become a political target in recent years. Republicans, for example, believe that social media companies are censoring conservative viewpoints, while Democrats believe Section 230 shields social media companies when they proliferate misinformation or misleading content. In actual practice with section 230 reforms as proposed, venues will engage in more moderation — not less — to guarantee that they still fall under the legal protections of the statute.
Back in October, Federal Communications Commission Chairman Ajit Pai said the FCC has the ability to interpret the law, and signaled a plan to do so. In September, the Justice Department outlined legislation that would alter certain Section 230 protections.
President Donald Trump signed an Executive Order earlier in 2020 after Twitter flagged one of his tweets as misleading. On the campaign trail, President-elect Joe Biden also said that he supports revoking the law.