Workers riot at Wistron iPhone plant in India over shorted pay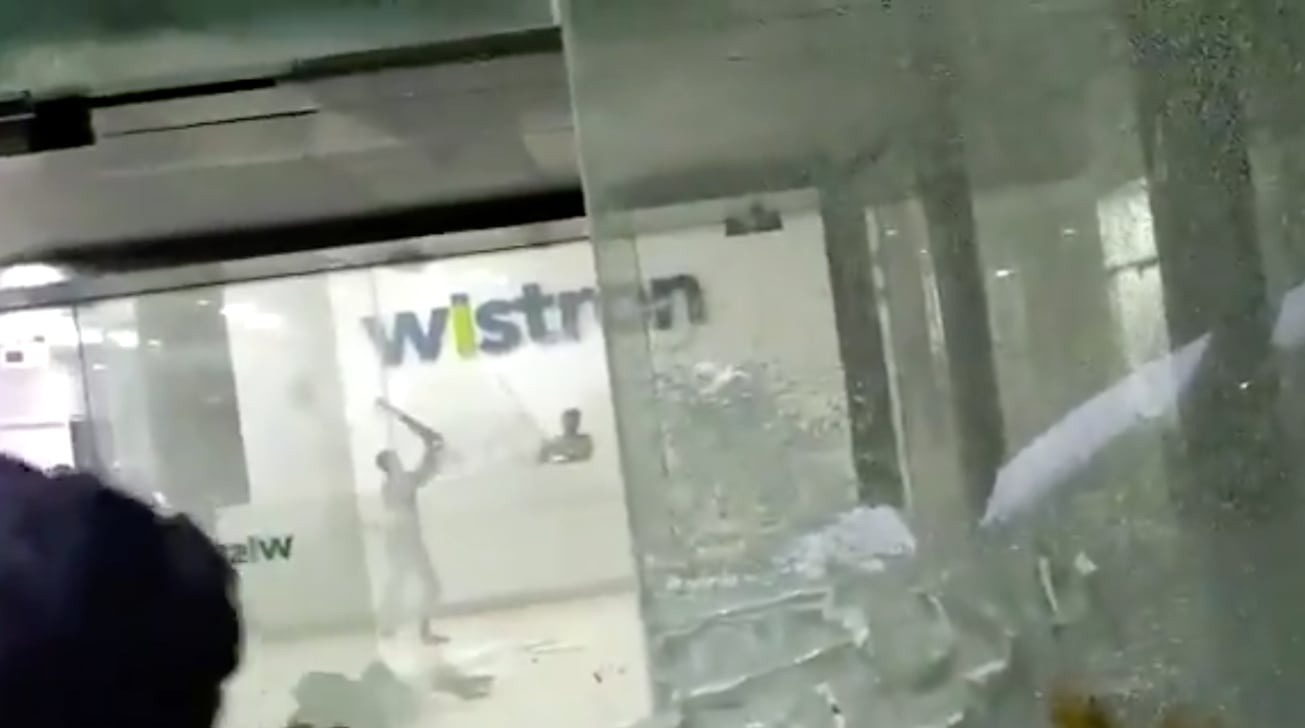 Employees in an iPhone production facility in India became violent on Saturday, over claims workers are not being paid what they were allegedly promised by Apple assembly partner Wistron.
The Friday night-shift at the Narasapura manufacturing plant operated by Wistron saw violence prompted by a pay dispute. Most of the 2,000 staff working at the operation are said to have caused destruction to property, including furniture, assembly units, and set fire to vehicles at the location, prompting a police response.
The offices of senior executives were targeted by the employees, reports The Times of India, with broken glass and doors seen in videos filmed by attending employees.
Sources told the report the unrest was caused through the workers not receiving the full pay they were told they would be receiving at the time of joining the company. One staff member alleged an engineering graduate was promised Rs 21,000 ($285) per month, but instead had Rs 16,000 ($217) at first, which then reduced down to Rs 12,000 ($163) in the last three months.
Other employees allegedly had it worse, with one non-engineering graduate's salary cut down to Rs 8,000 ($108), and some claiming to have been paid as little as Rs 500 ($6.78). The bad sentiment grew throughout the shift, erupting in violence by the early hours of the morning.
Wistron has yet to comment on the incident.
The factory in Narasapura was the center of major hiring for the Apple assembly partner, with initial efforts from August aiming to hire 2,000 workers with a final goal of generating 10,000 jobs. It is unclear if the staff at the center of the violence were part of this freshly-hired group.