Chrome may be slowing down your Mac - here's how to delete it entirely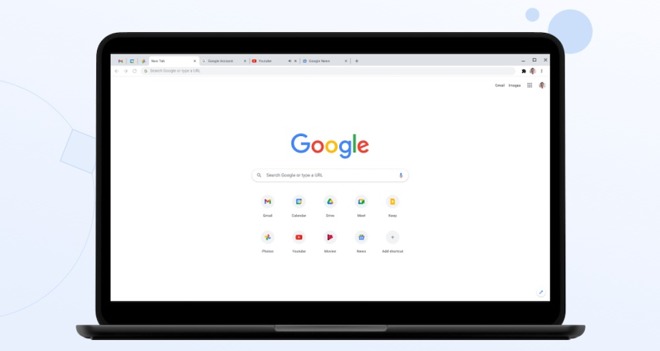 AppleInsider may earn an affiliate commission on purchases made through links on our site.
As popular as it is, Chrome causes problems on Macs. If you're having difficulties with your Mac running slowly, Chrome update routines and support libraries may be the culprit — again. Here's how to uninstall it, and remove all the files Google keeps on your drive.
If you ever have any problem with any online service at all, the first thing their support desk will tell you is to switch to Google Chrome. It's not the solution, though, it's just presumably their favorite browser — and they, it seems, are not using Macs.
That's because if they were, there's a strong chance they'd be getting pretty weary themselves of just what a bad Mac citizen Google Chrome is. Not everyone gets any problems from Chrome, but tell that to Hollywood's Avid editors who found their Macs shutting down because of it.
Or tell it to the unnamed Mac user who got so frustrated that he or she set up a website called Chrome is Bad. As well as briefly outlining how unfathomably slow various Macs were running, the site details how to get rid of Chrome entirely.
There is more to it than just removing the application. Google installs various files that don't deleted when you trash Chrome. But, still, deleting Chrome and switching to an alternative is where you start.
How to remove the Chrome application
Drag Google Chrome from Applications to the Trash
Restart your Mac
If you use the utility app Hazel, then once you drag Chrome to the bin, it will prompt you to remove more. Hazel finds files that are linked to an application and asks if you want to delete those too.
Delete them, but unfortunately you're still not done. This is one reason why the "Chrome is Bad" site author is particularly angry.
"Google Chrome installs something called Keystone on your computer," says the site, "which nefariously hides itself from Activity Monitor and makes your whole computer slow even when Chrome isn't running."
The Keystone files survive even Hazel's automated systems, so you have to delete them yourself.
How to purge Chrome from your Mac
Click the Go menu in the Finder or press Command-Shift-G
In the dialog box that appears, type /Library (the / is important)
Go through five different folders, starting with LaunchAgents, and remove any Google folders
Do the same with the LaunchDaemons, Application Support, Caches, and Preferences folders
Also remove any files that begin with either com.google or com.google.keystone
Again click the Go menu in the Finder or press Command-Shift-G
This time, type ~/Library into the box (and the ~ is crucial))
Go through the same five folders, starting again with LaunchAgents, and remove any Google folders
Do the same with the LaunchDaemons, Application Support, Caches, and Preferences folders
Again, also remove any com.google or com.google.keystone files
Empty the trash
Restart your Mac

You may find that you don't have all of these folders, or that some won't have any com.google files. Just remove any you do find.
Note that you will be prompted to enter your password every single time you delete anything from this Library, but it's worth it.
Depending on your Mac, you may notice Google folders that don't appear to have any connection with Chrome, and don't have the word Keystone anywhere. Delete them anyway.
Keystone was first introduced with Google Earth over a decade ago, and caused problems then, so it's not specific to just Chrome. If you run Google Earth, or any other Google app whose files and folders you just deleted, it will recreate the ones it needs to run.
Again, not everyone gets this problem. It's rare enough that it gets disputed, yet common enough that it's worth removing Keystone to try it out.
Google has not directly commented on the launch of the "Chrome is Bad" site. Separately, it has announced a version of Chrome for Apple Silicon which it claims reduces CPU usage, and battery life.