Hands on: Getting to know Apple's AirPods Max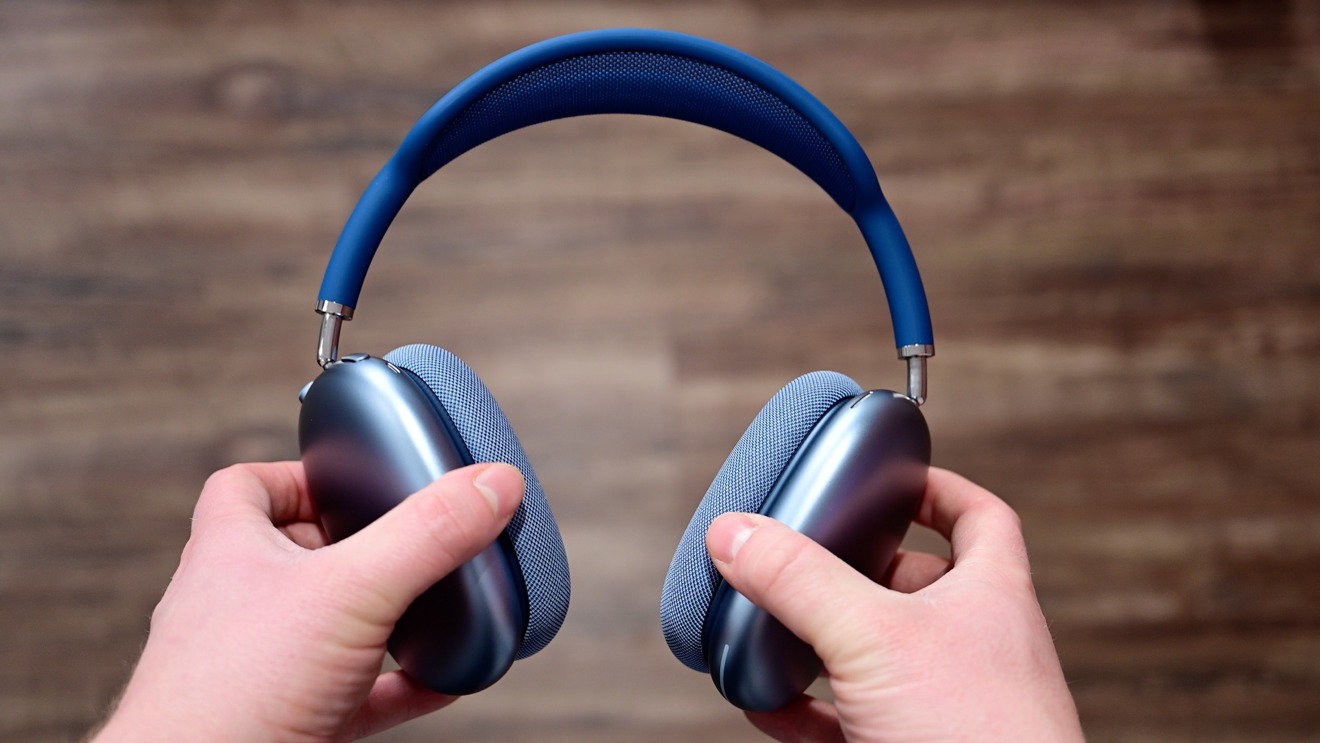 Tuesday marked the launch of Apple's latest headphones, AirPods Max. We got our hands on a copy and have spent a few hours getting to know them to form some early impressions. Here's what we thought of these new cans.
Design
Apple's build quality continues to be second-to-none with the AirPods Max. It just isn't close to the other big players in the market. Bose, Sony, Bowers & Wilkins all have great sound and fantastic noise cancelation, but are still largely plastic, and holding the headphones the quality discrepancy is quickly apparent.
AirPods Max feels distinctly like a premium product and unlike any headphones we've tried before. The Master & Dynamic line are also crafted from metal, akin to Apple, but the AirPods Max feel more polished with the smallest details.
One of our favorite features of the headphones is the inclusion of the Digital Crown. This physical knob is borrowed from the Apple Watch but sized up for the headphones form factor. It has a great tactile feel to it though it doesn't include the haptic feedback from Apple Watch.
The Digital Crown is used as a physical means to adjust the volume, summon Siri, and control playback.
We haven't spent all that much time wearing the AirPods Max, but thus far they are incredibly comfortable. Past headsets have given us a bit of discomfort on top of our head or while wearing glasses, but after a few hours this doesn't seem to be as problematic for AirPods Max. The woven mesh top just barely rests on our head. We'll have to wear them longer to know for sure so stay tuned for that in the full review.
Unlike AirPods and AirPods Pro, AirPods Max come in five different colors including silver, Space Gray, Sky Blue, green, and pink. Many of those are the same colors of the new iPad Air line. They aren't too vivid but are absolutely welcomed.
We picked up the Space Gray and Sky Blue options, which based on what we've seen on social media appear to be the two most popular colorways. The Space Gray is Apple's classic "dark" color, but we are very fond of the Sky Blue. It looks great in person and is something different than the black and white styles we're used to with Apple.
Missing accessories
We're extremely torn about what Apple includes in the box with AirPods Max. Apple includes the requisite USB-C to Lightning cable (not color-matched by the way) but doesn't include any physical connection option to listen with.
Apple does sell a $35 Lighting to aux cable but it isn't bundled. On one hand, we've purchased countless headphones over the years and rarely bother with any of the included cables. They frequently sit in the box or are tossed. Most people simply don't need a physical aux cable even if almost all manufacturers include them.
But that leaves the users who do need these cables left shelling out even more cash for something that is bundled with all other headphones. When we are recording a podcast or a video voiceover, we can't use AirPods Max wirelessly due to the touch of lag. A physical connection is the only way we can use them in these scenarios.
So on one hand it's never fun to pay more for something that should be bundled, but it is also far better environmentally to save that massive amount of waste from unneeded cables.
That case...
Headphones aside... we have that case.
There are a lot of opinions on this case and social media blew up with a cavalcade of memes.
Apple did bake some smarts into the case, adding handy magnets that put the headphones into an ultra-low-power mode to save battery life. This is slick and does rid Apple of the need to include a power button on the headphones themselves.
At the same time, the case doesn't do a ton to protect the headphones themselves. The entire headband, as well as parts of the cups, are exposed which may not lend itself to being tossed in a bag.
It doesn't impress us much and we're sure to see some third-party options coming out down the line shortly.
Functionality and audio
Setup of the new AirPods Max is as easy as any set of AirPods. Remove from the case and bring near your iPhone and an animated card will appear at the bottom of your display. Tap to start the setup process and your phone will walk you through the basics of how the headphones work.
As soon as we paired them with our iPhone, we saw them on all our other Apple devices, including our Apple TV. It is this seamless pairing that make us love Apple's headphones.
Apple has sensors hidden in each ear cup which are fantastic in use because you can just pull back a single ear cup for the headphones to pause your content. So if someone walks up to you and you have ANC enabled, just pull back an ear and it will pause for you. This works with the Apple TV as well.
In terms of audio quality, we were not disappointed. The audio was fantastic with a wide soundstage, strong bass, and great mids. They sounded very balanced and what we'd expect from a set of Apple headphones at this price range.
We've much more listening to do but AirPods Max sound promising out of the box. Spatial audio is impressive here too. We watched a few Apple original shows and were more pleased with the Spatial Audio than we even were with our AirPods Pro.
Stay tuned for our full review of AirPods Max in the coming days, but while the price is still high, we can see Apple working hard to justify it.
Where to buy AirPods Max
AirPods Max are available to purchase at leading Apple resellers like Amazon, Adorama and B&H Photo, with the best deals at your fingertips in the AppleInsider AirPods Price Guide.