Wearables, Mac, iPad expected to sustain Apple's growth into 2021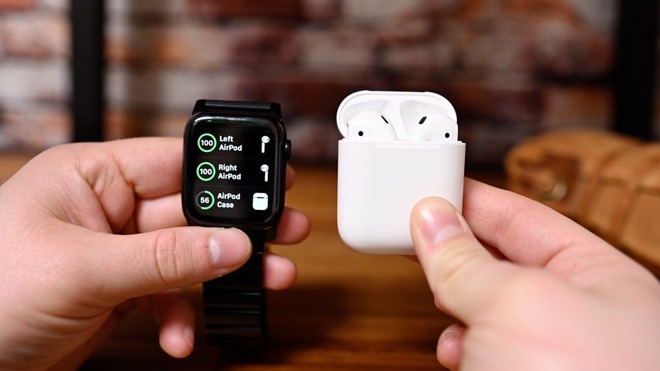 AppleInsider may earn an affiliate commission on purchases made through links on our site.
Despite a lack of clarity about growth expectations for the iPhone 12, investment bank JP Morgan says investors should expect "modest returns" in 2021 on the strength of wearables, Apple Silicon Macs, and the iPad.
In a note to investors seen by AppleInsider, lead analyst Samik Chatterjee says that expectations of an iPhone 12 "super cycle" are running up against headwinds to investor sentiment. That's because, thus far, there's limited data on the potential upside of 5G iPhone shipments.
Although expectations for the iPhone 12 lineup are bullish, Chatterjee says that JP Morgan's research suggests that current upsides "will do little to drive enthusiasm" for 5G-spurred growth.
That's because JP Morgan is tracking better consumer demand for legacy iPhones, particularly the iPhone 11. Although that has led Chatterjee to raise his iPhone volume to about 237.5 million — up from 235.5 million — the presence of the iPhone 11 has eroded the mix benefits of the 5G-equipped lineup.
On the other hand, Chatterjee says that current checks are still showing "robust demand" for the iPhone 12 lineup, and particularly for the iPhone 12 Pro. It's just that the market has been primed for a strong 5G iPhone cycle, limiting upside expectations.
Apple's non-iPhone product categories, on the other hand, could be a boon for investor expectations.
Wearables, including the Apple Watch and AirPods, seem well-suited to drive growth for Apple into 2021. Chatterjee cites an IDC forecast of 20% year-over-year growth.
Chatterjee also expects tailwinds to both the Mac and iPad categories, driven by the ongoing work-from-home and remote education environment during the coronavirus pandemic, to continue into 2021. The analyst forecasts 2021 revenue of $32 billion for Mac and $24.8 billion for iPad, higher than the Wall Street consensus of $29.3 billion and 24.3 billion, respectively.
Because there won't likely be any surprises, Chatterjee is maintaining his 2021 Apple estimates. However, he is raising estimates for the 2022 and 2023 fiscal years "on account of greater confidence into a more sustainable replacement cycle supported by a wider product portfolio."
Chatterjee did not make any predictions on Apple's services business in the note, making it an outlier among financial analyst forecasts for 2021. Services is expected to become even more of a growth driver for the Cupertino tech giant into the 2020s.
The analyst reiterated his 12-month AAPL price target of $150, based on JP Morgan's 2022 earnings-per-share estimate of $4.90 and a blended price-to-earnings multiple of about 31x.
Shares of AAPL are priced at $128.22 as of writing, up 0.27% in intra-day trading and 5.26% since Dec. 15.