Coalition demands Apple take more action to defend human rights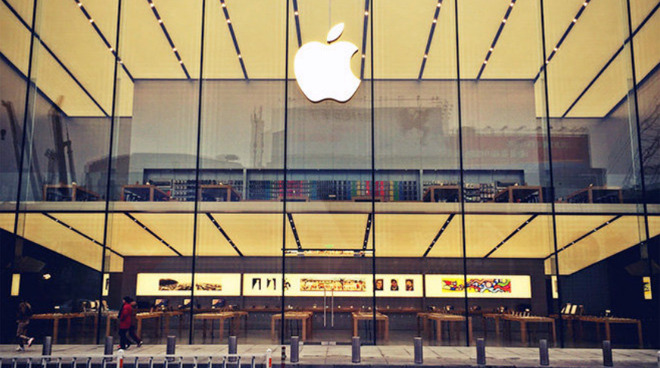 AppleInsider may earn an affiliate commission on purchases made through links on our site.
A coalition of more than 150 activist groups have penned a letter to Apple urging it to address human rights concerns and to stop "suppressing" criticisms of its current actions.
The group alleges that Apple has failed to adopt the human rights policies that it announced earlier in 2020, and has actively taken steps to suppress human rights critics.
"We are writing in response to Apple's continued failure to protect freedom of information and expression, despite a new policy affirming its commitment to human right," the groups wrote in the letter.
In a news release, the organizations claim that Apple shot down a shareholder proposal raising concerns about human rights across its operations.
"By blocking the shareholder vote, Apple is trying to silence us," said Pema Doma, a member of Students for a Free Tibet. "The company wants to brush Chinese, Uyghur, Tibetan and Hongkonger human rights under the carpet, and continues to bow to the Chinese Communist Party's censorship demands."
Apple's human rights policies have been in the spotlight since reports alleged that the company was benefitting from the forced labor of China's Uighur Muslim minority.
Apple said in July that it found no evidence of human rights violations in a probe of its supply chain. But in December, it cut ties with O-Film, one of the firms accused of using forced labor.
The Cupertino tech giant is said to be lobbying against a bill that would prevent the import of goods into the U.S. unless companies could guarantee they weren't produced with forced labor. Some of its proposed changes include keeping some supply chain information from the public and extending compliance deadlines.
Several sources within Apple also told The Information that the company has been complicit in allowing labor violations to occur in its supply chain.
But the activist coalition's concerns extend beyond allegations of forced labor.
The letter also scrutinizes Apple's decision to pull virtual private networks (VPNs) from the Chinese App Store at the request of the Chinese Communist Party.
It also claims that Apple has been hindering the Hong Kong democracy movement. While other tech giants said they would not comply with Chinese authority data requests, Apple only said it would evaluate the law that would require them to do so.
The coalition of activist groups, which includes organizations represent Tibetan, Uyghur, and Hongkonger people, demands that Apple take "concrete steps towards a positive future."
"Apple must commit to the implementation of fundamental changes to help ensure that the freedoms and safety of Apple users everywhere— including in Tibet, East Turkistan, Southern Mongolia, China, Hong Kong, and Taiwan— are upheld," the groups wrote.