Apple evaluating Hong Kong security law imposed by China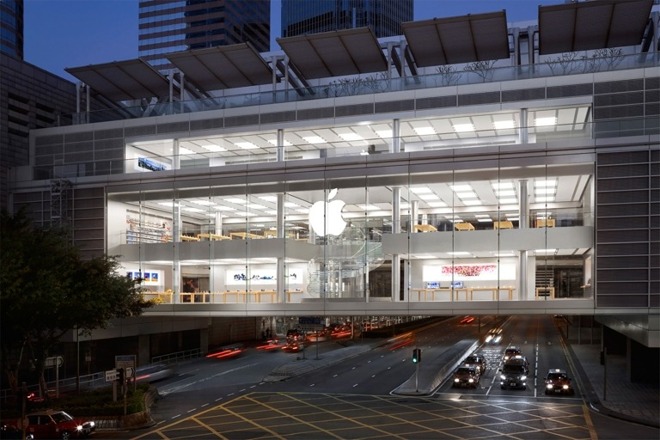 AppleInsider may earn an affiliate commission on purchases made through links on our site.
Apple is "assessing" the implications of China's newly invoked "National Security Law," an edict designed to crack down on political crimes and, according to critics, permanently stifle unrest in Hong Kong.
Passed last week, the National Security Law builds a latticework of legal instruments through which China can assert pressure on Hong Kong dissidents and crush political opponents, The New York Times reports.
Apple is assessing the situation, reports Bloomberg.
"Apple has always required that all content requests from local law enforcement authorities be submitted through the Mutual Legal Assistance Treaty in place between the United States and Hong Kong," Apple said in a statement. As part of the process, "the U.S. Department of Justice reviews Hong Kong authorities' requests for legal conformance."
Google, Facebook, Twitter and other major tech companies put a temporary hold on user data requests from Hong Kong authorities as they review the law, the report said.
The National Security Law covers separatism, subversion, terrorism and collusion with foreign countries, among other ill-defined crimes, each of which can carry a maximum sentence of life in prison. Facets of the new regulations are designed to suppress protests, a commonly used and effective tool for pro-democracy advocates to voice displeasure of the ruling Communist Party. No draft was circulated to the public prior to swift adoption by the Chinese legislature, and Hong Kong authorities had little input, if any, in the proceedings.
Constructed to prevent citizens from enlisting the help of outside entities, including foreign countries, in pushing forward pro-democracy efforts, the law is of particular interest to Apple and other tech companies. Activists in Hong Kong often turn to apps and non-Chinese services to communicate, facilitate demonstrations and foment unrest.
For example, Apple last year caught flak for removing HKmap Live, an app protestors used to monitor police movement. CEO Tim Cook at the time defended the move, saying malcontents were utilizing the app to accomplish nefarious deeds.
Apple last year also removed the Quartz app from the Chinese App Store after the outlet published extensive coverage of the Hong Kong protests.