Two princes sued over iPhone hacking and school iPad thefts in the Apple Crime Blotter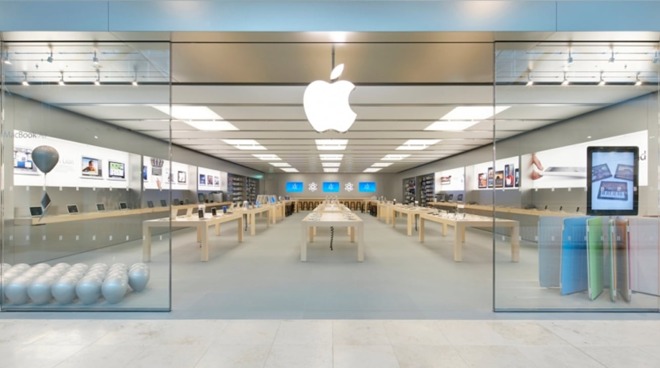 AppleInsider may earn an affiliate commission on purchases made through links on our site.
Arrests made in 2019 U.K. Apple Store thefts, two different Target robberies and assault, and a "glitter bomb" to catch package thieves in this week's Apple Crime Blotter.
The latest in an occasional AppleInsider series, looking at the world of Apple-related crime.
Journalist's lawsuit accuses Saudi, U.A.E. princes of ordering a hack of her iPhone
An anchor for Al Jazeera has filed a lawsuit in federal court accusing the crown princes of Saudi Arabia and the United Arab Emirates of carrying out the hacking of her iPhone, and the dissemination of doctored photos of her.
According to Bloomberg News, Ghada Oueiss claims that Mohammed Bin Salman Bin Abdulaziz of Saudi Arabia and Mohammed Bin Zayed Al Nahyan of the U.A.E. recruited Florida-based U.S. citizens to hack the phone, in retaliation for her reporting on human rights abuses.
iPhone, MacBook Pro seized from Kansas mayor in connection with possibly faked Open Meetings Act complaint
The mayor of Shawnee, Kansas, had her MacBook Pro, iPhone, and iPad seized by authorities, in connection with a bizarre controversy in which she's accused of filing a Kansas Open Meetings Act complaint under someone else's name.
The Shawnee Mission Post reports Mayor Michelle Distler has been charged with one count of perjury, after officials found discrepancies between her statements and the electronic record.
Three accused of iPhone theft at U.K. Apple Store
Police in Basingstoke, in the U.K., arrested three people for stealing seven iPhones from the Apple Store at Festival Place. The robbery took place in November of 2019, and nine others were arrested at the time, after "police officers descended on the town center last year," per The Basingstoke Gazette.
Ex-Apple employee Mark Rober creates anti-theft "glitter bomb"
Mark Rober, a former Apple engineer who has since become a popular YouTube creator, has created the latest edition of his "Glitter Bomb," which is meant to catch "porch pirates" in the act.
This version of the "bomb," the third Rober has made, sprays colorful glitter at those attempting to steal packages.
Atlanta mall where November Apple Store shooting occurred adds metal detectors
The Lenox Square mall in Atlanta, where a man was shot inside the Apple Store in November, has added new security measures, including metal detectors, as well as "specially trained K-9 patrols." A security update released by the company that owns the mall described Lenox Square as "one of the most surveilled environments in Atlanta and has 18 times more security personnel by square acre than the city of Atlanta."
Man assaulted, gets iPhone stolen
A Maryland man was knocked unconscious by a robber who then took his iPhone 11. The Annapolis Police Department is investigating the assault, per Patch .
17-year-old accused of stealing 82 iPads
A 17-year-old in Canada was arrested in connection with the theft of 80 iPads taken from an area elementary school. According to The Daily Hive, the suspect is accused of breaking into the school between 11 p.m. and 4 a.m. and received a Break, Enter and Commit charge.
The theft is allegedly part of a series of similar robberies reported in the area throughout 2020.
$3,000 worth of iPads stolen from Tennessee Target
Police in Tennessee are looking for a group of suspects who they say stole $3,000 worth of iPads from a Target location on December 8. TheColumbia Daily Herald reports the suspects asked a store employee to open a display case, and then pushed the employee and grabbed the iPad.
The quartet of suspects then fled the scene in a black GMC Terrain, without plates.
Six arrested in theft of iPhones from Target
In another story of a Target theft in which an employee was allegedly assaulted, six people were arrested for their part in the theft of iPhones from a store in Illinois. According to Patch, some of the defendants are accused of using a wire cutter to steal iPhones, while another is accused of punching a store employee.
Ex-receptionist admits he stole iPad, defibrillator from hospital
A former employee at a hospital in the U.K. has pled guilty to stealing 8,736 (about $11,800) worth of items from the hospital, including a defibrillator, an iPad, and a notebook. The Chester Standard writes the 22-year-old man, who worked as a receptionist, was caught on video committing the thefts.