Apple itself may share liability with Wistron for worker riots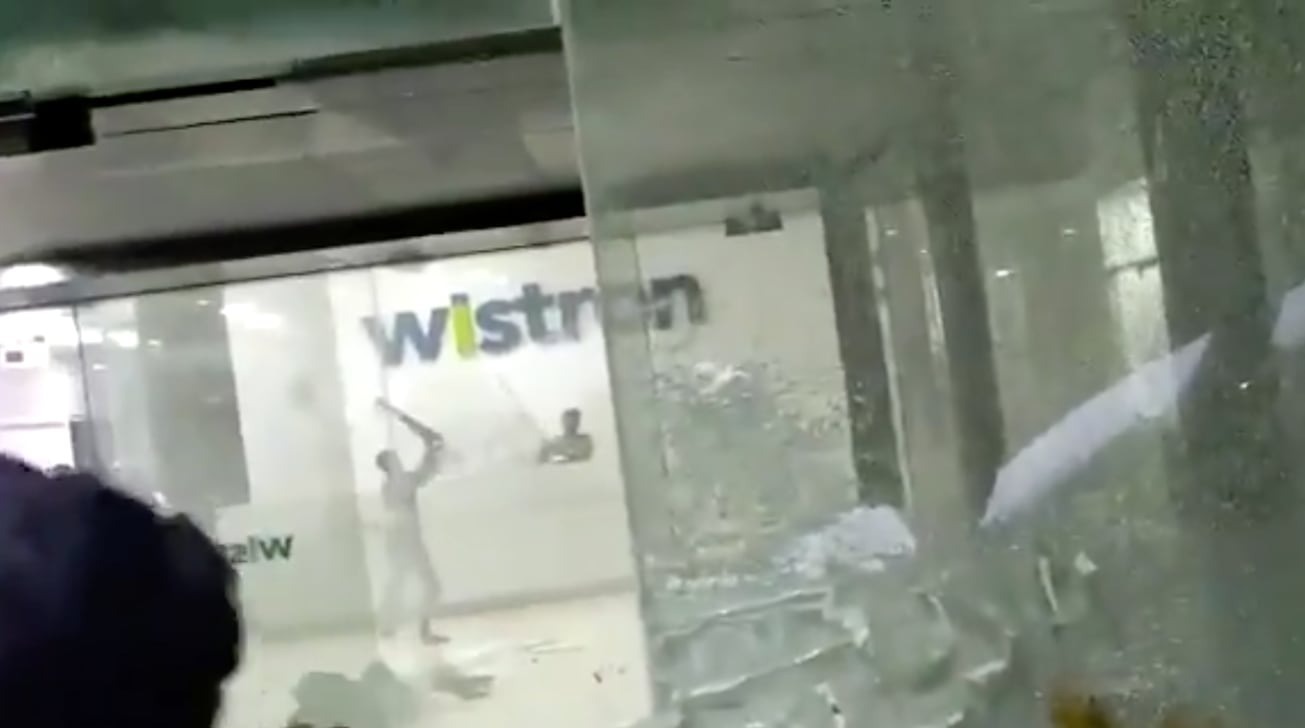 AppleInsider is supported by its audience and may earn commission as an Amazon Associate and affiliate partner on qualifying purchases. These affiliate partnerships do not influence our editorial content.
Not only will Apple likely be forced to share results of its investigations on what caused the riots at Wistron, but it may also be held at least partially liable for the damages and labor violations, according to India law.
Following the worker riots at the Wistron plant in Narasapura, India, state government authorities are expected to ask Apple to supply details from its investigations. Under Indian law, Apple is a contractor that is ultimately the employer, and so the government can call for explanations from both Apple and Wistron.
According to The Economic Times, unnamed sources say the Karnataka state government could make Apple a party to its inquiry.
"Apple could be asked to share details of its investigation with the labour authorities/court," a source told the publication.
Separately, The Economic Times reports that legal experts say the authorities can hold Apple as accountable as Wistron. "According to the Contract Labor (Regulation and Abolition) Act, 1970," said a legal source, "the contractor is responsible for payment of wages and the principle employer is ultimately responsible for it."
The Karnataka state government has not commented on whether it will hold Apple accountable, but it has issued a report saying Wistron exploited its workers. Apple has placed Wistron "on probation," which means it will not receive new orders.
That's a significant blow to Wistron because it means the company is likely to fall short in the level of production needed to qualify it for government incentives.
The Economic Times sources say that Wistron might still have been eligible for these incentives, if Apple had not taken action.
"The epidemic and vandalism at the Wistron unit could have qualified for the [incentives'] force majeure clause," said a source. "The fact that Apple has suspended further orders doesn't qualify as a reason for relaxation under the PLI scheme, hence it might not be possible for the government to consider a relaxation for the iPhone manufacturer."
The government and Apple's investigations concern the riot on the night of December 11 at the Wistron plant in Narasapura, India. It was prompted by claims that workers were not being paid what they had allegedly been promised by the iPhone assembly company.
Reportedly, some 2,000 staff are said to have caused destruction to property, and set fire to vehicles on site. Initially, it was claimed that $56 million in damages was done, but later Wistron revised the figures down to between $3.5 million and $7 million.
Apple stopped production at the plant and began its own investigation. "We have teams on the ground," said Apple. "[We] have immediately launched a detailed investigation at Wistron's Narasapura facility."