iPhone 12 was the best-selling 5G smartphone in October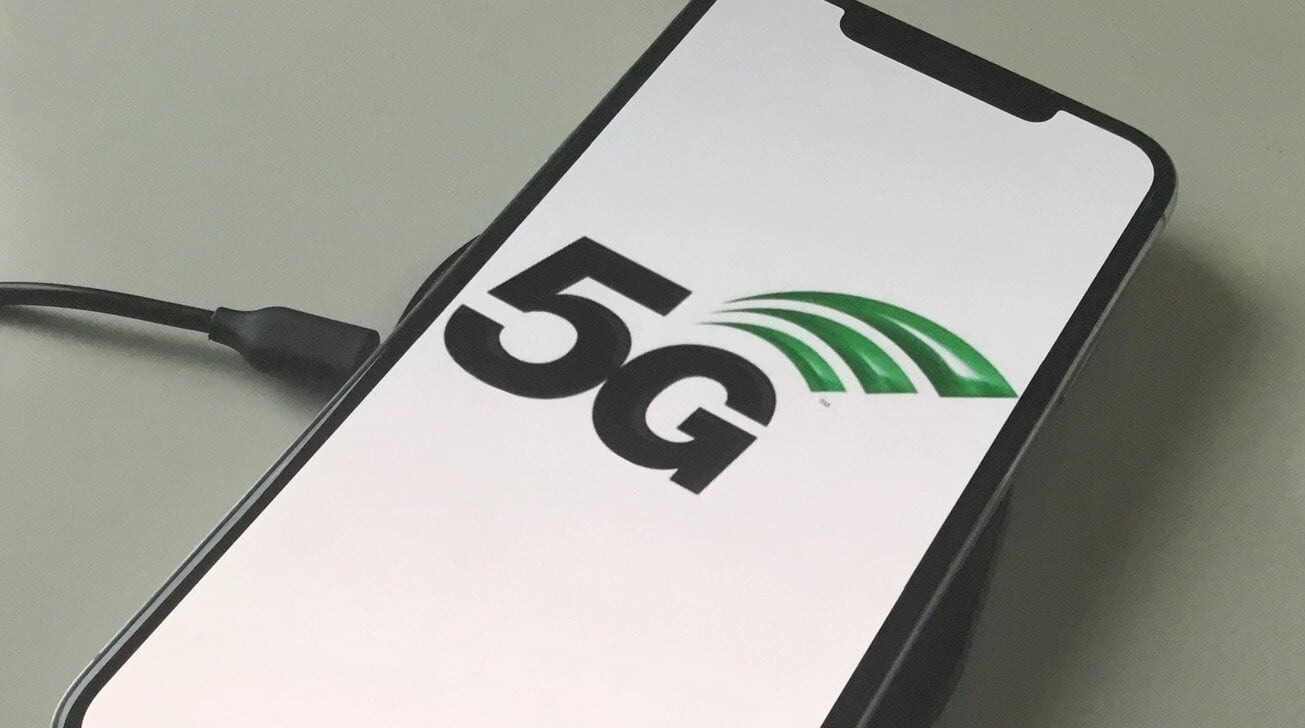 The iPhone 12 has become the most popular 5G-enabled smartphone in the world, according to Counterpoint Research, accomplishing the feat in October after just two weeks of sales.
The launch of the iPhone 12 and iPhone 12 Pro in October, followed by their subsequent release later that month, didn't give Apple much time to achieve high sales in that particular month. However, data from Counterpoint Research indicates that it only needed a brief window to quickly dominate the 5G market.
In terms of market share for October, the iPhone 12 stormed to the top of the chart for 5G-enabled devices with a 16% share, followed closely by the iPhone 12 Pro with 8%. The nearest competitor to Apple was the Samsung Galaxy Note 20 Ultra 5G, which only secured 4% of sales in the month.
At the same time, Counterpoint says that the iPhone 12's high sales meant it entered the top 10 bestseller list for 5G devices sold between January and October, reaching seventh place.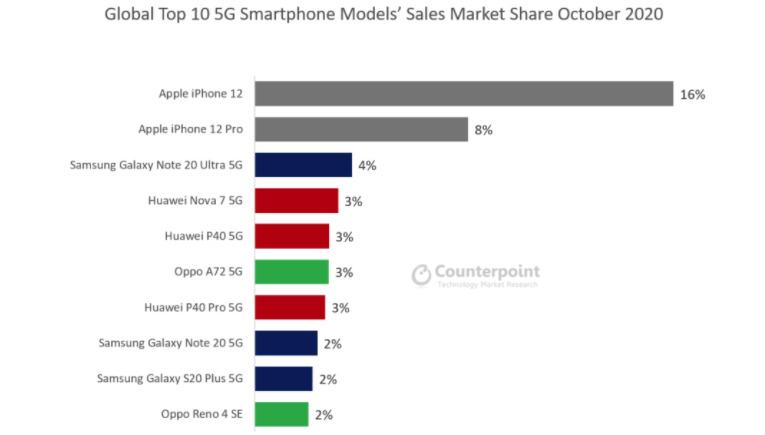 Analysts believe the uptick in iPhone 12 sales was due to a number of factors, including a "large pent-up demand" for a 5G upgrade, complemented by strong promotions from carriers in the United States contributing a third of sales in the month. Initial demand was strong in China and Japan, while its wide availability in over 140 countries further enhanced sales figures.
By having so many mmWave-supporting iPhones on the market, bringing the total penetration of mmWave support in the United States from 5% in September to 12% in October, it is reckoned that the influx will help push carriers to cater towards such a large install base.
"The high throughput and low latency provided by mmWave will help unlock the true potential of 5G," writes Counterpoint. "With the mmWave network and devices in place, it will lay a solid foundation for Apple to leverage the power of mmWave in segments like AR/VR."
For the rest of the Q4 2020 quarter, demand is "likely to remain strong" for the iPhone 12 series, especially in December. The strong sales will also help drive the premium segment, raising the global average selling price for the sector.
The late launch will also push sales into subsequent months, prolonging the momentum well into early 2021.
Apple is rumored to be working on its own 5G mmWave AiP, which could replace the 5G module currently supplied by Qualcomm in a future model. This may be as soon as 2021, and arrive in the "iPhone 13."