Apple working on smaller and more efficient AC power adapters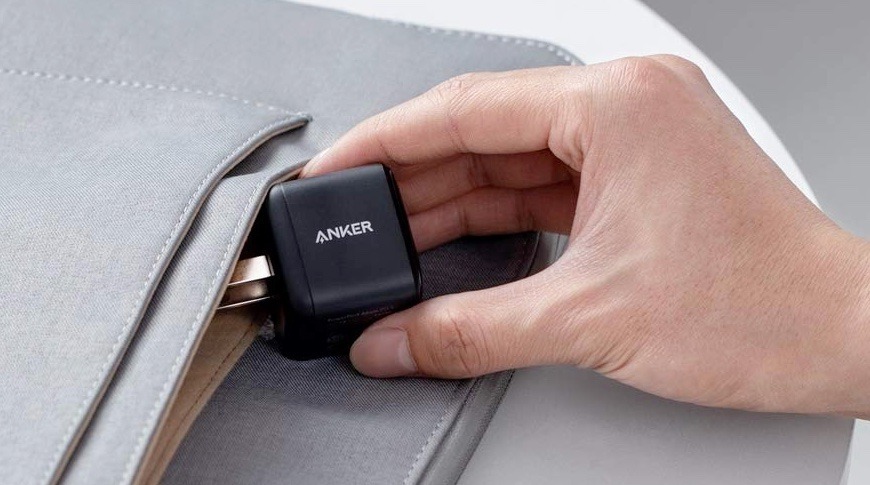 Apple may be planning on producing smaller, lighter, and more efficient power adapters for the iPhone and other devices, a supply chain report on Monday suggests.
Navitas Semiconductor is reportedly expected to obtain orders from Apple for charging solutions based on gallium nitride (GaN) in 2021, DigiTimes reported. Compared to silicon-based power adapters, GaN chargers are smaller, lighter, more power efficient, and less heat conductive.
According to DigiTimes, Navitas is expected to source GaN-based chips for charging solutions. It'll then deliver power adapters or other charging accessories to Apple and other vendors in 2021.
The report doesn't offer any information on Apple's plans for the GaN solutions, but it suggests that Apple is working on a proprietary GaN variant of its current USB-C chargers. As with current products on the market from the likes of Anker and Belkin, the GaN chargers will likely be smaller than current Apple power adapters.
Recently, oft-accurate TF Securities analyst Ming-Chi Kuo predicted that Apple would release "two to three" new chargers built on GaN technology in 2021. It isn't clear when Apple's own GaN chargers will be ready for commercial release, however.
DigiTimes has a good track record of supply chain information, but is much less reliable when it comes to Apple product plans and rumors.
Ireland-based Navitas is the creator of GaNFast, a charging solution that it says is used in charging solutions by popular manufacturers like Aukey, Dell, Lenovo, and Xiaomi. Those solutions include wall chargers ranging from 24W to 300W.
In 2020, Apple stopped shipping the once-ubiquitous 5W power adapters with its iPhone devices. In their place, the company began offering a 20W USB-C power adapter for $19.