Jamf now manages more than 20M Apple devices for 47,000 customers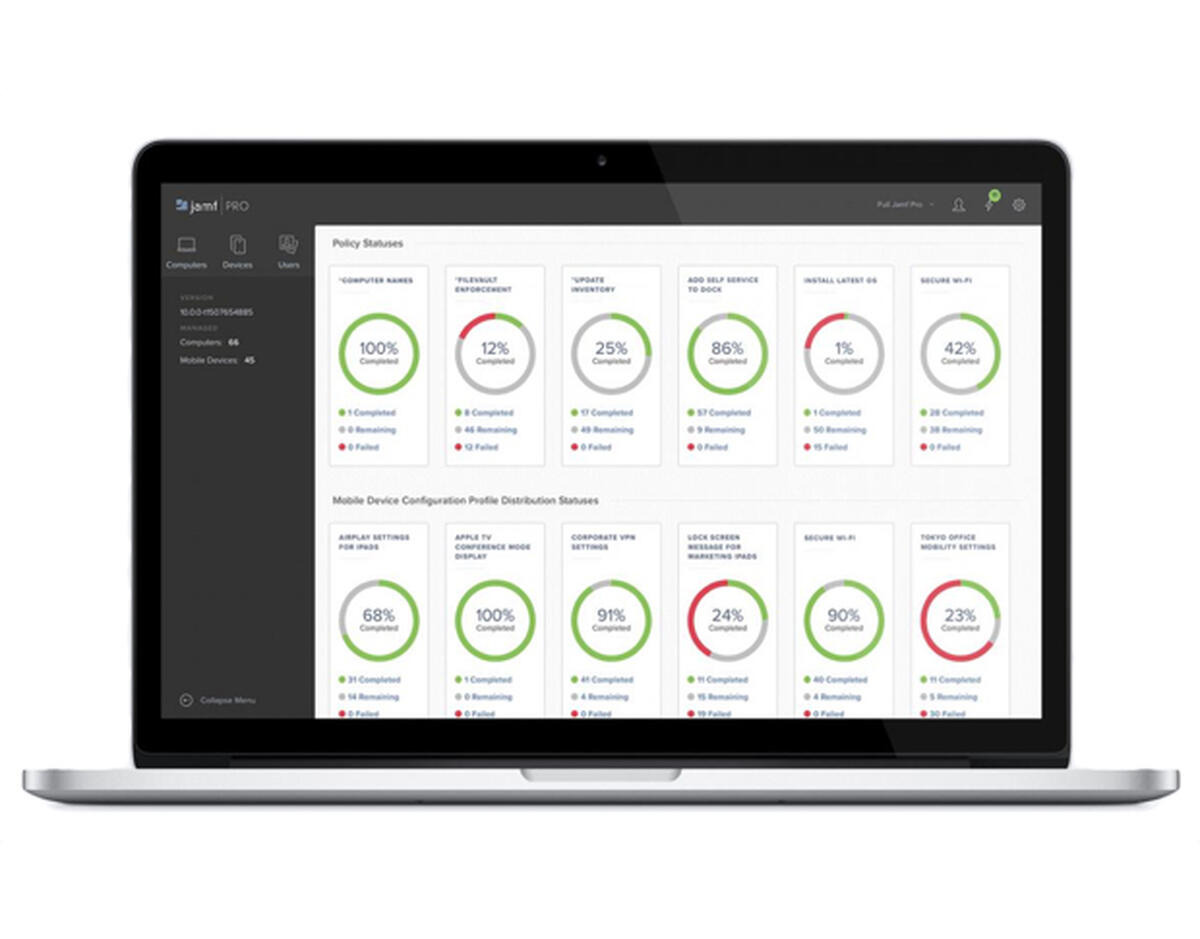 Apple mobile device management firm Jamf on Monday said its platform now runs on more than 20 million Apple devices and is used by 47,000 customers.
In a "year like no other," the company announced that it added more than 4 million devices and 11,000 customers in 2020 alone. By the end of 2020, the company had hit the 20 million device threshold. That growth, of course, came about during a period of digital transformation spurred by the ongoing coronavirus pandemic.
Those numbers also mean that Jamf has achieved a milestone it previously set for itself. At the start of 2015, when Jamf managed fewer than 4 million devices for around 5,000 customers, it set a goal to run on 20 million devices by the end of 2020.
"Through our mission to help organizations succeed with Apple, we are proud to have achieved this milestone, and more importantly to have enabled so many organizations to help their employees, doctors, nurses, teachers and students get the most out of their technology and be their best," said Jamf CEO Dean Hager.
According to the company, Jamf software is now used to manage Apple devices at 24 of the 25 most valuable brands according to Forbes. It's also used by the top 10 global universities; 16 of the top 20 best U.S. hospitals; and seven of the top 10 Fortune 500 technology companies.
The MDM firm also highlighted some of the digital transformations that occurred in 2020, such as "zero-touch deployment for at-home employees, virtually educating students and remote patient care."
In July 2020, shares of Jamf debuted on the NASDAQ in a $100 million initial public offering. During the first day of trading, the company's share price soared 51%.