Apple's iPhone 12 costs 21% more to make than iPhone 11, claims new research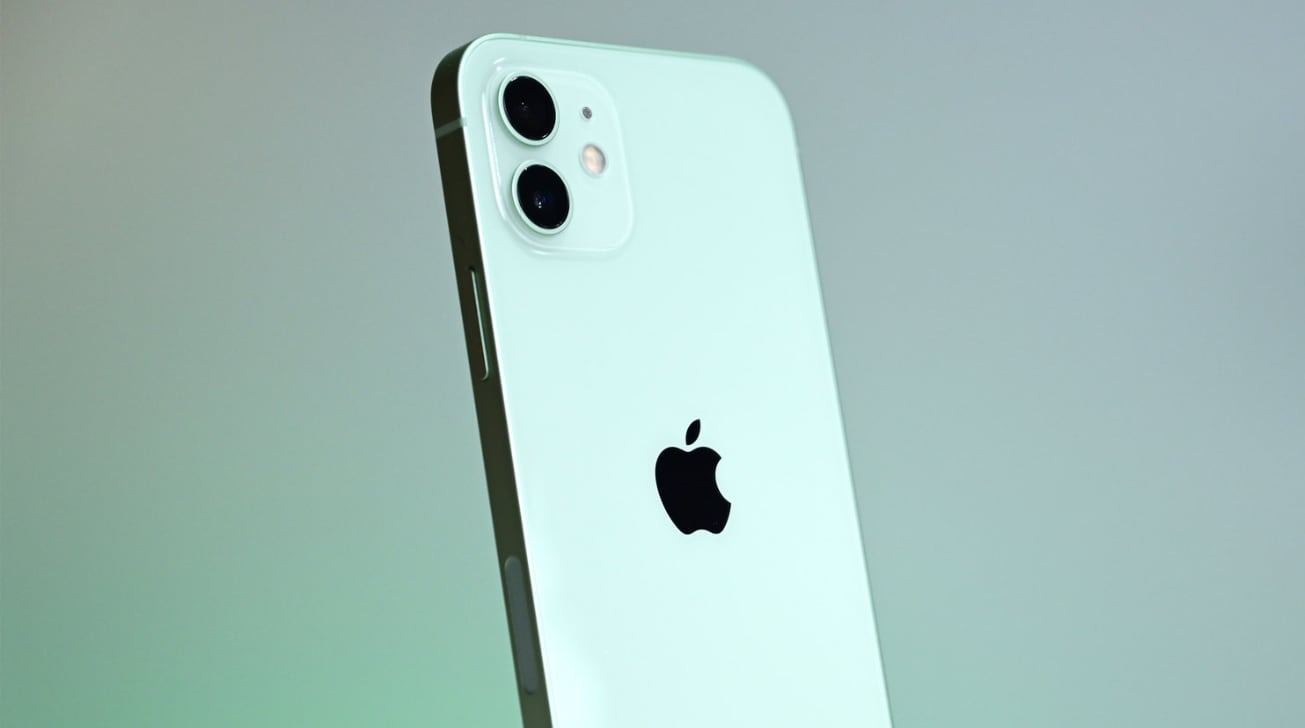 Based on an analysis of the components in the iPhone, research firm Counterpoint estimates that multiple features such as 5G mean the iPhone 12 costs Apple a fifth more than the iPhone 11.
Previous reports have shown that Apple has had to make design changes to accommodate 5G in the iPhone 12 range. Now research firm Counterpoint has costed the individual components and estimated the total bill of materials (BoM) at $415, or 21% more than the iPhone 11.
"The shift from LCD to OLED in the iPhone 12 is a big jump, resulting in an over $23 cost increase," says the company in a statement. "Cost increases are also driven by 5G-related components, with components like 5G modem, transceiver and RF front-end system collectively contributing a $34 increase."
As Counterpoint notes, Apple has split some of its component orders between multiple vendors, which may affect specific costs. The iPhone 12 also comes with different capacities of storage, plus international models lack the 5G mmWave components, meaning it's not possible to calculate one bill of materials cost.
The A14 Bionic processor in the iPhone 12 is also designed by Apple itself, which Counterpoint estimates adds significantly to the cost.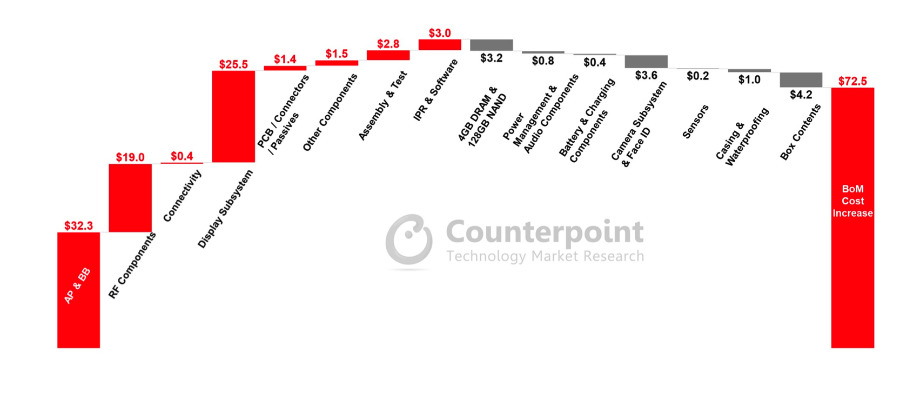 "Given the much higher 5nm wafer cost (nearly double that for 7nm), the application processor alone is estimated to introduce a cost increase of over $17," says the company. "Our analysis also suggests Apple's self-designed components including the A14, PMIC, Audio and UWB chip make up over 16.7% of the overall BoM cost."
As well as the specific 5G component differences between the iPhone 12 and the iPhone 11, Counterpoint believes the processor change and display upgrade "represent the major areas of the cost increase."
Counterpoint calculated its estimates comparing the 128GB versions of the iPhone 11 and iPhone 12. At launch the iPhone 11 128GB cost $749, and now costs $649. The iPhone 12 128GB model costs $849.
Separately, recent research from Counterpoint has said that the iPhone 12 was the best-selling 5G smartphone in October 2020. It reportedly achieved that top spot within two weeks of its launch.