Apple Pay and NFC functionality comes to Paris Navigo pass app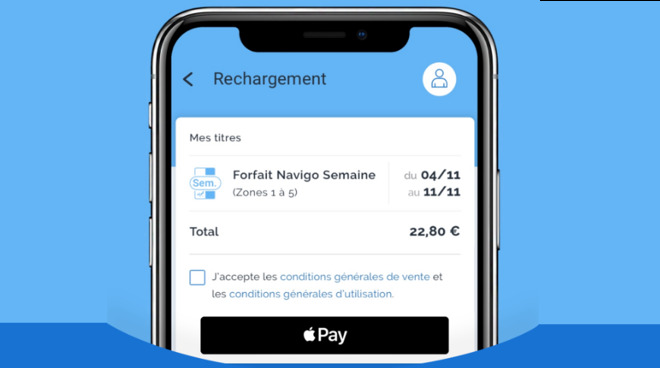 AppleInsider may earn an affiliate commission on purchases made through links on our site.
Parisian customers can now reload their Navigo pass using Apple Pay and NFC via the updated Ile-de-France Mobilites app.
Previous reports said this update would arrive on January 20, but the app has been updated on Wednesday to reflect the new feature availability. You'll now be able to tap your Navigo pass to an iPhone to reload it using Apple Pay.
The app will be rebranded to Ile-de-France Mobilities thought we still see Vianavigo in the United States App Store. The latest update brings the needed NFC functionality to reload the Navigo pass.
Apple Wallet functionality with Express Transit functions were expected in the update, but it appears this update only covers reloading the Navigo pass. No mention of new Apple Wallet functionality or Express Transit were found in the app release notes.
A FAQ on the website says that the Navigo pass and tickets purchased in the app are two separate entities. The App Store description says it has Apple Wallet functionality, but we were unable to confirm if this was for adding passes to Wallet for Express Transit use.
French website iGeneration says the update is for recharging the Navigo pass and avoiding kiosks. The feature is available on iPhone 7 and up, though the iPhone XR and iPhone XS series are not compatible with the app yet. A future update is expected to fix compatibility with those models.
Ile-de-France Mobilities does not differentiate which service is available on the iPhone or how it is compatible with Apple Wallet. Wednesday's release is specific to using Apple Pay in the app and using NFC to reload the card.