iPhone XS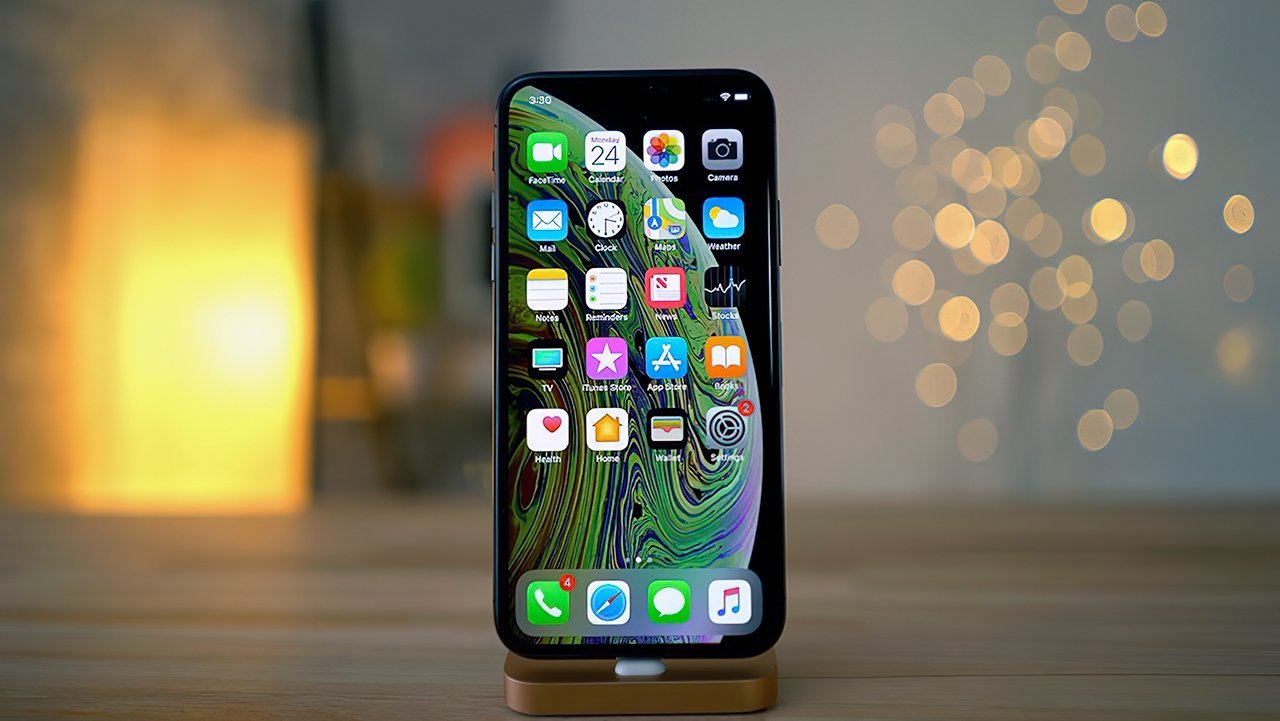 Last updated: 2 weeks ago
The iPhone XS is Apple's now-retired 2018 flagship. It continued with the full-screen design and Face ID sensors that had debuted the previous year in the iPhone X. As the first iPhone with finer Portrait Mode controls and Smart HDR, its camera was one of its selling features. Apple discontinued it in 2019.
● Apple's 2018 flagship
● 5.8-inch edge-to-edge display
● Face ID
● A12 Bionic chipset
● Bokeh and depth controls
● Smart HDR
● Started at $999
The iPhone XS was Apple's 2018 flagship phone. It was the first upgrade to the all-screen design Apple had debuted in the previous-generation iPhone X. Though it was a minor update, the iPhone XS included a faster A12 Bionic chip and better cameras. Apple discontinued the device the following year when the iPhone 11 Pro replaced it.
iPhone XS Pricing
Apple no longer sells the iPhone XS. Some retailers still have stock, but it's now a two-generation-old flagship. The iPhone 12 series offers significant improvements across the board, so the iPhone XS is only likely to appeal to shoppers today at a highly discounted price.
When it was still on sale, the iPhone XS started at $999 for 64GB of storage.
iPhone XS Features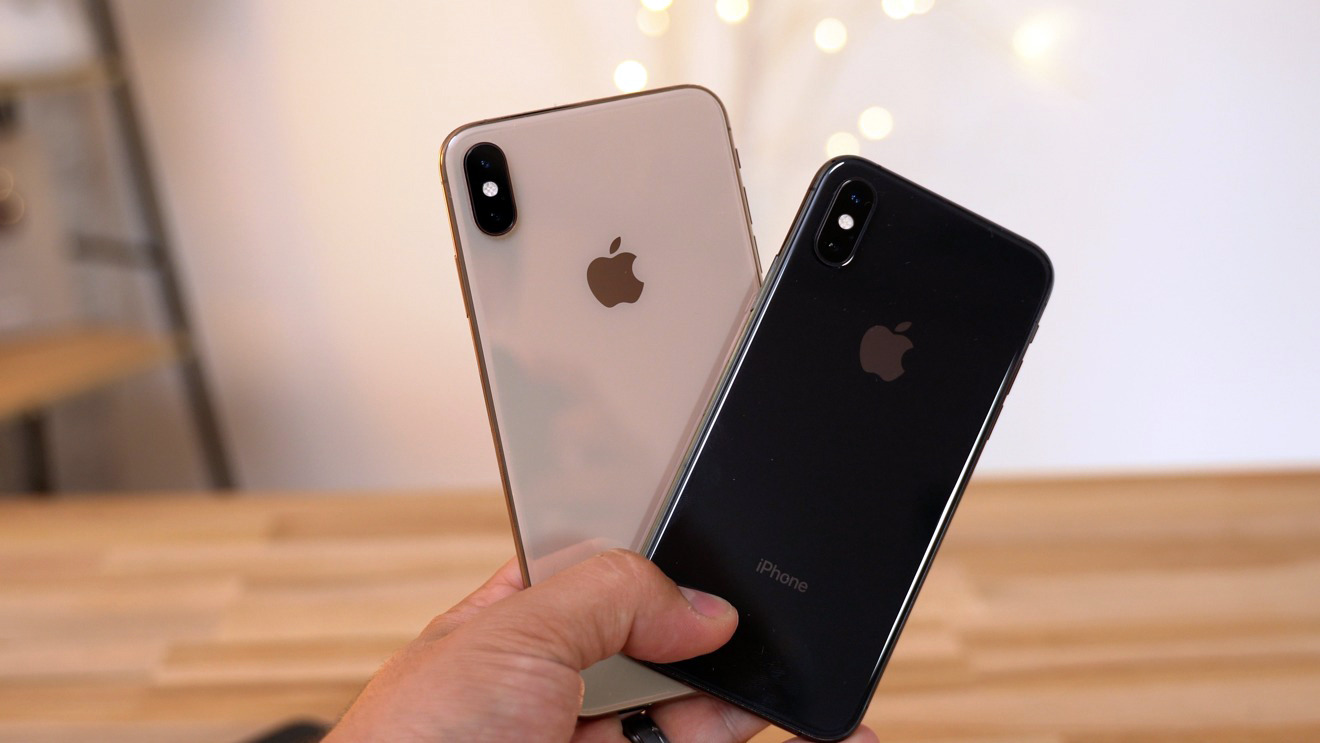 Apple positioned the handset less as a must-have upgrade for iPhone X owners and more as an entry point for owners of older Touch ID-based iPhones. The iPhone XS gave those customers the new full-screen design while adding incremental processor and camera bumps over its predecessor.
The 2018 iPhones marked the first generation where all of Apple's new handsets had the redesign, including full screen, Face ID, notch, and new home and multitasking gestures.
The phone launched alongside the iPhone XS Max, its bigger but otherwise identical sibling. The following month, Apple released the cheaper iPhone XR, which had the same A12 chip but a lesser display, camera, and build quality.
Display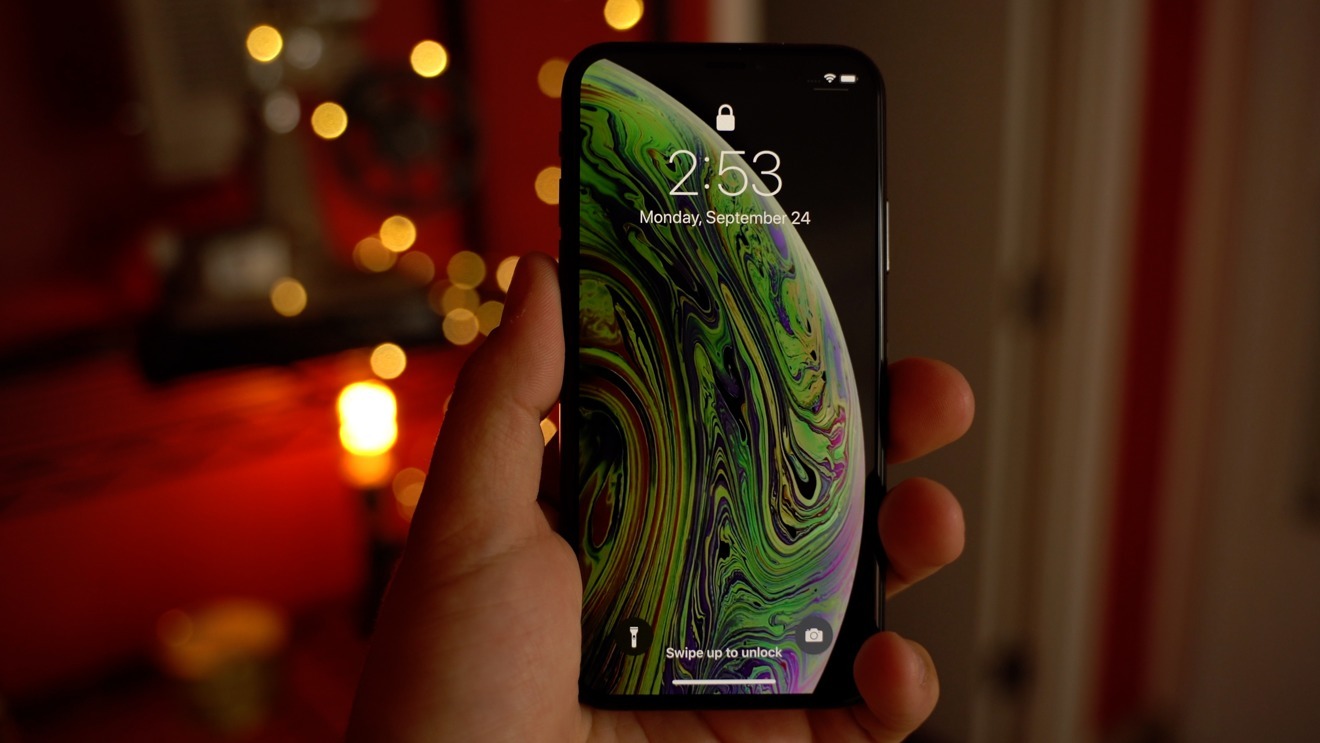 The iPhone XS has a 5.8-inch edge-to-edge display, the same as 2017's iPhone X. Due to the lack of a home button, it required first-time users to learn swipe gestures for multitasking and returning to the home screen. Like the full-screen iPhones before and after it, it includes a notch that houses the front camera and Face ID sensors.
Like its predecessor, the iPhone XS has 2436 x 1125 resolution at 458 PPI. It has a 1,000,000:1 typical contrast ratio and True Tone. It supports the P3 wide color gamut.
Processor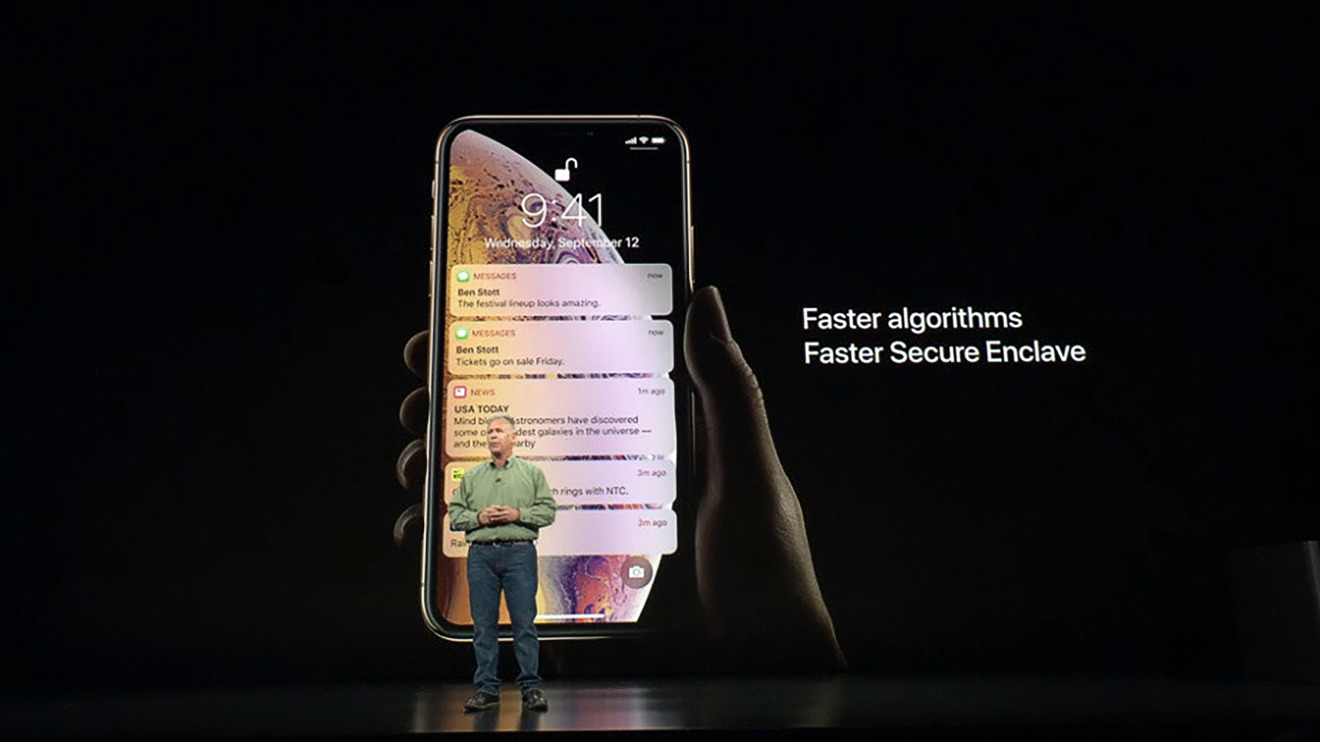 Powering the phone was the A12 Bionic Apple Silicon. In addition to general speed improvements, it included an update to Apple's Neural Engine. The eight-core portion of the chip focuses on machine learning, handling up to eight times more operations-per-second than the previous Neural Engine.
The chip's processing portion is a six-core CPU with two performance cores and four efficiency cores. The performance cores are up to 15% faster than the A11, while the efficiency cores handle lower-intensity tasks using 50% less energy.
The A12 Bionic has a four-core GPU that's 50% faster than the A11's graphics. The iPhone XS's chip also included a faster Secure Enclave that speeds up Face ID recognition compared to the iPhone X.
Cameras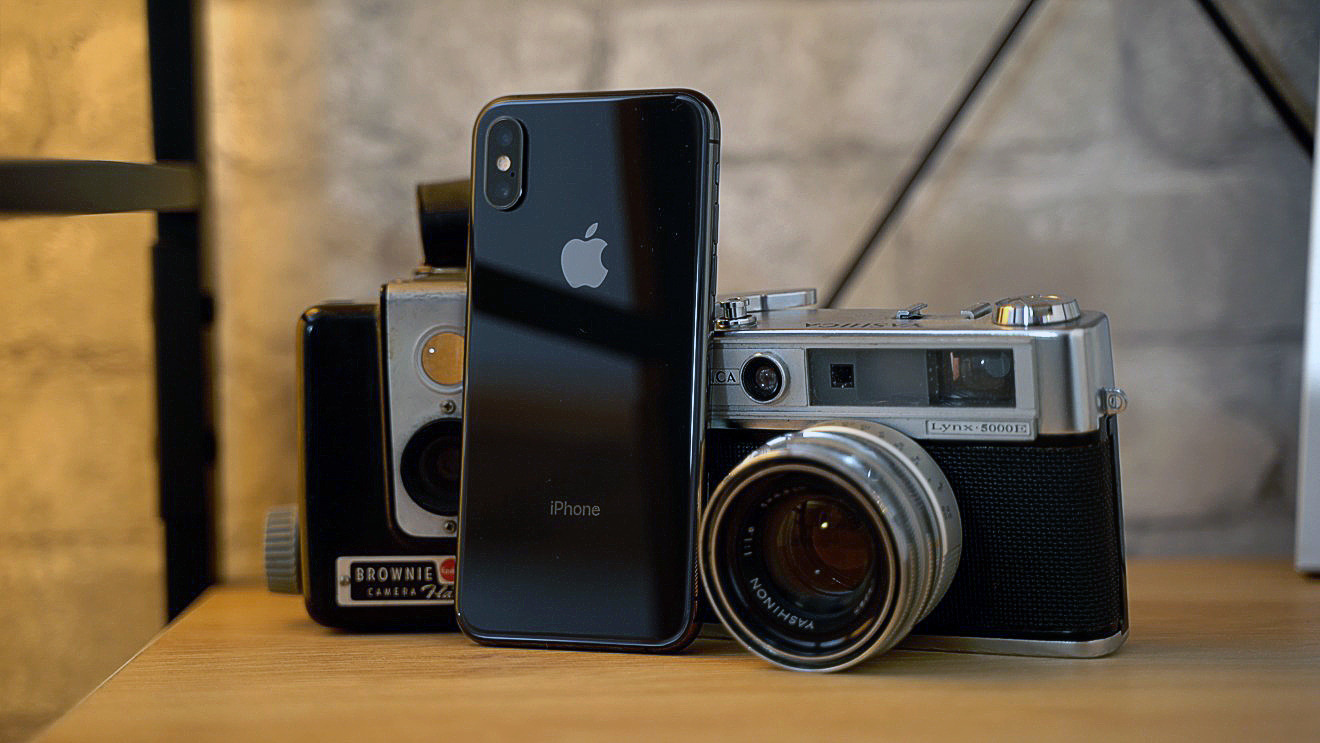 The iPhone XS's camera specs were virtually identical to those of the iPhone X, but the dual-camera system offered subtle improvements over its predecessor. While it stuck with a wide-angle lens and a 2X telephoto lens, they had larger and faster sensors, bigger pixels, and an improved image signal processor (ISP).
The iPhone XS was the first generation to support Smart HDR. It rapidly fires off multiple shots unseen to the user, applying machine learning through the Neural Engine to keep each image's best portions. The result is a single photo with a wider spectrum of light and dark areas than any single picture could have provided. All of this happens in the background at close to real-time, taking a few seconds at most.
The handset was also the first to include bokeh and depth controls for Portrait Mode. After taking a Portrait Mode shot, you can adjust the background-blur level and apply portrait effects like studio light and contour light.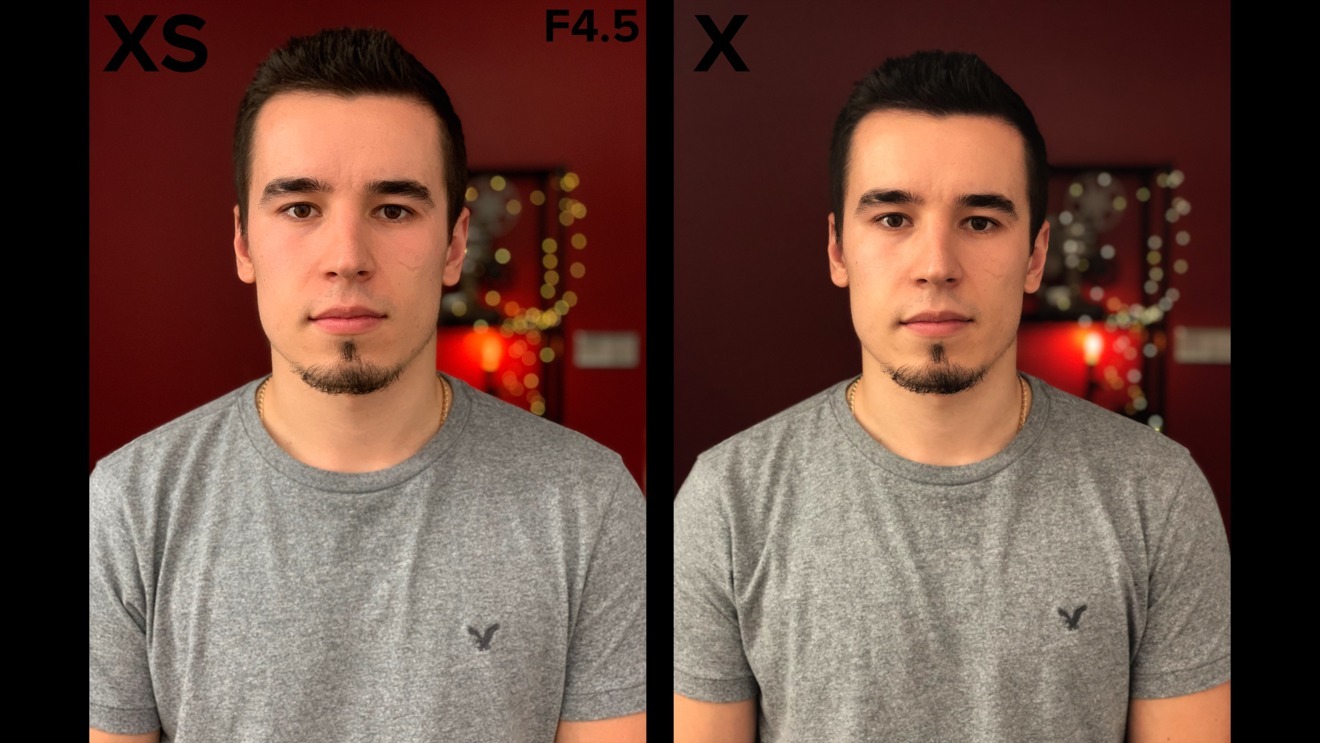 The primary wide-angle camera had a 20% larger pixel depth that provided better light sensitivity for low-lit shots.
The following generation, Apple added Night Mode for much better shots in poorly lit environments. Similar to Smart HDR, it takes multiple photos and uses machine learning to create a single image. Night Mode doesn't work on the iPhone XS.
The iPhone XS's rear cameras are both 12MP. The wide lens has ƒ/1.8 aperture, while the telephoto lens is ƒ/2.4. It can record video in up to 4K resolution at up to 60fps.
The TrueDepth front-facing camera is a single 7MP lens with ƒ/2.2 aperture. It supports HDR and Portrait Mode with bokeh and depth control.
Initially, the iPhone XS sparked a minor controversy dubbed "Beautygate," where customers noticed a strange beauty-filter type of appearance in their selfies. The front camera was over-applying noise reduction to Smart HDR shots, creating the appearance of excessively soft skin. Apple eventually fixed this in a software update.
iOS 12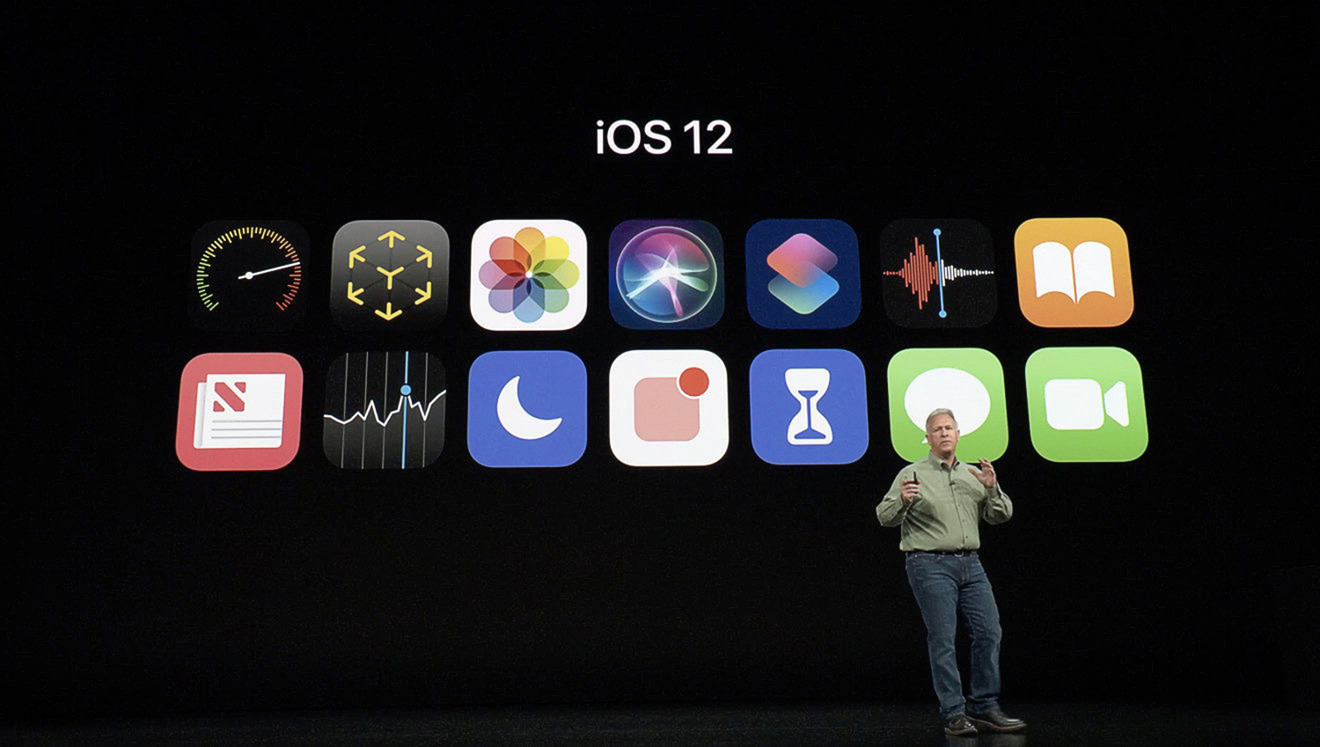 The handset shipped with iOS 12, the company's 2018 mobile software update.
The initial release added some new augmented reality functionality, including the Measure app, which allows rear cameras to measure real-world items in 3D space. It also added Screen Time, which provides multiple tools to monitor device and app usage.
Other additions included MeMojis, which allow users to use the TrueDepth camera to map their faces, animating a personalized digital character. iOS 12 also added Siri Shortcuts, letting users create or install customizable macros, linking together multiple tasks and apps.
Notifications were also updated to allow groups of notifications to be collected together, tidying up sometimes lengthy lists of updates.
Today, the iPhone XS runs the latest version of iOS 14.
Other iPhone XS Features
Up to 30 minutes more battery life than iPhone X
Dual-SIM support
Stainless-steel and glass build
Available in space gray, silver, and gold
64GB, 256GB, and 512GB storage tiers
iPhone XS Common Questions
Is the iPhone XS waterproof?
The iPhone XS has a rating of IP68 under IEC standard 60529. It's rated for a maximum submersion of 6 meters deep for up to 30 minutes. However, Apple's warranty does not cover water damage.
Does iPhone XS have wireless charging?
Yes. The iPhone XS should work with any Qi wireless charger. However, it doesn't support Apple's new MagSafe chargers.
Does iPhone XS support 5G?
No, the iPhone 12 series are the only iPhones with 5G connectivity.
How much does the iPhone XS cost?
The iPhone XS initially retailed starting at $999, but Apple discontinued it in 2019. You can only buy it today from third-party sellers.