Apple's CarKey getting Ultra Wideband tech, BMW among first adopters later this year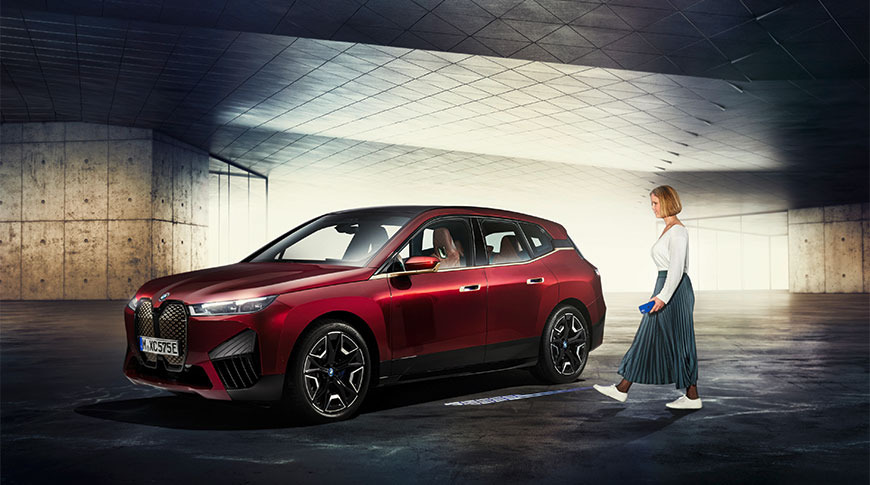 BMW has announced plans to update its Apple CarKey-compatible Digital Key protocol with a more secure version that relies on Ultra Wideband radio technology, allowing users to replace physical key fobs with a compatible iPhone.
Dubbed Digital Key Plus, the new technology enables users to unlock and start their car without taking iPhone out of a bag or pocket. That is an improvement over the existing BMW Digital Key, which requires users to hold iPhone up to a door handle to gain entry and subsequently place the device in a provided Qi-enabled smartphone tray to start the vehicle.
Developed in partnership with Apple, BMW Digital Key Plus integrates with Apple's CarKey API and relies on UWB's security backbone and high precision to thwart breaches like relay attacks that attempt to jam or intercept digital key signals.
BMW expects to roll out the new technology with the iX, an all-electric "Sports Activity Vehicle" slated to hit European dealerships at the end of 2021 and North American showrooms in 2021.
The upcoming BMW implementation appears to be a variant of Digital Key Release 3.0, which taps Bluetooth Low Energy (BLE) and UWB technology to deliver passive, location-aware keyless access. In its press release, BMW says it has been working with Apple and the Car Connectivity Consortium (CCC) to establish Digital Key Release 3.0 as a global standard for the automotive industry.
Apple introduced UWB to its product line with the U1 chip in iPhone 11 and subsequently built the silicon into the iPhone 12 and Apple Watch Series 6 series in 2020. Rumors suggest Apple plans to offer the location-aware chip in other product lines including iPad and AirPods, though the rumblings have yet to bear fruit.
In related news, Hyundai is said to be working toward compatibility with Apple's CarKey and could release a digital key built on the API this year, reports Business Korea. Details are scarce, but the system appears to be based on existing technology already in use by BMW, meaning it will not support features afforded by UWB.
Hyundai is also negotiating a partnership to develop and manufacture a so-called "Apple Car." The South Korean automaker last week confirmed it is in early-stage talks with Apple over the project, with reports suggesting the vehicle could be produced at Hyundai's U.S. plants in 2024.