Sideloading iPad & iPhone apps is back on Apple Silicon Macs, but probably not for long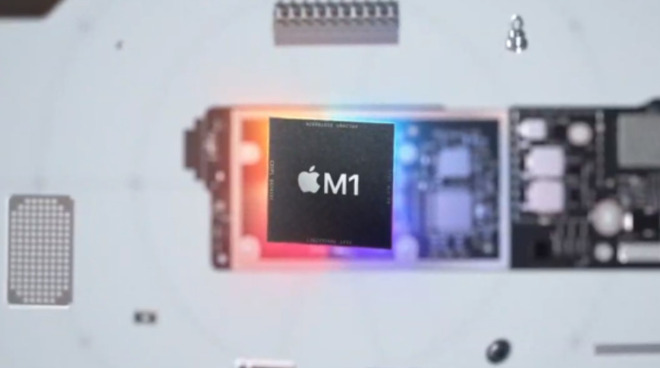 AppleInsider may earn an affiliate commission on purchases made through links on our site.
Owners of M1-equipped Macs are once again able to sideload iPhone and iPad apps, with Apple lifting server-side blocks preventing such activity for reasons unknown.
On Friday, Apple enabled server-side protections that stopped users from sideloading iOSand iPadOS apps, a process that allowed users to put apps they bought on their mobile devices onto the Apple Silicon Macs. By adding the blocks, this prevented users from getting around restrictions that developers can use to prevent the iPhone and iPad versions of apps from being offered in the Mac App Store.
Apps that developers allow to run on macOS as well as the mobile operating systems are not affected by the changes at all. The back-and-forth service-side change only applies to IPA files extracted from an iPhone or iPad that a user owns, that are then executed on the Mac.
Users soon discovered the server-side change was lifted again on Tuesday, with users able to sideload apps once more. This may only be a temporary state, as there is some incentive on Apple's side to reinstate the blocks and to force users to download Mac App Store-sanctioned versions instead of the mobile-designed editions.
The change was spotted by 9to5Mac, on Tuesday morning. AppleInsider has separately confirmed that the procedure works again — but we don't expect it to stay active for long.
When the server-side change occurred the first time, it was found that users were prevented from any further new app installations, but doesn't affect apps that have already been downloaded or installed. For users, this is a brief opportunity to install iOS and iPadOS versions of apps that are not currently available in the Mac App Store on their Mac.
So far, sideloaded apps continue to function normally. It isn't clear if they will remain so after either the server-side blocks are reinstated, or Apple updates macOS again.