Apple TV+ original 'Servant' reportedly doubles audience with Season 2 premiere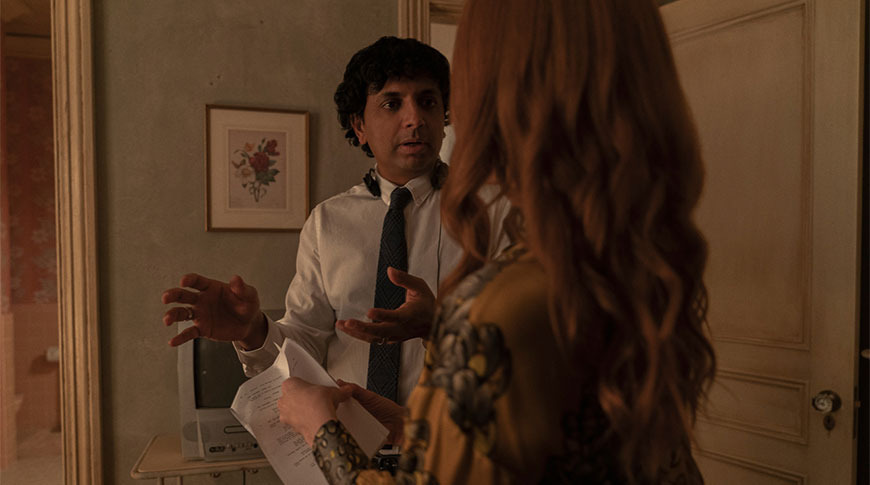 The second season of M. Night Shyamalan's "Servant" drew record numbers when it premiered on Apple TV+ last week, reportedly coming close to viewership enjoyed by standout hits "Defending Jacob" and "Ted Lasso."
Citing sources familiar with the matter, Deadline reports the Season 2 premiere of "Servant" more than doubled the show's audience year over year. Further, Apple released only one episode on Jan. 15, as compared to the three it issued when the series launched last year.
Increased domestic viewer numbers were bolstered by year-on-year audience growth in France, Mexico and Spain, the report said.
High interest in Season 2 is boosting viewership of Season 1. According to sources, viewing of the first 10 episodes grew more than five times last week when compared to an average of the trailing six months. Those figures include both existing Apple TV+ subscribers who rewatched the first season and new users who are catching up on the story.
One of the first high-profile Apple TV+ releases, "Servant" is a psychological thriller that tells the story of a couple who suffered the tragic loss of their baby son, and have taken to caring for a doll in his place. The show stars Lauren Ambrose, Rupert Grint, Nell Tiger Free, and Toby Kebbell.
Shyamalan discussed the show in a recent interview, saying Apple has been "super supportive" of the production. Apple renewed "Servant" for a third season in December.
AppleInsider reviewed the first episode and found that, while still visually appealing and creepy, the show's plot is wearing thin.
The second episode of Season 2 will begin streaming on Jan. 22 .