Notes of interest from Apple's Q1 2021 earnings report and conference call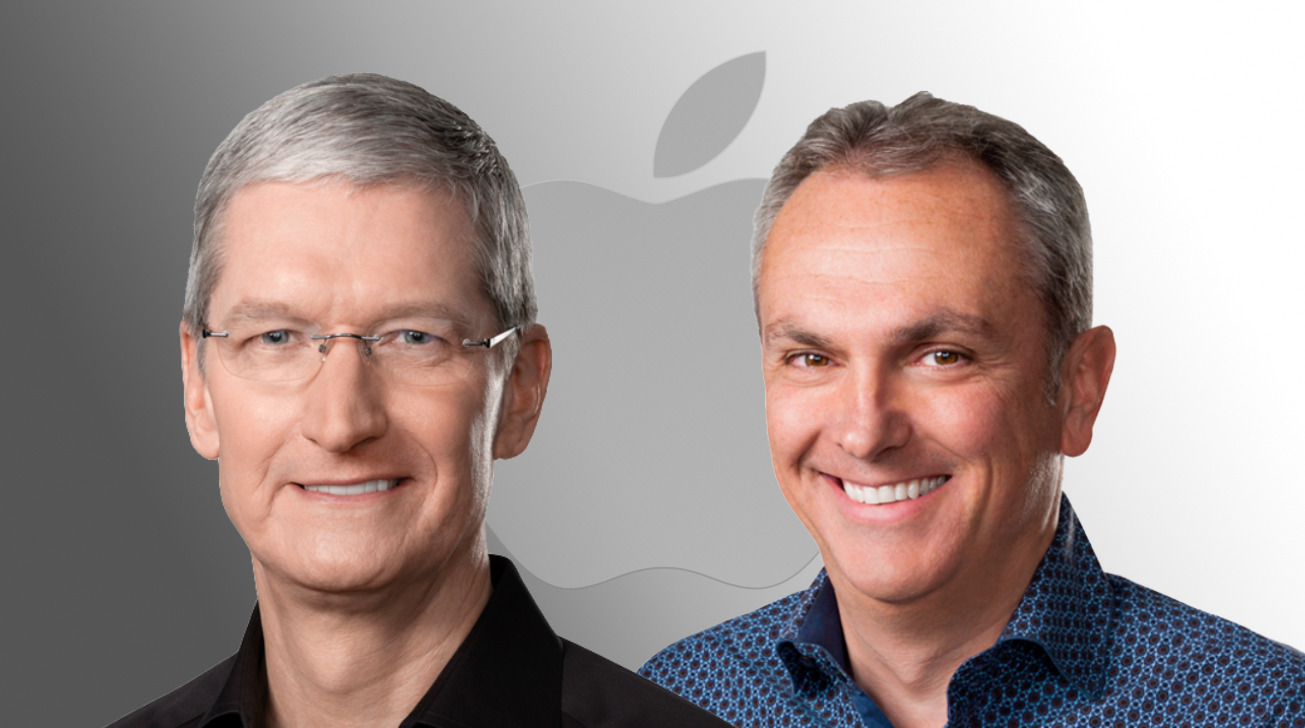 Apple on Wednesday published its first fiscal quarter of 2021 results, reporting quarterly revenue above $100 billion for the first time. Here are some notes of interest from the report and call, including remarks from Apple CEO Tim Cook and CFO Luca Maestri on the particulars of both.
Apple first quarter earnings
Apple reported record-breaking revenue of $111.4 billion, an increase of 21% from the prior year. It also posted quarterly earnings per diluted share of $1.68, up 35%. International sales accounted for 65% of the revenue during the quarter.
"This quarter for Apple wouldn't have been possible without the tireless and innovative work of every Apple team member worldwide," Apple CEO Tim Cook said. "We're gratified by the enthusiastic customer response to the unmatched line of cutting-edge products that we delivered across a historic holiday season. We are also focused on how we can help the communities we're a part of build back strongly and equitably, through efforts like our Racial Equity and Justice Initiative as well as our multi-year commitment to invest $350 billion throughout the United States."
"Our December quarter business performance was fueled by double-digit growth in each product category, which drove all-time revenue records in each of our geographic segments and an all-time high for our installed base of active devices," said Luca Maestri, Apple CFO. "These results helped us generate record operating cash flow of $38.8 billion. We also returned over $30 billion to shareholders during the quarter as we maintain our target of reaching a net cash neutral position over time."
Broken down by segment, Apple reported quarterly iPhone revenue of $65.59 billion in revenue, Mac revenue of $8.67 billion, and iPad revenue of $8.43 billion. Wearables, Home, and Accessories brought in $12.9 billion, while Services clocked in with $15.7 billion.
Across most of its product lineup, Apple beat both Wall Street consensus and analyst expectations during the quarter.
Apple's Board of Directors has also declared a cash dividend of $0.205 per share of the company's stocks, payable on Feb. 11, 2021 to shareholders of record as of close of business on Feb. 8, 2021.
Participating in Wednesday's call were Apple Chief Executive Tim Cook and Chief Financial Officer Luca Maestri.
Highlights from the earnings report and conference call
This quarter marks Apple's first with revenue above $100 billion.
Apple appears to have beaten most analyst expectations during this quarter -MP
This result caps off the most challenging year any of us can remember," Cook said
Tim Cook says Apple has seen double-digit growth across its entire product lineup.
Apple has "hit a new high watermark" for installed devices with 1.6 billion devices worldwide. iPhone grew by 17% year-over-year, driven by strong iPhone 12 demand.
iPad and Mac grew by 41% and 21% respectively. Demand has been "very strong" for the iPad Air and M1-equipped Mac devices.
The Wearables, Home, and Accessories segment grew by 30%. Each subgroup of the broader segment set records during the quarter.
Cook speaks a bit about new Services offerings, including Apple Fitness+ and Apple One.
On International Privacy Day, the Apple CEO says: "We set new standards to users right to privacy, not just for our products, but to be the ripple in the pond to move the industry forward."
Now, Cook is talking about its racial equity initiatives, including the recently announced Propel Center and other endeavors.
Apple staffers have donated more than $600 million and volunteered more than 1.6 million hours since it launched the Apple Giving Program.
Cook has passed the call to Maestri.
Revenues increased nearly $20 billion from the year-ago quarter.
iPhone, Wearables, Home and Accessories, and Services reached all-time high. Mac set a new December record
Apple established new records across its Services categories and in most geographies.
Gross margins clocked in at 39.8%, up 160 basis points. Maestri attributes it to better sales and a higher mix. Product gross margin was 31.5%, while Services was 68.4%
iPhone revenue is up 17% year-over-year. The iPhone has reached an all-time high installed base of 1 billion devices
Apple touts research indicating iPhone 12 customer satisfaction is 98% for the iPhone 12 lineup.
Maestri says new Services like Fitness+ and Apple TV+ are contributing to Services growth
Installed base for Services reached all-time high for every category. Apple has exceeded 600 million paid subscriptions before 2020 ended. Now has more than 620 million, up 140 million from a year ago
Payment services have expanded with 90% of stores now accepting Apple Pay
About 75% of Apple Watch customers are first-time buyers, contributing to the product's reach. Wearables is now the size of a Fortune 120 company.
Mac set a new record in the December quarter with strong double-digit growth across geographies. Strong demand for M1 Mac
Performance of the iPad is up 41% and, like the Mac, is also strong in every geographic segment. Japan set new records.
Apple says customer satisfaction is 93% for Mac and 94% for iPad. Half of customers were new to the products
On cash position: Apple ended its quarter with $196 billion in cash along with marketable securities
Apple retired $1 billion in maturing debt. Total debt of $112 billion.
Apple says it has $84 billion in net cash. Has returned $30 billion to shareholders. $24 billion through repurchasing of 200 million Apple shares.
Apple will not be guiding to a specific revenue range for the March quarter, citing coronavirus concerns.
Says it can provide directional insights provided COVID doesn't get worse. Maestri says Apple believes growth will accelerate on a year-over-year basis and in aggregate following typical seasonality.
Katy Huberty, Morgan Stanley: "Can you talk about whether you recognize the full impact of weaker dollars given typical currency hedges and how are you thinking about headwinds and tailwinds on GM?"
Luca says "GM was strong, better than anticipated." Adds that at current rates, Apple expects some level of benefit around 60 to 70 basis points in the March quarter."
Huberty: "Can you talk about the framework that you use internally to evaluate new markets and what you believe will determine your success as you look to enter new markets?"
Cook: "The framework that we use is around, 'is this a product that we would want to use?' That's a pretty high bar."
Wamsi Mohan, Bank of America
Question: How does a strong iPhone mix change your view on March quarter.
"iPhone was one of the major factors why we exceeded internal expectations."
Asked about the different between switcher and upgrader activity, Cook says Apple is seeing increases in both. Notes that it saw the largest number of upgraders ever in a quarter.
Shannon Cross, Cross Research
Q: How "back to normal" is the Chinese market?
Maestri: "China was more than an iPhone story." Says that iPhone did extremely well, but added that iPad and Mac did, too. Adds that China is well into the "recovery stage" of the pandemic
Q: On services, stores were closed during the quarter and that typically affects AppleCare and yet you outperformed. Can you talk a bit more about the drivers of the Services revenue?
Maestri: AppleCare grew in December because in-store traffic improved. Still set an all-time record despite closed stores in U.S. and Western Europe.
Toni Sacconaghi, Bernstein
Q: Are iPhones are normal levels exiting Q1? "Should we be thinking about above-seasonal growth ... should we be thinking about above seasonal iPhone growth looking into Q2?"
Maestri: At the end of December, we had levels of iPhone channel inventory slightly below a year ago. We still had a level of supply constraint that we believe we'll solve during the March quarter
Q: Do you still feel confident Apple has organic growth opportunities ... as you look over the next five years, what is a realistic revenue growth rate for Apple going forward?
Cook touts "strongest hardware portfolio" ever, hints at "new things that we're not going to talk about." Says Apple sees "lots of opportunity."
Amit Daryanani, Evercore
Question on gross margins: "What has enabled this shift higher?"
Maestri: When you grow the way we've grown this quarter, we have a certain level of fixed cost in product structure. A high level of sales helps margin expansion.
Q: How much of Mac and iPad growth rates are replacement cycle versus new buyers.
Cook: Switchers that are new to Mac and iPad make up about half of purchases worldwide.
Samik Chatterjee, JP Morgan
Q: What do you see for customer engagement and velocity for 5G in Europe where they haven't rolled up robust 5G.
Cook: "Europe has 5G implementations but most of the growth is in front of us there." Adds that Latin America also has 5G opportunity.
Q: What services in the [Apple One] bundle that are driving adoption?
A: Too early to answer some of those questions, but "it's clear from the early going that it's working but we've just gotten started on it."
Krish Sankar, Cowen
Q: Search and advertising. What do you think about long-term growth opportunities there and are there applications in the fundamental search tech that can be used elsewhere?
Cook: "We're growing nicely in that area, it's a part of the advertising area that Luca spoke of earlier."
Q: Will Apple see a bump in gaming downloads during the Chinese New Year in 2021?
Maestri: We expect to have a great quarter in China, but need to keep in mind the compare is going to be particularly challenging because of what happened a year ago."
Chris Caso, Raymond James
Q: Going forward, are you confidant that you can continue to improve the mix on iPhone going forward?
Maestri: "What we've seen so far is a high level of interest for Pro models and we've worked very hard to ramp up supply." Notes supply constraints, but a "very strong" mix.
Q: Did carrier trade ins and promotions impact iPhone during the quarter? What would add a level of permanence to some of those carrier actions.
Cook: "Subsidies always help. Anything that reduces the price to the customer is good for the customer and obviously good for the carrier and good for us as well."
Jim Suva, Citigroup
Q: So are you doing active efforts [in India] to increase market share? "How should we think about that because it seems like you're not at full marketshare equally around the world."
Cook: "We feel good about the trajectory." Adds that "not everybody has an iPhone" even in developed markets and says that "there's headroom left."
The earnings call has concluded