What to expect from Apple's Q1 2021 earnings on Jan. 27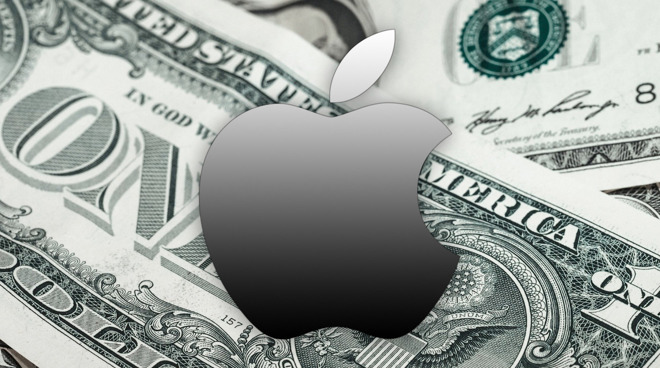 AppleInsider may earn an affiliate commission on purchases made through links on our site.
On January 27, Apple will disclose the results of its critical first fiscal quarter for 2021, that spans the 2020 holiday season. Here's what factors impact this quarter, which is expected to be a record-breaking one.
The first financial results of the year is always Apple's biggest in terms of revenue, partly due to it covering the holiday sales period, but mostly because it also contains the first near-full quarter of sales for Apple's annual flagship iPhone refresh. As with the previous few quarters, Q1 2021 will be an unusual one for the company, as the ongoing COVID-19 pandemic may have a direct effect on sales.
The iPhones may be the main attraction, but there's also a significant number of other products that were launched shortly before the quarter started or were released during the period, as part of Apple's trio of special events. The Apple Watch Series 6, Apple Watch SE, and 2020 iPad will all have been available for the entirety of the quarter, after a mid-September announcement and only a few days of availability in the previous quarter.
The bulk of conversations surrounding the results will revolve around the iPhone. Apple CEO Tim Cook and CFO Luca Maestri are likely to highlight data high-points in its other product launches, or be prompted to do so by analysts in the quarterly conference call.
Like other quarters in 2020, Apple's Q4 2020 results did not include a forecast to investors of what to expect for Q1 2021. This is due to the quickly-changing and challenging trading conditions prompted by the COVID-19 pandemic, and it is likely that Apple will decline to forecast for the Q2 2021 quarter either.
For reference, Apple's first quarter of 2020 saw $91.8 billion in revenue, representing a year-on-year increase of 9%. Revenue from iPhone grew to $56 billion from $52 billion one year prior, Services saw 16.9% year-on-year growth to $12.7 billion, and Wearables, Home, and Accessories swelled 37% YoY to $10.1 billion.
At the same time, iPad revenue dropped 11.2% to $5.98 billion, and Mac stayed relatively flat at 0.2% growth and $7.2 billion. Both are likely to see increases in revenue for the Q1 2021 results given the Fall 2021 release of new iPad products, as well as Apple Silicon Macs in November.
New hardware release growth in Mac and iPad is on top of coronavirus-induced year-over-year growth in the Q3 and Q4 results for 2020. The Mac segment increased 21.6% in Q3 2020 then 29.2% in Q4. Meanwhile, iPad's Q3 was up 31% YoY, and a stellar 46% rise was seen in Q4.
Given the ongoing presence of social distancing initiatives, including working from home, it seems very plausible for both iPad and Mac to continue to see growth during the period. A wane is inevitable as the coronavirus-related purchase pattern slows, but given the ongoing pandemic, plus the holiday quarter, a dip is improbable for the January 27 results.
Morgan Stanley
On January 21, Morgan Stanley raised its price target for Apple from $144 to $152, on expectations of a strong quarter across the company's entire portfolio. The forecast is for revenue of $108.2 billion, with an EPS of $1.50, both exceeding Morgan Stanley's Wall Street consensus, as do the other figures.
For the iPhone, 78 million shipments are touted, with an ASP of $825 being up 8% year-on-year due to higher demand for the Pro models. Revenue from iPhone sales are said to be $63.9 billion, up 14% YoY.
Similar strength is expected for the iPad, Mac, and Wearables segments, with Mac thought to be exceptionally strong due to the launch of Apple Silicon models. The Services arm will benefit from the App Store outperforming forecasts for the third consecutive quarter, with revenue of $14.84 billion anticipated.
Loup Ventures
Published on Saturday, the Loup Ventures Apple December Earnings Preview anticipates a 19% YoY growth in revenue to $109.5 billion, with an EPS up 13% to $1.42. This will apparently be driven by an "accelerating digital transformation" caused by people working and learning from home, which is forecast to continue for "the next several years."
The iPhone results will be up 16% YoY in revenue to $64.9 billion, with nearly $8 billion in revenue pushed from the September quarter due to launch timings for the new models. The iPad segment will be up 35 at $8 billion for the quarter, representing 8% of Apple's sales.
Mac revenue will jump a staggering 40% YoY to $10 billion, accentuated by the M1's introduction. Wearables will be up 17% from last year, but the segment will have lagged as products like the Apple Watch are "viewed by consumers as non-essential" compared to other main items.
Services will continue growth, up 18% YoY at $15 billion.
Cowen
Driven by 5G iPhone upgrades and strong holiday sales in Mac and iPad, Cowen reckons Apple will see total revenue of $104.5 billion for the quarter, with an EPS of $1.46. Its current price target for Apple is $153, up from $133.
Field work on iPhone suggests there is an upward bias for the quarter, prompting the firm to raise its estimates to 77 million units from 72 million. Revenue is expected at $60 billion for the iPhone alone.
Services, buoyed by gaming and subscriptions, is thought to remain resilient and growing with the introduction of new offerings, including Apple Fitness+ and the One bundle. Revenue is tipped to be $16 billion, though attention will be paid to whatever Apple says about its TV production and content acquisition strategies, and the US DoJ's antitrust investigation into Google's TAC payments to Apple.
J.P.Morgan
The quarter will be Apple's first at over $100 billion in revenue, J.P.Morgan suggests, with revenue forecast at $110 billion and an EPS of $1.56. The firm's generated consensus puts the same figures at $102 billion and $1.41 respectively.
Approximately 80 million iPhone units are forecast to be sold through for the quarter, generating $66B in revenue. Tailwinds from work-from-home initiatives will continue to benefit Mac and iPad shipments, with 30% YoY growth planned for iPad builds in 2021 suggesting those tailwinds could last for quite some time.
An acceleration in App Store growth from Sensor Tower data should sustain Service's growth throughout 2021, possibly in the "high-teens percentage."
J.P.Morgan has a price target for Apple of $150.
Wedbush
The forecast from Wedbush for the quarter has Apple managing to deliver "eye-popping" iPhone shipments in the "low to mid" 90 million range, based on supply chain observations. This is up from an 80 million range expectation in December, and a 75M prediction for the quarter in October.
China is an important market for Apple, the firm suggests, with roughly 20% of iPhone upgrades in 2021 anticipated to stem from the region. "Considerable strength" is observed in the market, with positive trends heading into the year.
For full-year builds, Wedbush speculates it could be possible for Apple to sell more than 240 million iPhone units, and possibly even 250 million, beating the record of 231 million units in 2015. With approximately 350 million of 950 million iPhones in use in the world in the "window of an upgrade opportunity," it is proposed this could result in a massive upgrade cycle, and "represents a sweep the leg' movement against the lingering bear camp."
In terms of revenue, it is expected the Q1 2021 results will be at around $100.2 billion, with an EPS of $1.23. Wedbush has also raised its 12-month price target from $160 to $175.
UBS
In a note released on Monday, UBS offered its forecast for Apple's financials, raising its estimate from $98.9 billion to $106.9 billion in revenue for the quarter, and the EPS from $1.35 to $1.45. This is credited to better iPhone sales, the high ASP mix towards the Pro models, and strong Mac sales.
It is expected iPhone will hit $63.8 billion in the quarter from sales of around 78.5 million units, up from the previous forecast of $59 billion due to the higher-priced model skew. This is apparently the case for both US and China markets, with the Pro models accounting for 37.5% of the mix, up from 30% for the iPhone 11 generation, while the iPhone 12 mini's 10% share will limit the drag on the ASP.
On Macs, the introduction of new M1-equipped models and "persistent industry demand strength" due to remote working and educational needs could bring that segment's revenue to $9.5 billion, based on 6.9 million units.
UBS has a price target of $115.
AppleInsider will offer full coverage of the earnings call on Wednesday, Jan. 27, starting at 2 p.m. Pacific, 5 p.m. Eastern. As analysts chime in on what they expect, we will add to this post, summarizing their predictions.
Update January 24 7:00 a.m. Eastern: Analyst forecasts for Morgan Stanley, Loup Ventures, and Cowen added.
Update January 25 9:45 a.m. Eastern: Analyst forecasts for J.P.Morgan and Wedbush added.
Update January 25 2:50 p.m. Eastern: Analyst forecast for UBS added.