Apple's $64.7B Q4 beats Street estimate, but China sales flag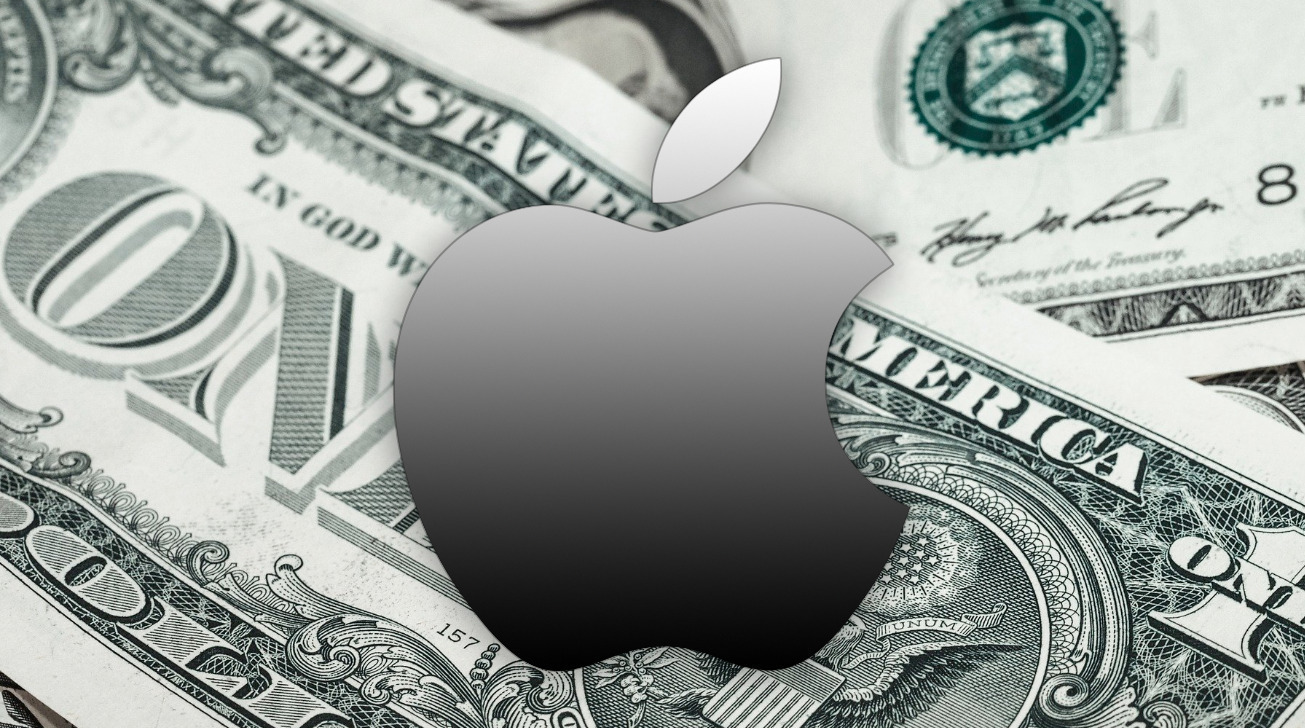 AppleInsider is supported by its audience and may earn commission as an Amazon Associate and affiliate partner on qualifying purchases. These affiliate partnerships do not influence our editorial content.
Apple's revenue in the fourth and final quarter of the fiscal year 2020 reached $64.7 billion, the iPhone maker revealed on Thursday, with the quarter also resulting in Apple's highest annual revenue figure.
Announced by Apple ahead of a customary conference call with analysts, Apple earned $64.7 billion for the quarter ending September 2020, an increase of about 1% from the $64 billion earned last year. Earnings-per-share for the quarter reached $0.73, down from the $3.03 seen in pre-stock split Q4 2019.
The gross margin of $24.7 billion is up from the $24.3 billion seen in Q4 2019, while operating expenses hit $9.9 billion.
"Apple capped off a fiscal year defined by innovation in the face of adversity with a September quarter record, led by all-time records for Mac and Services," said Apple CEO Tim Cook. "Despite the ongoing impacts of COVID-19, Apple is in the midst of our most prolific product introduction period ever, and the early response to all our new products, led by our first 5G-enabled iPhone lineup, has been tremendously positive.
Apple's revenue announcement occurs at the end of what could be considered a challenging year for the world, with the COVID-19 pandemic affecting not only Apple's retail efforts, but also its supply chain. Despite the troubles affecting various sectors, Apple has continued to put in an impressive performance, continuing where it left off in the third quarter.
The iPhone earned $26.4 billion in revenue, down from the same quarter in 2019, where it brought in $33.36 billion. Aside from the pandemic, it is likely that Apple's decision to delay the launches of its iPhone 12 models made an impact on iPhone sales for the period, but the 5G-enabled devices are expected to buoy the holiday quarter's sales more than usual.
The Mac segment, which had one prominent launch in the quarter with August's 27-inch 5K iMac update, experienced surprising growth. For the quarter, Apple reports Mac revenue at a record $9 billion, up from $6.99 billion last year.
The Services arm continues to be a reliable earner for Apple, providing a quarterly record $14.6 billion in revenue, up from $12.51 billion one year prior.
While Apple has recently launched new iPad lines, such as the fourth-generation iPad Air, only the 10.2-inch iPad was released at the end of the period, and it is unlikely to have made much of a dent in the quarter. Apple reports iPad revenue was $6.8 billion in revenue for the period, up year-on-year from last year's $4.66 billion figure.
The Wearables, Home, and Accessories category is likely to have enjoyed a few short weeks of extra sales from the launch of the Apple Watch Series 6 and Apple Watch SE, which both shipped shortly after their mid-September launches. The category reports revenue of $7.9 billion, continuing its year-on-year uptick from last year's $6.52 billion.
China, an important region of growth for the tech giant, generated $7.9 billion in sales, down significantly from the $11.1 billion notched in the year-ago period.
The quarter also marks the end of Apple's fiscal year for 2020, allowing for full-year comparisons to be made. For the full year, Apple reported $274.5 billion in net sales, up from the $260 billion in the 2019 fiscal year. The gross margin of $105 billion is up from 2019's $98.4 billion.
The operating expenses for 2020 are $38.7 billion, up from 2019's $34.5 billion, with research and development costs rising to $18.8 billion from $16.2 billion.
A continuing tradition for 2020 is that Apple did not provide forecasts for this quarter during its previous results, a policy it has undertaken due to the uncertain nature of the pandemic. Wall Street estimates put Apple's revenue at around $64 billion for the quarter.