Apple earns record $91.8B in first quarter revenue on strong iPhone 11 sales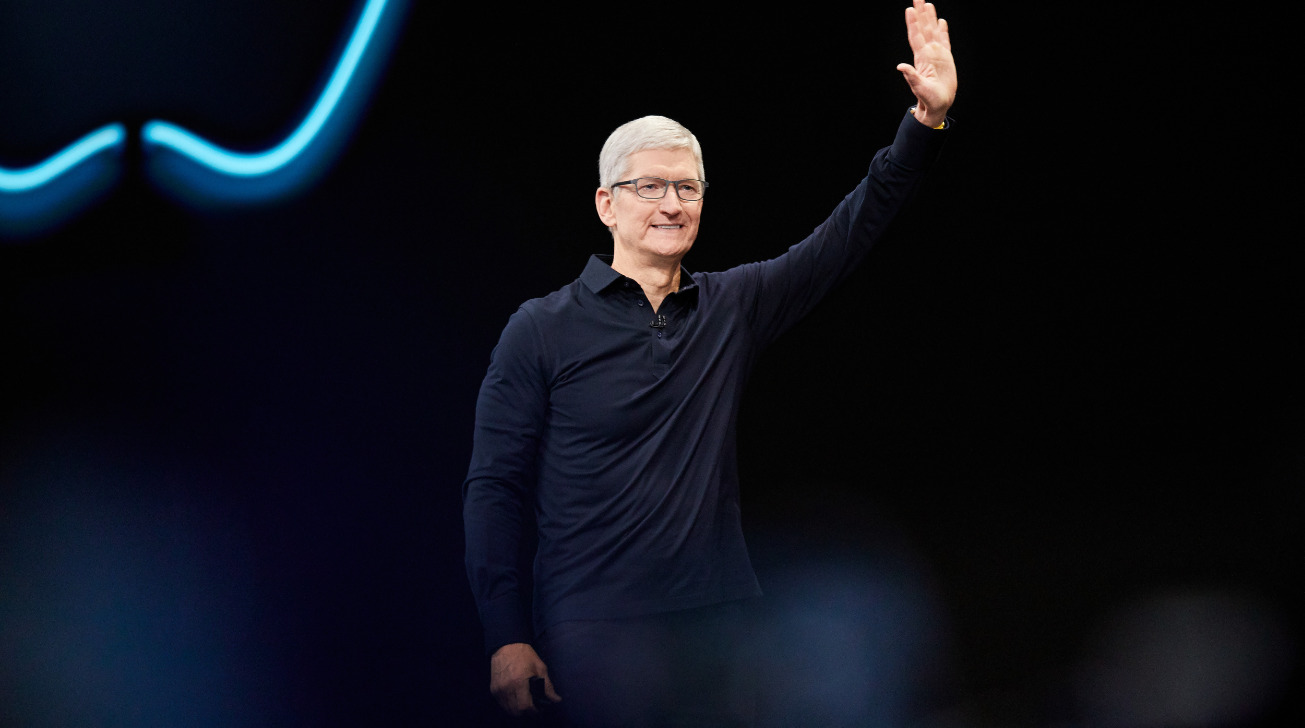 Apple generated $91.8 billion in revenue for the first quarter of its fiscal 2020 with an earnings per share of $4.99, financial results revealed on Tuesday, making for the company's best performance in history.
Overall earnings are up 9% from Q1 2019, when Apple earned $84.3 billion. That year-ago quarter was notable, as the tech giant revised its guidance downward over lower-than-expected sales of iPhones in the period.
Apple's own guidance from last quarter forecast revenue between $85.5 billion and $89.5 billion, with operating expenses between $9.6 billion and $9.8 billion, and a gross margin between 37.5% and 38.5%. For the quarter, Apple reports operating expenses of $9.6 billion and a gross margin of 38.4 percent.
Ahead of the results, the Wall Street consensus estimated revenue at around $88.4 billion, with an earnings per share of around $4.54.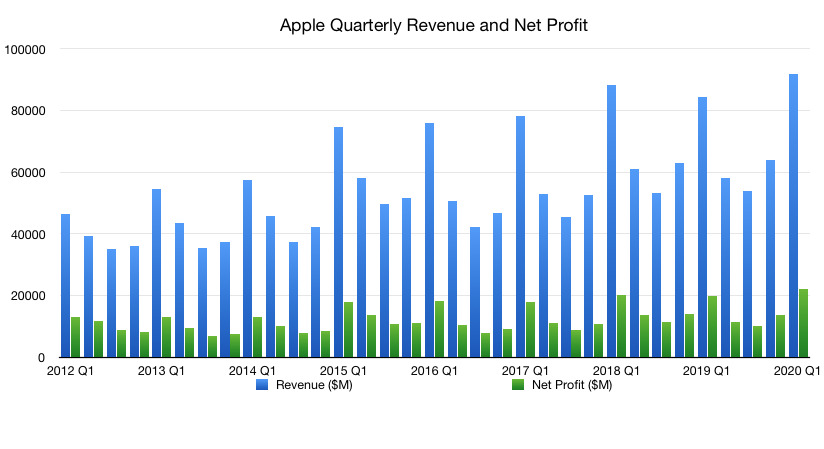 "We are thrilled to report Apple's highest quarterly revenue ever, fueled by strong demand for our iPhone 11 and iPhone 11 Pro models, and all-time records for Services and Wearables," said Apple CEO Tim Cook. "During the holiday quarter our active installed base of devices grew in each of our geographic segments and has now reached over 1.5 billion. We see this as a powerful testament to the satisfaction, engagement and loyalty of our customers — and a great driver of our growth across the board."
The quarter is also the first full sales period for the seventh-generation 10.2-inch iPad and the Apple Watch Series 5, which launched in September. The AirPods Pro, 16-inch MacBook Pro, Mac Pro, and the Pro Display XDR were also launched during the quarter, but their smaller period of availability affects the impact they made on the results themselves.
Services revenue, a reliable growth sector for the company, saw revenue grow 17% to $12.7 billion, up year-on-year from $10.9 billion. The Wearables, Home, and Accessories category earned $10 billion, a nearly $3 billion rise from Q1 2019, iPad shrank 11% to $6 billion, and Mac contracted to 3% to $7.2 billion.
Guidance for the coming quarter is pegged at $63.0 billion to $67.0 billion with a gross margin between 38% and 39%. Operating expenses are expected to land between $9.6 billion and $9.7 billion.