Tim Cook calls out Facebook's business model, says it leads to 'violence,' 'polarization'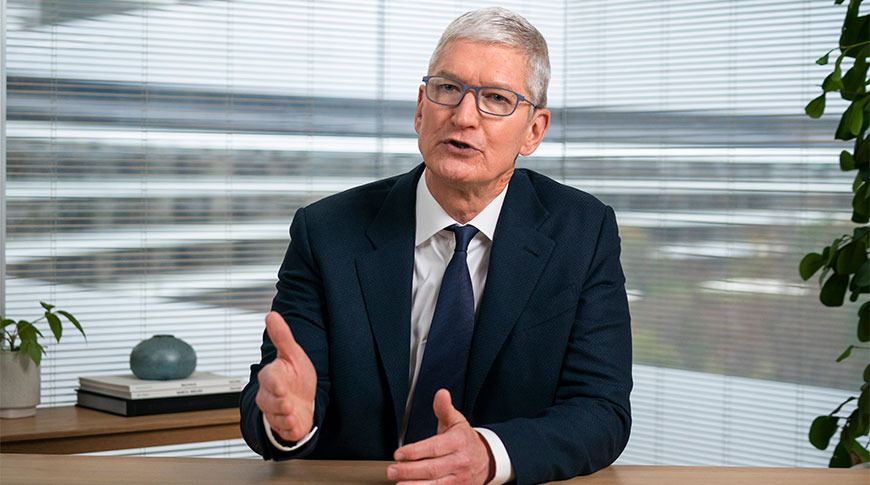 Apple CEO Tim Cook strongly condemned business models reliant on harvesting user data, saying that prioritizing engagement above all else leads to misinformation, mistrust, and even real-world violence.
The Apple chief executive gave the opening address during a panel at the European Computers, Privacy & Data Protection (CPDP) conference Thursday. During his talk, he touched on a variety of issues, including Apple's privacy efforts and the dangers of business models that rely on harvesting user data.
"As I've said before, if we accept as normal that everything in our lives can be aggregated and sold, then that we lose so much more than data. We lose the freedom to be human," Cook said.
Although Cook did not mention Facebook by name, the social media giant's business model was a clear target.
"At a moment of rampant disinformation and conspiracy theories juiced by algorithms, we can no longer turn a blind eye to a theory of technology that says all engagement is good and the longer the better," Cook said.
He said that some of the consequences of this type of business could be undermining public trust in life-saving vaccinations, polarization, and even violence in the real world perpetuated by extremist groups.
"If a business is built on misleading users, on data exploitation, on choices that are no choices at all, then it does not deserve our praise," Cook said. "It deserves reform."
The CEO also highlighted some of the ways that Apple works to protect privacy, including new privacy nutrition labels on the App Store and the App Tracking Transparency (ATT) feature due to launch in the spring. Cook added that Apple has worked not just to strengthen its own privacy principles, "but to create ripples of positive change across the industry."
"At Apple, we made our choice a long time ago. We believe that ethical technology is technology that works for you. It's technology that helps you sleep, not keeps you up. It tells you when you've had enough, it gives you space to create, or draw, or write or learn, not refresh just one more time. It's technology that can fade into the background when you're on a hike or going for a swim but is there to warn you when your heart rate spikes or help you when you've had a nasty fall. And with all of this, always, it's privacy and security first, because no-one needs to trade away the rights of their users to deliver a great product," Cook said.
Additionally, Cook also praised Europe's GDPR data protection law, and again called for similar legislation at the federal level in the U.S.
In addition to Cook's opening speech, Apple global privacy chief Jane Horvath participated in the roundtable as a panelist. She was asked questions about Apple privacy features and the company's use of Google as a primary search engine.
Horvath also reiterated that all apps, including Apple's own, will need to abide by the company's privacy policies. When it comes to advertising, Apple doesn't use the IDFA, however. Instead, it uses a much more private ad network. On search, Horvath said that Google is the most popular search engine, but added that Apple supports alternatives like DuckDuckGo and Ecosia.
Cook's speech comes at a point of rising tensions between Apple and Facebook, specifically over the aforementioned tracking feature. Facebook has run full-page newspaper ads and used other tactics to criticize the feature. And, shortly before Cook's speech Thursday, a report indicated that Facebook may be planning on taking its battle with Apple to court with an antitrust lawsuit.