Apple tops 'most admired companies' survey for 14th year in a row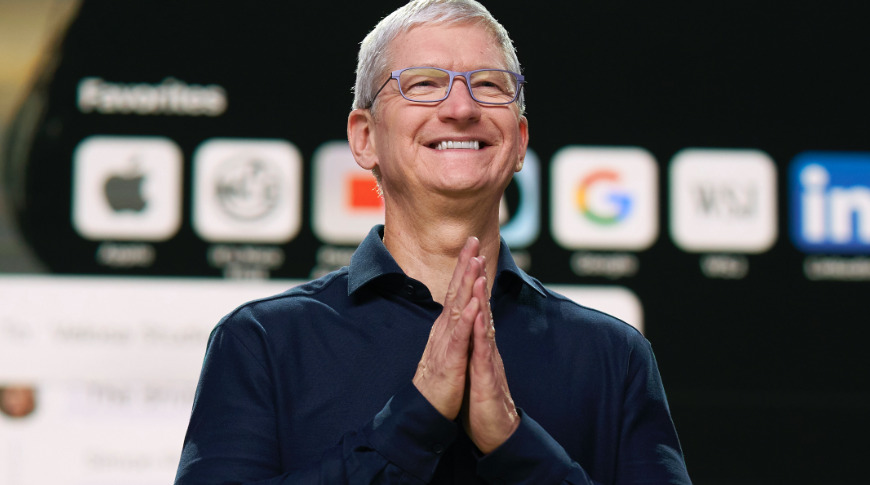 Apple has topped Fortune's chart of the world's most admired companies for the 14th year in a row, with it beating out Amazon, Microsoft, and Walt Disney for the top slot once again.
In the latest incarnation of the executive survey by Fortunes, Apple is in pole position at the top of the list of "All Star" companies, cementing its status among other top-flight organizations.
This is a long-running continuation for the company in the list, with Apple repeatedly voted to the top.
The survey of 3,820 executives, directors, and securities analysts, ranked Apple in first place ahead of Amazon in second, followed by Microsoft in third. Alphabet, one of the other so-called "FAANG" tech giants, resides in 7th place with Netflix in 9th.
Other companies in the top 10 are Walt Disney (4th), Starbucks (5th), Apple investor Berkshire Hathaway (6th), JP Morgan Chase (8th), and Costco Wholesale (10th). Other notable tech firms in the top 10 include Salesforce in 12th, Nvidia at 38th, Adobe at 40th, IBM in at 41, Samsung at 49th, and PayPal at 50th.
Apple's top position overall reflects its high voting in many other areas, with it gaining the top rank in the "Computers" industry, innovation, people management, use of corporate assets, social responsibility, quality of management, financial soundness, long term investment value, quality of products and services, and global competitiveness categories.
Forbes asked executives that worked at each of the companies in a pool of 670 in 30 countries deemed to be the highest-revenue in their respective industries, among other qualifiers.
A second survey of 5,250 executives of company CEOs also saw Apple in a favorable light. CEO Tim Cook is third on the list of most underrated CEOs, behind the second-place Mary Barra of General Motors and the first-place Microsoft CEO Satya Nadella.
The most overrated CEOs list was headed up by Mark Zuckerberg of Facebook, followed by Amazon's Jeff Bezos then Tesla and SpaceX chief Elon Musk.