How to unlock your iPhone while wearing a mask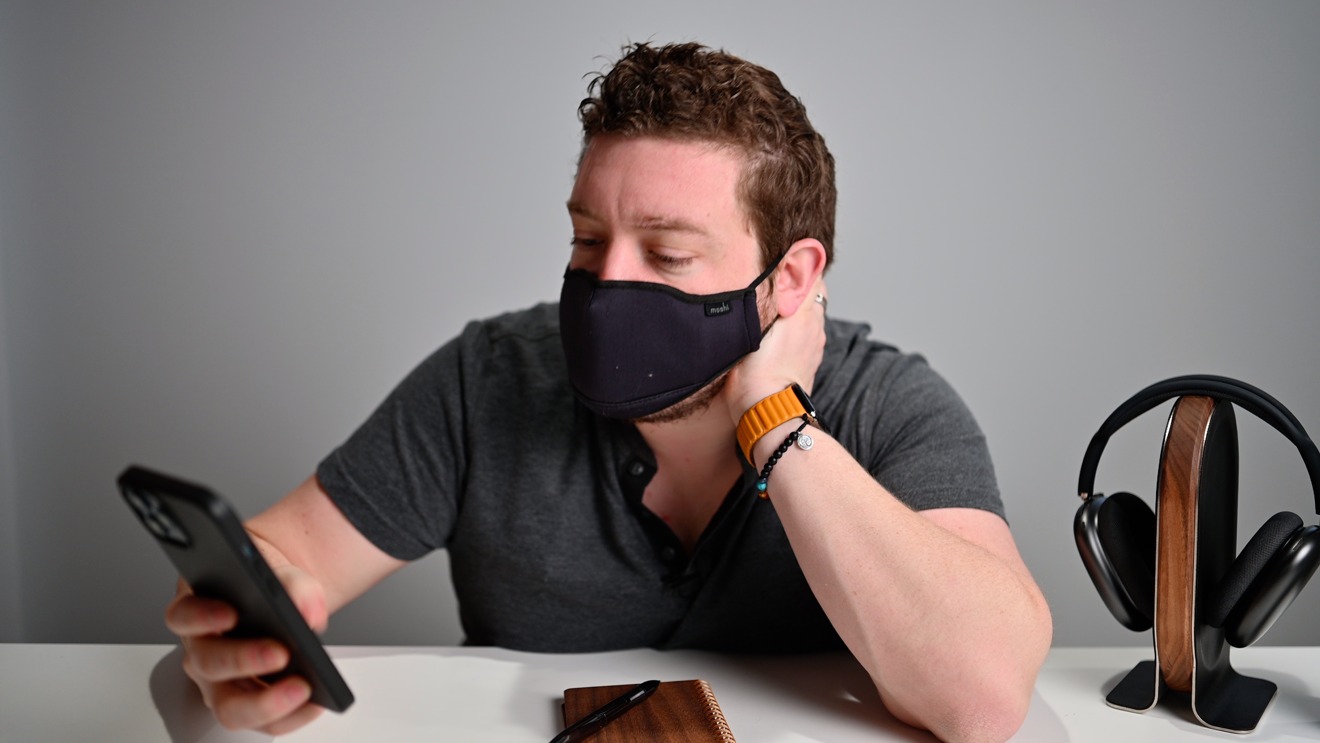 Apple is making it easier than ever to unlock your iPhone while wearing a mask. Here is how to enable the feature and how it works.
Using Apple Watch to unlock your iPhone
To expedite the unlocking process of your iPhone while wearing a mask, you need a few things. You need your iPhone, of course, as well as an Apple Watch. Both need to be updated to Apple's latest operating systems.
In this case, you need iOS 14.5 as well as watchOS 7.4. Both of these are currently in beta testing with developers ahead of a public beta phase and an eventual public release. Assuming you have these updates, you just need to enable the feature.
How to set up Apple Watch unlock on iPhone
Open Settings on iPhone
Go to Face ID & Passcode
Toggle on Unlock with Apple Watch
Once you've set the new Unlock with Apple Watch feature, you swipe up to unlock your iPhone, just as you always have.
When you go to unlock your iPhone, your phone will say "Unlocking with Apple Watch," while your Apple Watch will correspondingly say "Unlocking iPhone." While that is happening, you will get a tap on your wrist letting you know it is unlocking your iPhone. There is a useful "Lock" button on your watch screen, which allows you to lock your phone again if you didn't intend to unlock it in the first place.
The whole process is very fast, and in most cases, you won't even see the "unlocking" screen as the phone will just go straight to the Home Screen. It's nearly as instant as Face ID and certainly faster and easier than unlocking with a six-digit passcode.
Limitations
There are a few significant limitations to using Apple Watch to unlock your iPhone. While Apple Watch will authenticate and allow you to use your iPhone, it doesn't go as far as actual Face ID.
You are still required to use your passcode or your Apple ID password when making an Apple Pay purchase through your iPhone or purchasing an app.
Even though you can make both app purchases as well as Apple Pay payments on Apple Watch, it doesn't authenticate on your iPhone as an added layer of security. That way, while it is at least easy to unlock your iPhone, paying for something won't work without ensuring it is you.
Theoretically, think if you were on a plane and taking a nap. Someone could pick up your phone while you napped, unlock your phone with the Apple Watch you are wearing, then access your password vault, send money via Apple Pay Cash, or make Apple Pay payments online without your knowledge.
That's why it also doesn't allow access to any restricted areas on your phone that are protected by Face ID. That includes the Face ID & Passcode section and passwords sections of the Settings app, password-protected apps like password managers or banking apps, or locked notes, to name a few examples.