AirPods are on sale at Amazon for $119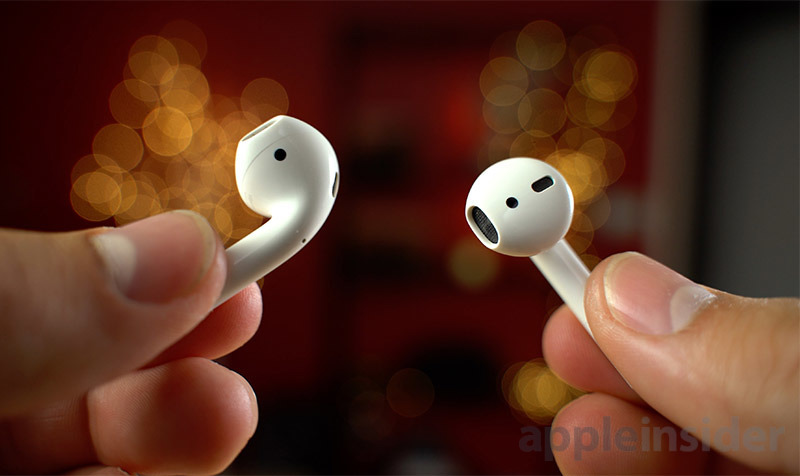 Apple AirPods are available for $39 off on Amazon, with units in stock and free shipping for Amazon Prime members.
AirPods with the Wired Charging case have dropped to $119.99 on Amazon, or 25% off of the normal retail price of $159.
Also available in the Apple Amazon store are:
Customers are able to purchase Apple Care for their headphones directly through Amazon alongside their purchase of any AirPods device. There are plenty of other AirPods deals available in the AppleInsider AirPods Price Guide, with AirPods Pro priced at $199 with our exclusive coupon.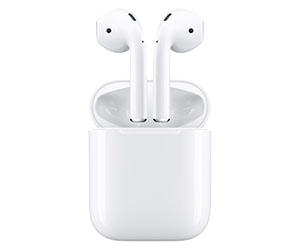 AirPods
---
Configurations
Discount
Apple AirPods Pro

$249.00

$199.00

Coupon

Price with $20 promo code APINSIDER. As always, if you have any issues, you can reach out to us at [email protected] and we'll try and help.

$197.00

$199.99

$219.00

$219.00

$219.99

$215.00

$199.99
$52.00
Apple AirPods With Charging Case

$159.00

$145.00

$128.98

$134.99

$129.00

$140.00

$159.99

$145.00

n/a
$30.02
Apple AirPods With Wireless Charging Case

$199.00

$168.99

$149.99

$164.99

$159.00

$175.00

$199.99

$175.00

n/a
$49.01
Apple Wireless Charging Case For AirPods

$79.00

$67.50

$66.99

$66.99

$66.99

n/a

$79.99

n/a

n/a
$12.01
AirPods Max Space Gray

$549.00

$489.00

Coupon

Price with $60 promo code APINSIDER. As always, if you have any issues, you can reach out to us at [email protected] and we'll try and help.

$549.00

$549.00

$549.00

sold out

n/a

n/a

n/a
$60.00
AirPods Max Silver

$549.00

$489.00

Coupon

Price with $60 promo code APINSIDER. As always, if you have any issues, you can reach out to us at [email protected] and we'll try and help.

$499.00

$499.00

$499.00

$519.00

n/a

n/a

n/a
$60.00
AirPods Max Green

$549.00

$489.00

Coupon

Price with $60 promo code APINSIDER. As always, if you have any issues, you can reach out to us at [email protected] and we'll try and help.

$540.11

$549.00

$549.00

$519.00

n/a

n/a

n/a
$60.00
AirPods Max Sky Blue

$549.00

$489.00

Coupon

Price with $60 promo code APINSIDER. As always, if you have any issues, you can reach out to us at [email protected] and we'll try and help.

$499.00

$499.00

$499.00

$519.00

n/a

n/a

n/a
$60.00
AirPods Max Pink

$549.00

$489.00

Coupon

Price with $60 promo code APINSIDER. As always, if you have any issues, you can reach out to us at [email protected] and we'll try and help.

$543.21

$549.00

$543.21

$519.00

n/a

n/a

n/a
$60.00
Additional markdowns on Apple hardware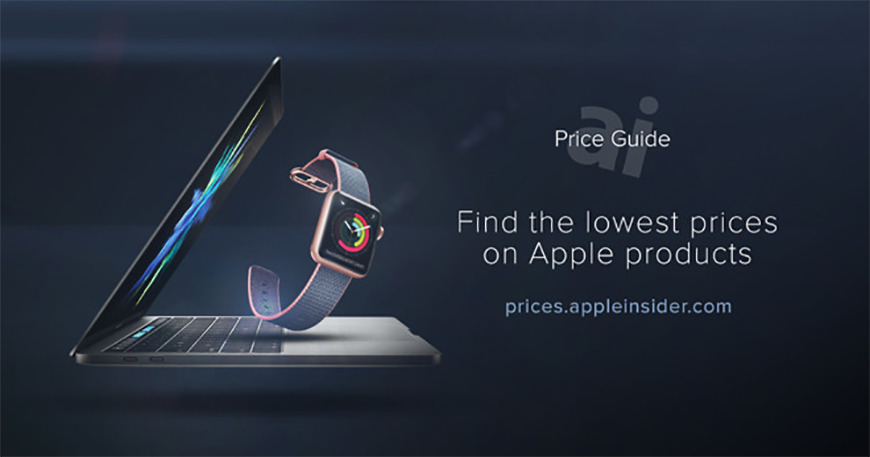 AppleInsider and Apple Authorized Resellers are also running additional exclusive discounts on other Apple hardware that will not only deliver the lowest prices on many of the items, but also throw in bonus savings on AppleCare, software and more. Here are some of the promotions: