How to buy Bitcoin and other cryptocurrencies on iPhone and Mac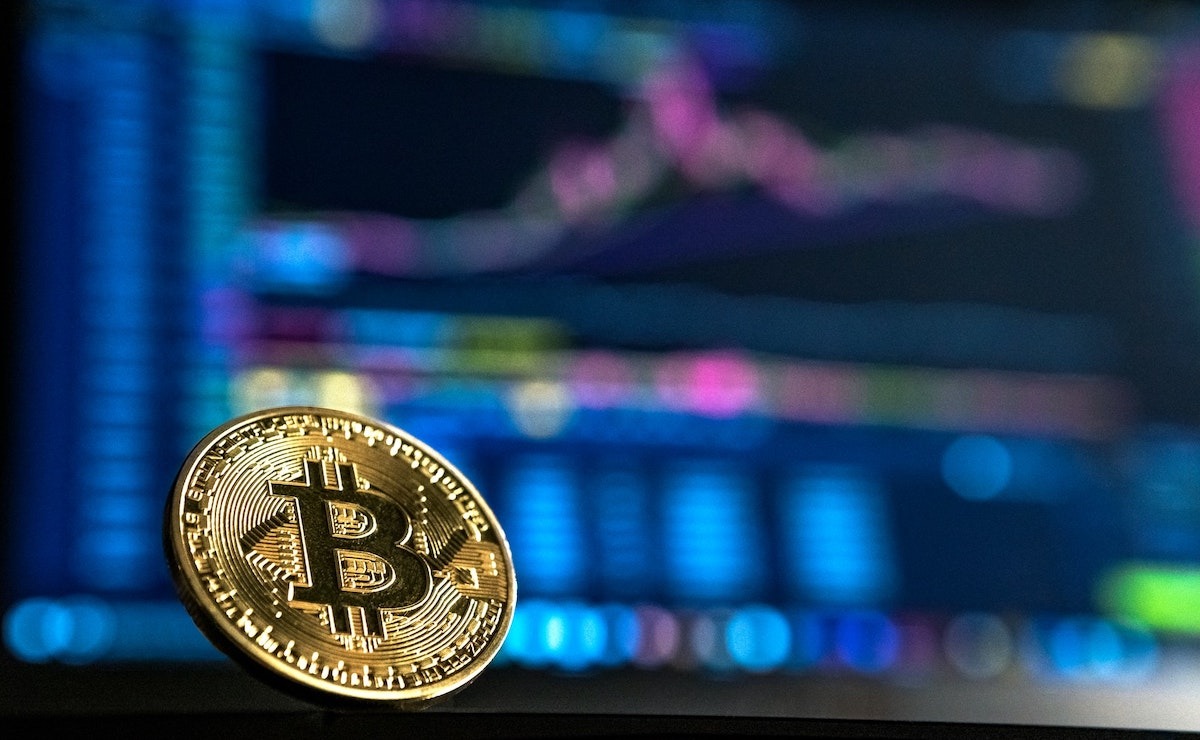 Cryptocurrencies have gone mainstream, becoming an increasingly popular payment method and trade vehicle. Here's how to buy some on iPhone or Mac.
Alongside their growth in popularity, many cryptocurrencies have also grown in value. At the start of 2017, Bitcoin was just over the $1,000 per coin price point. About four years later, the price of a single Bitcoin is now about $50,000.
Whether or not the price of crypto like Bitcoin is going to keep rising is a contentious issue. Either way, if you're interested in buying crypto, there are several ways to do so on an iPhone, iPad, or a Mac. Here are some of the easiest and best ways.
The basics of cryptocurrency
A cryptocurrency is a digital asset that can be used to make anonymized payments in exchange for goods or services. To record transactions, cryptocurrencies use a public ledger system known as a "blockchain."
The blockchain technology that powers cryptocurrencies is valued for both its security and its privacy. There's no centralized authority, and a crypto coin isn't backed by a physical object, fiat currency, or commodity.
Unlike a fiat currency issued by a central bank, cryptocurrencies are decentralized. Transactions between buyers and sellers are only recorded in the blockchain. There's no middleman to facilitate and record transactions.
Because of all that, cryptocurrency trading is a bit like the Wild West.
Cryptocurrency values are also solely derived from what the market is willing to pay. That means cryptocurrencies are incredibly volatile.
That volatility is an attraction to some traders wanting to make money buying on a dip. But it also means there's a high level of risk involved in trading and holding cryptocurrencies. You could lose money — just something to keep in mind.
How to buy and trade crypto on iPhone and Mac
As a result of the mainstream popularity of cryptocurrencies, there are now several different ways to buy them. You could go with a dedicated cryptocurrency exchange like Coinbase, or you could opt for a more general trading app like Robinhood or Cash. These days, users can even buy crypto on financial tech and peer-to-peer payment platforms like Cash and PayPal.
Many of these apps are available either via browser, so users on macOS can access them, or as dedicated iOS and iPadOS mobile applications on the App Store.
Once you choose a platform, the process is straightforward and generally the same. You create an account, choose a funding source like a checking account, and follow the app's instructions for buying and holding cryptocurrencies.
But while the process may be the same, there are some critical differences between the platforms. For example, we'd advise against using PayPal or Robinhood to buy Bitcoin.
Here are our recommendations for the best exchanges.
Cash
Cash app is one of a few major peer-to-peer payment platforms that allows users to purchase and hold cryptocurrencies. But there are some reasons to choose cash over an alternative like PayPal.
Like Robinhood, Cash allows users to invest in stocks, ETFs, and cryptocurrency. It's a mobile-friendly interface that's easy to use.
However, Cash app users can withdraw their cryptocurrencies to an external wallet. That means users can spend their coins how they wish, and it also offers a level of ownership and security beyond other platforms.
Because of that, Cash is a good place for beginners to start experimenting with cryptocurrency buying. A potential con to the platform is that users can only purchase Bitcoin currently, though other coins may be supported later on.
Coinbase
Coinbase is one of the longer-running and widely used cryptocurrency exchanges, and it hasn't courted controversy like some others. It's a solid choice for those who have some experience buying and holding coins, though beginners won't be out of their depth on the platform.
Like other fintech apps on this list, Coinbase is simple to use. Once you set up an account and add a funding source, you can get going. There's also a Coinbase Pro membership that offers a few more perks for more experienced crypto buyers.
As with most well-rated cryptocurrency exchanges, users can withdraw their cryptocurrency to external wallets. If you don't want to bother with setting up your own wallets, Coinbase stores many of its assets in safer, offline storage that isn't as vulnerable to hackers.
The platform is not free to use, however. There are transaction fees and spread pricing that can drive up the cost of buying large amounts of crypto. It also doesn't support as many "altcoins" as other platforms, like Binance.
You can download Coinbase on the App Store here. The website for Mac users is here. If you sign up using this affiliate link, you'll be able to earn $10 worth of Bitcoin after meeting certain trading thresholds.
Binance
Binance is another popular cryptocurrency exchange. Launched in 2017, it's similar to Coinbase but emphasizes trading alternative currencies beyond Bitcoin. That makes it a good option if you're interested in lesser-known crypto.
Like most other cryptocurrency exchanges, Binance charges fees for transactions. It offers purchase support for more than 50 cryptocurrencies — far beyond what Coinbase currently provides.
However, there are some downsides. Although Binance dominates in the global sphere, it's currently not supported by 13 U.S. states. Users cannot deposit U.S. dollars directly, though users can make purchases with a debit or credit card.
Because of that, Binance is probably a better option for more experienced cryptocurrency users or those based outside of the U.S. It's also a better choice if you want to bypass Bitcoin and purchase lesser-known altcoins.
International users can download Binance here, while U.S. users can download it here. It's also available via browser.
Bisq
If you already know your way around the cryptocurrency landscape or are a privacy enthusiast, Bisq offers some features that could be attractive.
The platform is an open-source and decentralized cryptocurrency exchange and payment platform. You don't even need to sign up for an account to buy crypto on the app. You can purchase coins using a number of fiat currencies and other cryptocurrencies.
Unlike the other platforms on this list, it's also non-custodial. That means there's no centralized service holding your coins for you. It'll be up to you to safeguard and manage your private keys. In the cryptocurrency world, that's a strong positive for some.
However, this emphasis on decentralization also means that you won't get any support if you run into problems. Also, note that Bisq only allows users to buy Bitcoin.
How to store your crypto
"Not your keys, not your coins" is a popular phrase in the cryptocurrency world. It means that if you don't have access to the private keys associated with your coins, you don't own them. Similarly, coins on a custodial account like Coinbase are more vulnerable to attack from a bad actor.
Many cryptocurrency enthusiasts recommend using "cold storage." As opposed to "hot storage," which is connected to the internet, "cold storage" refers to a cryptocurrency wallet that's completely offline.
There are several ways to do this. The most extreme method may be to generate a bitcoin wallet using a site like bitaddress.org, write down the private key on a piece of paper, and store it in a safe location. One could also keep a wallet's private keys in a text file on an external hard drive not connected to the internet.
Users can also buy a number of "hardware wallets," which are key fobs that plug into a computer or smartphone. Some popular manufacturers include Ledger, KeepKey, and Trezor.
In any case, the goal is to take the safeguarding of your coins into your own hands. You purchase crypto through an exchange — like the ones we mentioned — and send those coins to an offline wallet address. From there, you have ownership over your coins.
If you're just getting started trading a bit of Bitcoin on the Cash app, this is probably unnecessary. Once you start getting involved with larger amounts of money and more serious investments, it's something to highly consider.