iPhone 12 cycle still strong despite 'weaker demand,' analyst says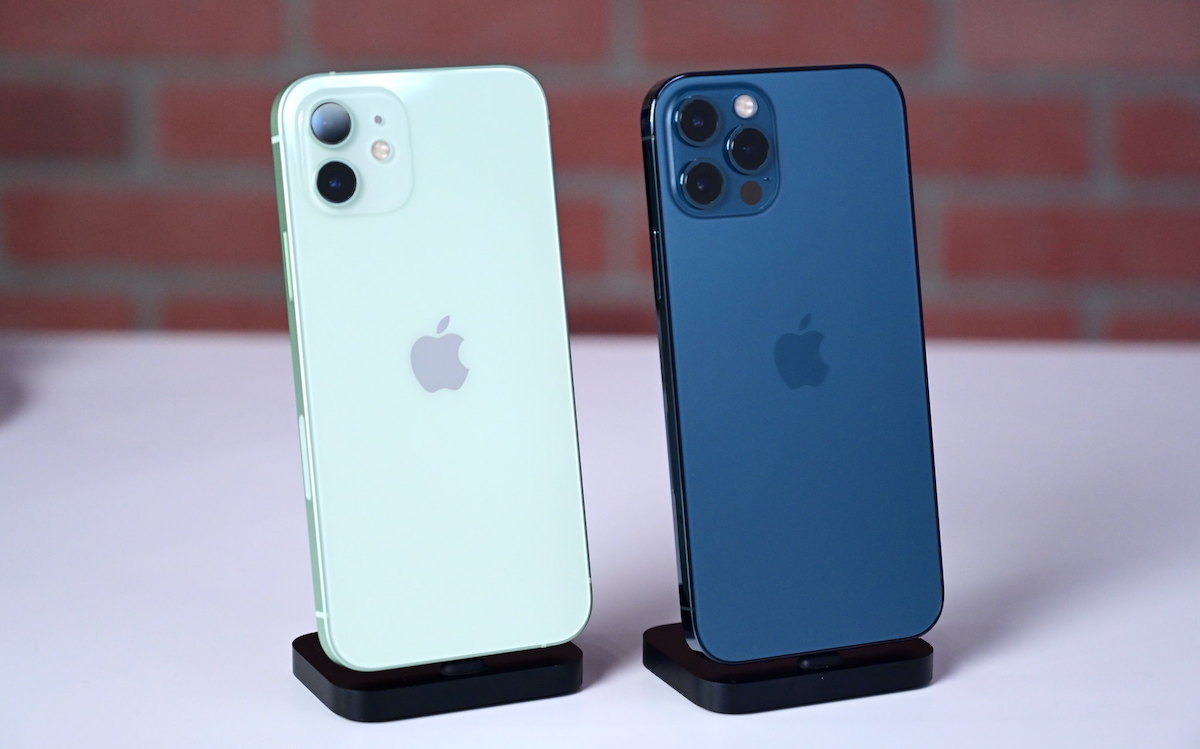 Demand for the iPhone 12 lineup is starting to wane, but investment bank JP Morgan is still tracking a year-over-year increase in shipments because of 5G adoption.
In a note to investors seen by AppleInsider, JP Morgan analyst Samik Chatterjee revised his 2021 iPhone shipment estimate to 230 million units, down from around 236 million units. Despite that, Chatterjee notes that the number still represents a 13% shipment volume increase from 2020.
The analyst cites a downward revision of JP Morgan's iPhone electronics manufacturing service (EMS) build estimates, as well as recent channel checks in China that suggest weaker-than-expected smartphone demand in the country.
Downward revisions following a holiday quarter isn't out of the ordinary. However, Chatterjee says that lackluster demand for the iPhone 12 mini and a major cut to iPhone 12 Pro shipments both make the bank "take note of a weaker demand environment." He also expects Apple to discontinue iPhone 12 mini production in the second quarter of 2021.
Chatterjee believes this is because of weaker consumer spending in China, as well as a normalization of demand trends following the initial uptick in iPhone 12 shipments. He attributes that uptick to 5G early adopters.
In the March quarter, Chatterjee has revised his shipment estimate to 52 million units, down from 55 million. For the June quarter, he revised the number to 42 million units from 36 million units.
"However, at this time we do not see any reason to change our 2H21 volume forecast," he wrote, adding that the supply chain is continuing with its 80 to 90 million build estimate for the first half of 2021.
Despite the changes, the analyst sees only "minor tweaks" to JP Morgan's AAPL earnings estimate due to the benefit from the weaker U.S. dollar. Chatterjee's 2021 earnings-per-share estimate has only moderated to $4.60 from $4.65, a 1% change.
Chatterjee notes that there's a "broad acknowledgement of near-term underperformance" among investors. The focus now is shifting to share price so that they can buy additional shares on a dip. JP Morgan still expects AAPL shares to sustain a higher earnings multiple throughout the iPhone 12 and iPhone 12 Pro cycle than in previous years. Chatterjee estimates a 23x to 25x multiple.
The analyst maintains his 12-month AAPL price target of $150. That's based on a Dec. 2022 earnings-per-share estimate of $4.96 and a blended P/E multiple of around 30x.