Apple releases limited-edition Billie Eilish-themed gift card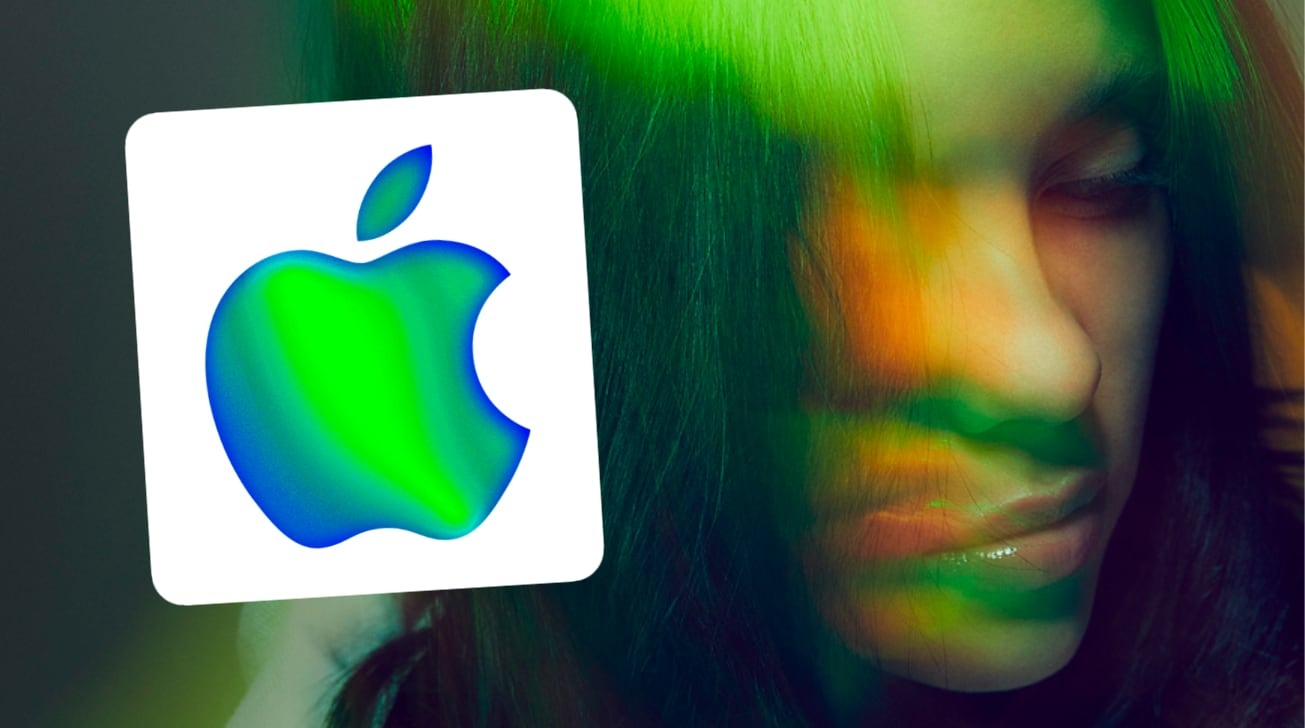 Coinciding with the release of the Apple TV+ documentary "Billie Eilish: The World's a Little Blurry," Apple is offering a limited-edition version of its gift card themed to represent the musical artist.
The Billie Eilish Limited Edition Apple Gift Card is listed in the online Apple Store alongside Apple's other designs. The new option is both the top listing and the default for the page, and is one of nine designs users can choose from.
The Billie Eilish-themed Apple logo is green on a blue background, with gradients on each of the sides to give a form of glowing effect. The logo matches the aesthetic of the documentary's promotional images, as well as Eilish's signature green hair coloring.
Other than the logo, the gift card spotted by 9to5Mac functions the same as all the other options, including the ability to personalize it and to vary the value. It can be sent as either an email or as a physical gift card, with the latter including a collectible sticker.
The page draws attention to the logo's limited-edition nature, though doesn't state how long it will be available to purchase. Further down the page, a graphic explains it is to "celebrate the launch of the new film."
Starting from $25, the Apple Gift Card was updated in July 2020 to unify the company's various gift cards into one solitary offering. It can be used toward buying hardware from the Apple Store itself, as well as for App Store purchases and towards the company's other services.
Released on February 26 via Apple TV+, "Billie Eilish: the World's a Little Blurry" gives a glimpse into the life of the Grammy Award-winning musician. This includes the early years of her career, her struggles with depression and Tourette's Syndrome, and her numerous successes.