Demand for 'iPhone 13' could be boosted by iPhone 12 'supercycle'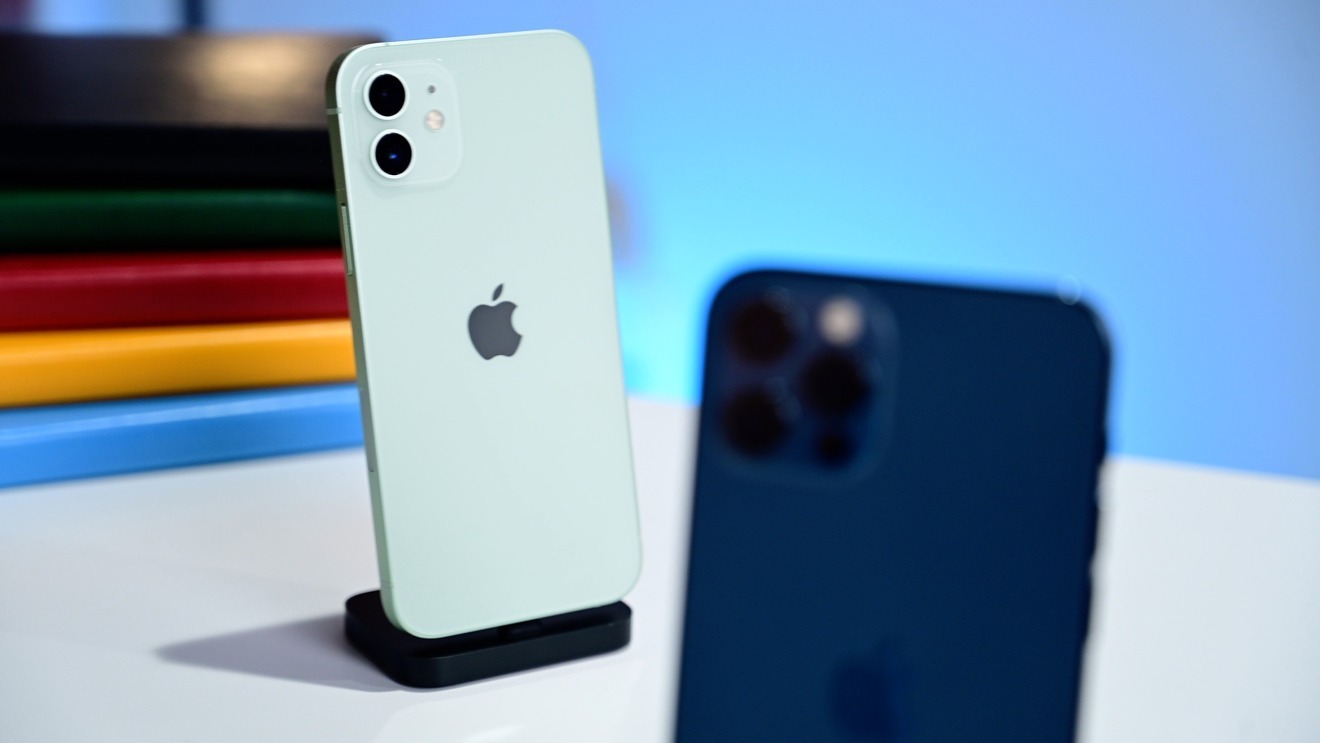 Apple's production of the iPhone 12 generation is continuing strong, a supply chain report from Wedbush claims, with Apple likely to continue enjoying the "supercycle" through to the "iPhone 13."
Apple's typical production cycle usually starts with high order levels before reducing in the spring following the lucrative holiday shopping season. In a note to investors seen by AppleInsider, the usual production dip seems to be smaller than expected.
Following the Chinese New Year, supply chain checks indicate that Apple is remaining bullish on its production, write analysts Daniel Ives and Strecker Backe. Rather than any major changes to expected reductions in production, there are only a few "tweaks to near-term builds."
For the March quarter, it is reckoned Apple will build between 56 million and 62 million iPhone units. Previous checks of the supply chain suggested a range of between 60 million to 70 million.
The June quarter's initial builds are also thought to be unchanged, forecast to be in the "mid 40 million range."
"We have not seen a robust launch trend such as this in a number of years for Apple," the analysts offer. "The only iPhone trajectory similar would be the iPhone 6 in 2014 based on our analysis."
Though Wall Street is anticipating roughly 220 million iPhone units to be produced throughout 2021, Wedbush still believes Apple could do more. Based on the current trajectory and a bull case, Apple still has the potential to sell "north of 240 million units," or even an "eye-popping" 250 million.
This sentiment was raised on February 21 in a previous Wedbush investor note, which hinted at the "robust strength" of demand.
Wedbush isn't the only firm to believe Apple is enjoying a very strong iPhone cycle. A February 25 note from JP Morgan adjusted its iPhone shipment estimates for 2021 from 236 million to 230 million, which still represents a 13% volume increase from 2020.
As part of the report, the analysts also received their first reads for probable builds of the "iPhone 13," due this fall. Initial supply chain builds for the group are expected to be around 100 million, up from the 80 million reads seen at the same time last year for the iPhone 12.
In theory, this would represent a year-on-year increase in production of 25%. In reality, the figure could certainly change, though it does indicate something to the analysts.
"We believe this speaks to an increased confidence with Cook & Co. that this 5G driven product cycle will extend well into 2022," the note states. It also mentions how Apple could benefit from a "post-vaccine consumer reopening environment," with customers able to shop and spend more freely as efforts to immunize populations from COVID-19 continue.
In terms of what to expect, the "iPhone 13" is reckoned to benefit from a 1TB storage option, increasing the current maximum of 512GB. Other enhancements are also touted, such as LiDAR across all models.
Wedbush has a 12-month price target for Apple of $175, and rates the company as "Outperform."