iPhone 12 demand could help Apple reach $3T valuation by end of 2021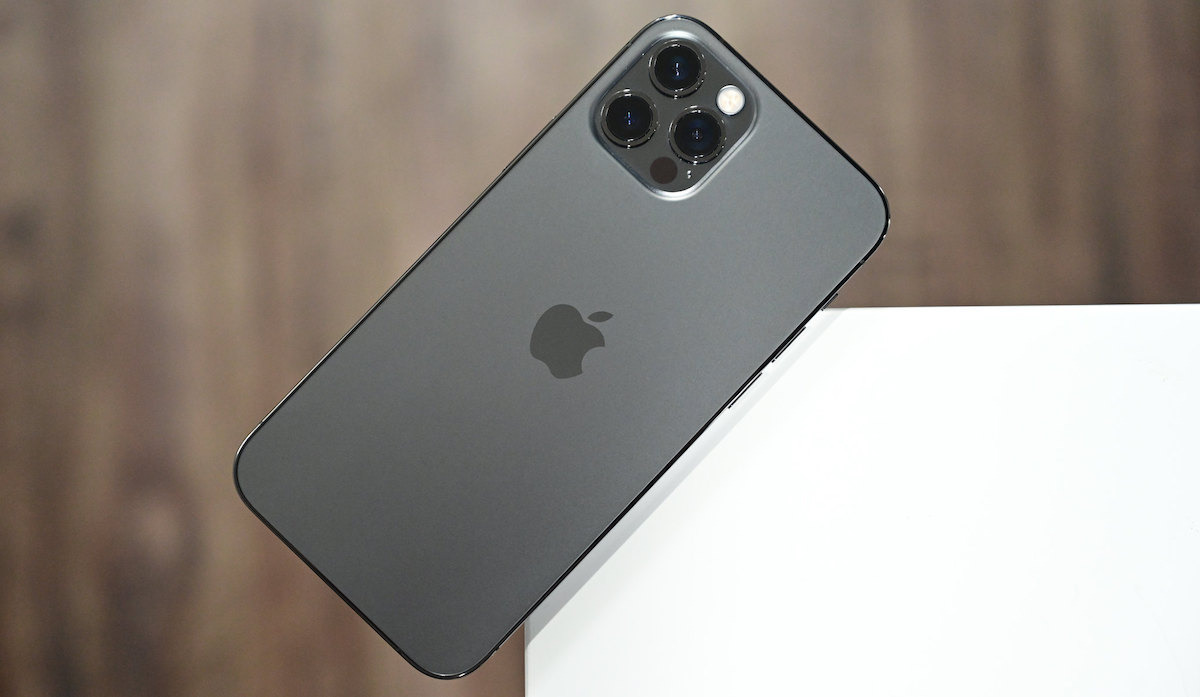 The high popularity and sales of the iPhone 12 will continue throughout 2021, according to analysis by Wedbush, a factor that could give Apple a market capitalization in excess of $3 trillion by the end of the year.
The iPhone 12 is in the midst of what analysts would refer to as a "supercycle," with Apple enjoying high sales of its latest smartphones. In a note to investors seen by AppleInsider, Wedbush thinks Apple will do better this year than what it believes Wall Street is anticipating.
Wedbush analysts Daviel Ives and Strecker Backe reckon "based on the current trajectory and in a bull case," Apple might sell "north of 240 million units," with a possibility of hitting an "eye-popping" 250 million. Not only is this higher than the 220 million Wall Street reckons will be reached, but it will also beat Apple's previous sales record of 231 million units sold in 2015.
The favorable outlook is in part due to the analysts' Asia supply chain checks, which report "robust strength" in demand. Furthermore, with 350 million iPhones estimated to be prime for an upgrade, this could result in an "unprecedented upgrade cycle" for Apple.
Benefiting Apple further is a belief of an upward shift in the average selling price for iPhones, with the iPhone 12 Pro believed to be the predominant model sold around the world.
Chinese sales will be a "linchpin" for Apple's supercycle, with the territory estimated to be the potential source of 20% of iPhone upgrades over 2021. "We are seeing considerable strength from the China region thus far with positive trends heading into the rest of 2021," writes Wedbush.
During January's analyst conference call following Apple's financial results, Apple CEO Tim Cook warned the record-breaking $21 billion in earnings from China was "more than an iPhone story." While it suggested other factors were also at play, Cook also admitted Apple saw the most number of upgraders from the major market in a quarter.
While Services has been the main story surrounding Apple's finances in the last nine months, Wedbush still considers the iPhone install base upgrades to be "the hearts and lungs of the Apple growth story."
This could ultimately help Apple grow its value across the year, with the analysts stating "we believe Apple will hit $3 trillion in market cap by year-end." This is an opinion shared by Loup Ventures in its favorable view of the iPhone producer.
As part of the same note, Wedbush weighs in on the "Apple Car" rumors, claiming it to be "the right strategic move at the right time for Apple." As a matter of "when not if" Apple will release an electric vehicle, it is reckoned there is a greater than 85% chance that Apple will announce some form of partnership or collaboration in the next three to six months.
Citing aggressive electric vehicle moves by GM and Ford since the start of 2021 and a "Biden-driven green tidal wave on the horizon," these are thought to be signs it is the right time for Apple to dive into electric vehicles.
Based on an electric vehicle market worth $5 trillion or more over the next decade, Wedbush thinks Apple could benefit greatly with the introduction of its own vehicle. If Apple secured between 5% and 10% of that market, the "Apple Car" could become another growth pillar for the company, adding $30 or more to its sum-of-the-parts valuation.
Wedbush maintains its price target of $175 for Apple and its "Outperform" rating.