'Boys State' deleted scene released during Oscar nomination period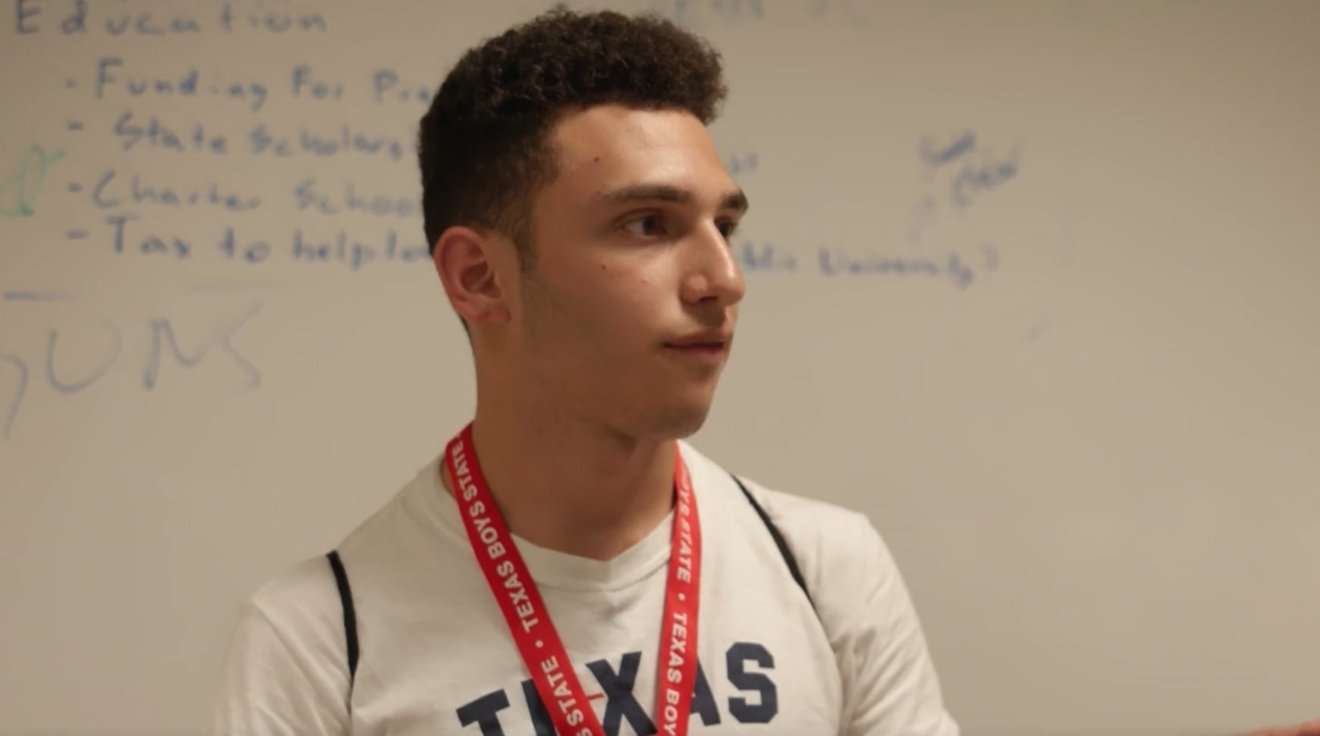 A deleted scene from the Apple TV+ film "Boy's State" has been released, in what could be a bid to secure an Oscar nomination for the documentary.
Released in August 2020, the critically-acclaimed Apple TV+ film follows a number of high school boys participating in Texas' annual Boys State event. An exercise in teaching politics, the week-long event has students creating parties and platforms, then holding an election for a governor of the fictional state.
In the minute-long deleted scene, released by Apple and published by Deadline, one of the subjects of the film is shown coaching his fellow participants ahead of the electoral contests.
Feinstein, the focal point of the scene, tells others in his group to temper their policy proposals. "Edgy policies" relating to taboo subjects were said to be tempting to the male group, but Feinstein urged for common sense to prevail.
"Please have the common sense not to go that radical on anything," he states, before citing how the event previously had bad press due to previous sexist and racist policies being proposed.
It is suggested the timing of the footage's release could be an attempt by Apple to draw attention to the film, as it occurs during the nomination voting period for the Oscars.
Apple and A24 acquired the rights for $10 million for the Sundance U.S. Documentary Competition Grand Jury Prize winner in January 2020. The documentary was directed and produced by Jesse Moss and Amanda McBaine, and was also produced by Concordia Studio.