Sonos Roam made official with auto tuning, audio handoff, and more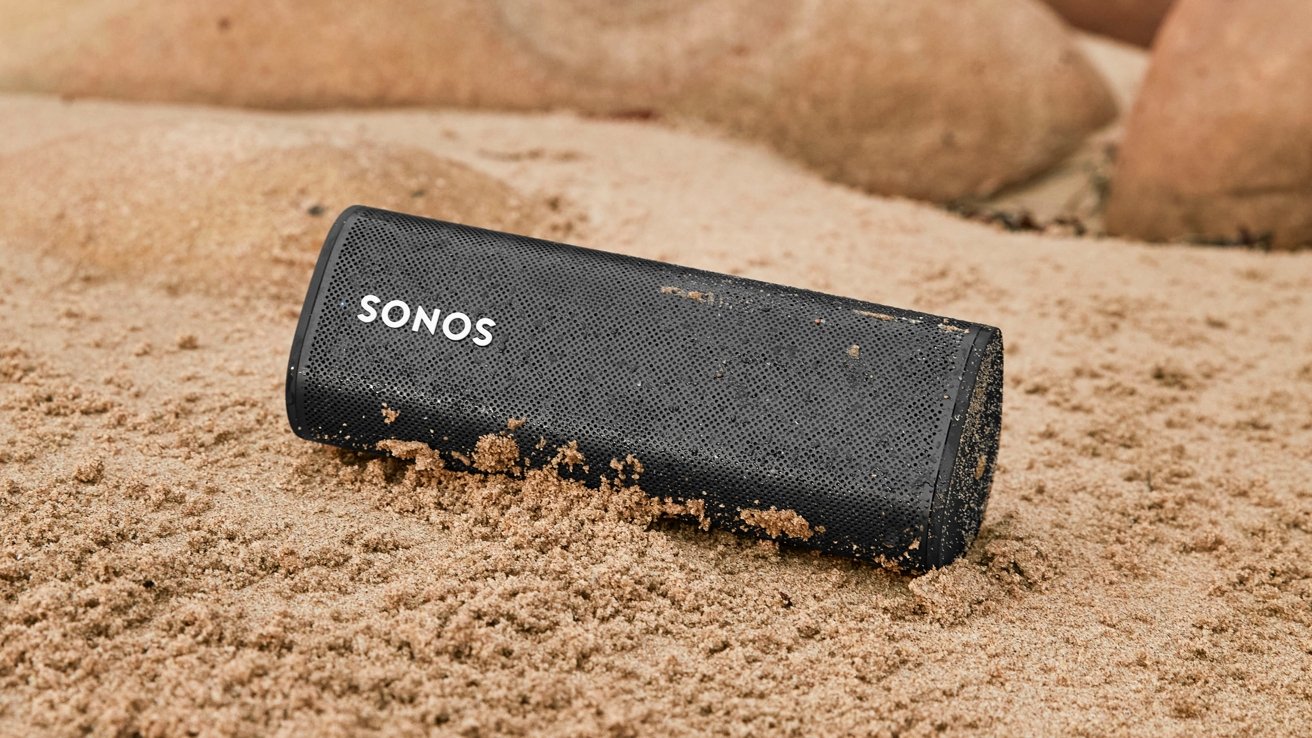 After being leaked in exhaustive detail, Sonos has made its new portable speaker official. The Sonos Roam is the company's second portable speaker with both Bluetooth and Wi-Fi connectivity.
Very little was still unknown about the Sonos Roam prior to its unveiling, but existing details were confirmed in an early briefing by Sonos.
The Sonos Roam is just over six inches tall and weighs just under a pound. Specifically, 15 ounces. It has a design that very much looks like a Sonos speaker, coming in both black and white with the Sonos wordmark displayed proudly on the side. It has concave endcaps which are both protective during drops but also prevent you from inadvertently pressing the slightly-embossed control buttons situated there.
It charges over USB-C as well as Qi. Sonos does offer an optional $49 color-matched Qi charging dock that magnetically connects to the Roam for a more elegant solution that feels much like Apple's MagSafe. It has a ten-hour battery life and is able to stay in standby mode for up to ten days. When you go to wake it up, it is active in less than a second.
Fitting in at home is crucial for Sonos. When at home, it is able to play music wirelessly over Wi-Fi but can also use Bluetooth when Wi-Fi is unavailable, such as when you venture outside your home to take Roam with you on the go.
Sonos is relying on its new S2 platform that rolled out in 2020 which brings the signature multi-room support the company is known for. AirPlay 2 is supported as well bringing multi-room support for any other AirPlay 2-enabled speakers in the home. Two Sonos Roam can be paired in stereo.
Integrated microphones allow voice commands through either Amazon Alexa or Google Assistant. It will be available in both black as well white and will be IP67 water and dust-resistant. That resistance rating means it is able to stay submerged in three feet of water for up to 30 minutes without issue.
Several other features are being borrowed from other speakers in the Sonos lineup. Automatic TruePlay for example is on the Sonos Roam to constantly adjust the audio to best suit its placement. This environmental calibration was very impressive for the Sonos Move and we have high hopes for the Roam.
Automatic TruePlay is improving from its launch on the Move though. It now will work on Bluetooth as well as Wi-Fi. This update will be coming to the Move in the near future.
Roam's Sound Swap intelligently passes off audio to the nearest Sonos speaker. For example, users can bring the Roam in from outdoors and double-tap the play/pause button to jump the audio from the Roam to your indoor Sonos Five. This is an easy way to go from a small speaker to a larger setup without stopping the music.