AirPods Max expected to sell less than 1 million units in 2021, says analyst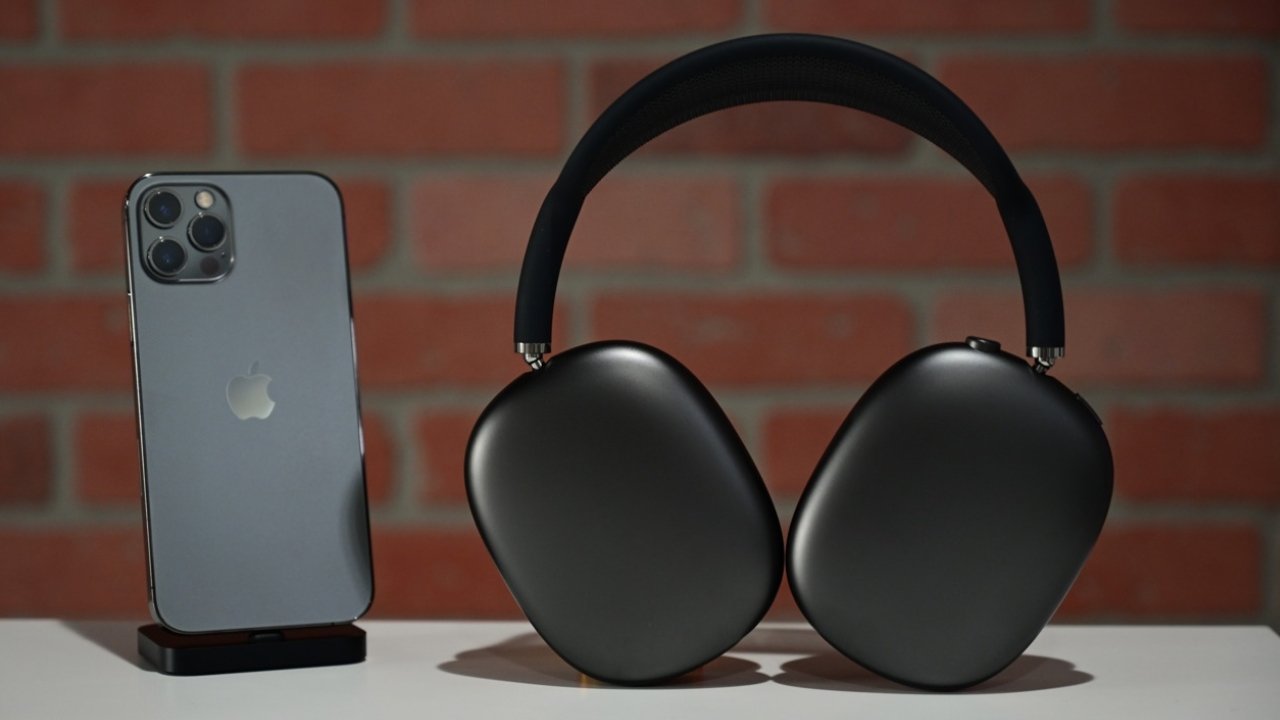 Analyst Ming-Chi Kuo says Apple has a "dilemma" over AirPods sales in 2021, which is not helped by how relatively few AirPods Max he predicts will be sold.
In an investment note seen by AppleInsider, analyst Ming-Chi Kuo has reported that "AirPods 3" will not enter mass production until Q3 2021. It's not clear whether Apple will discontinue the AirPods 2 on launch, however, as Kuo sees issues with Apple's overall AirPods range, including the newest AirPods Max.
"In terms of product mix, we predict that AirPods 2 shipments will decrease significantly to about 3 million units in 3Q21 (vs. 12 million units in 3Q20)," writes Kuo. "We believe that the product transition is the main reason for the AirPods 2 shipment decline. We think it is still difficult to determine whether AirPods 2 will end production after AirPods 3 goes into mass production."
"If AirPods 2 will go to end-of-life after AirPods 3's mass production," continues Kuo, "we estimate AirPods 3, AirPods Pro, AirPods 2, and AirPods Max will account for about 40%, 28%, 31%, and 1% of total shipments, respectively, in 2021."
"If AirPods 2 will continue production after mass production of AirPods 3," the note says, "we estimate AirPods 3, AirPods Pro, AirPods 2, and AirPods Max will account for about 32%, 28%, 39%, and 1% of total shipments in 2021, respectively."
Kuo describes the AirPods Max as being of "limited help" to the product line, predicting "an annual shipment of about 1 million units."
Regardless of whether Apple retains the AirPods 2 or not, Kuo expects the AirPods Max to account for at most 1% of all AirPods sales in 2021. And he sees the range overall as declining in the face of competition from lower-cost rivals.
"We believe that the decline in AirPods shipments is due to the lack of a solid ecosystem to protect shipments' growth when it is difficult to differentiate the hardware selling points from competitors' low-price products," he writes.
"The key to the initial success of AirPods is the ease of use of Bluetooth connectivity and the high quality offered by TWS [True Wireless]," says Kuo. "While AirPods are still ahead of the competition in these two features, the leading advantages are gradually offset by competitors' strategies to improve the user experience and lower the price."
"[Sales] results show that consumers are not very willing to spend more than $100 to buy the selling points of AirPods Pro," he continues. "We believe that if AirPods shipments want to grow again in the future, they need to have a strong ecosystem or redefine TWS users' behavior through hardware innovation (such as providing health management functions.)"
Apple has not announced future health enhancements to the AirPods range. However, multiple patents and patent applications suggest that it's an area the company is pursuing.