Intel to consumers: 'Go PC!' - Intel to Apple: 'Good God do we need your business!'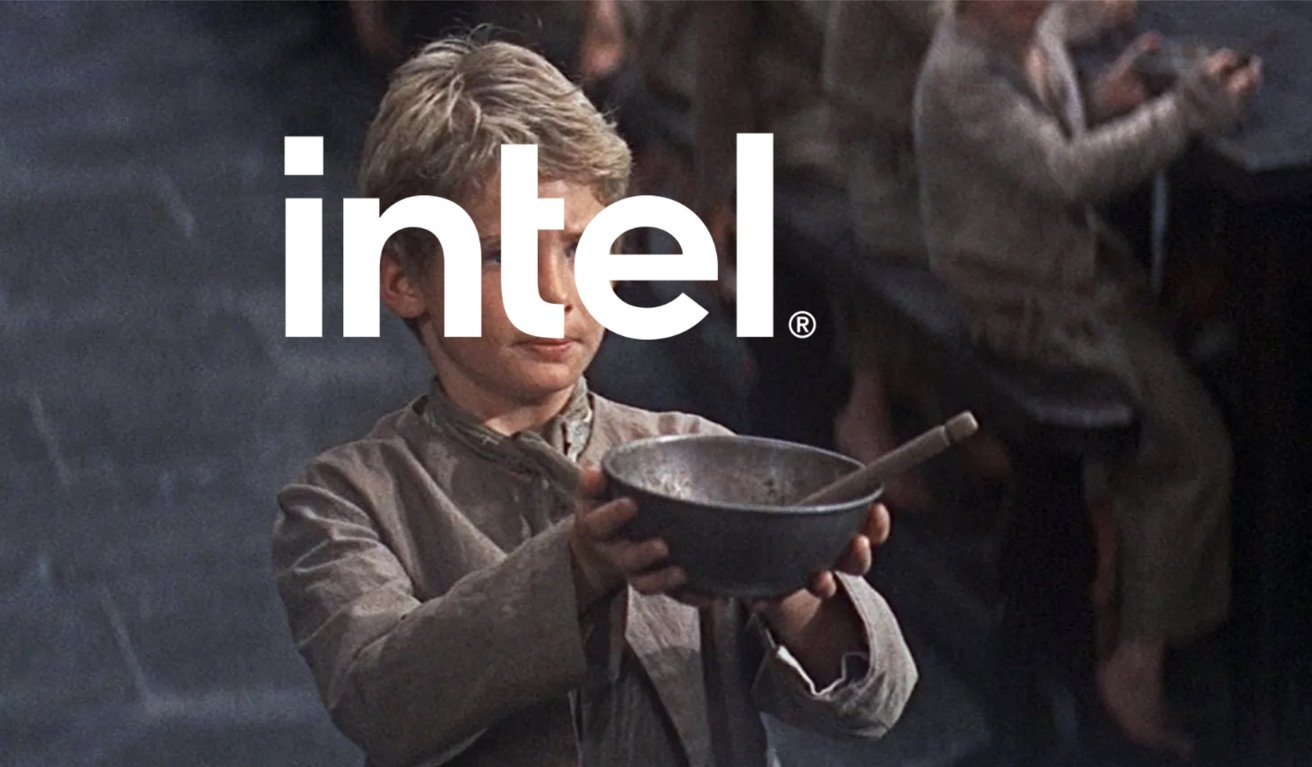 While Intel attempts to convince consumers that its processors are superior to the design of Apple Silicon, the chipmaker is also jockeying to build Apple's custom processors, leaving the company's CEO talking out of both sides of his mouth.
Intel's about-face came in an announcement on Tuesday when the Silicon Valley stalwart said it would invest some $20 billion to build a pair of chip fabs in Ocotillo, Arizona. Intel Foundry Services, Intel's new chip manufacturing arm, will produce ARM designs like those used in Apple's A-series processors found in the iPhone and iPad, as well as the M-series SoC found in the latest Macs.
Appearing on CNBC on Wednesday, Intel CEO Pat Gelsinger admitted that his company was unable to meet the needs of Apple, which is why it has decided to design its own processors and move away from Intel for its Mac lineup.
"Largely because we didn't meet their needs, they've gone a different direction for the M1 platform. We need to build better products," Gelsinger said. "But I've also said we want them to be a customer of foundry, because they depend heavily on TSMC today, they want a second foundry."
Apple currently relies on TSMC for its processor manufacturing, but previously worked with another competitor — Samsung — for a significant portion of its chips. Working with Intel again would not be unprecedented.
It is, however, awkward, considering Intel recently launched a poorly thought out ad campaign disparaging Macs as inferior to Windows PCs. Among the arguments Intel has attempted to make in its "Go PC" campaign is that USB-C and Thunderbolt dongles are inconvenient for consumers — even though Intel itself is a board member of the USB Implementation Forum, and the company created the Thunderbolt spec with the USB-C connector.
Apple remains a relatively niche player in the PC space, with the Mac commanding 15 percent or less of domestic computer sales. But now that both the Mac and iPad share a common architecture, as well as the iPhone, the loss of Apple's business is particularly painful for Intel as the PC industry as a whole begins an inevitable transition.
Apple's M1 chip, its first custom Mac processor, offers superior performance and less power draw than Intel's processors, meaning Apple can make laptops that are thinner, lighter, and more powerful, all while giving users longer battery life to boot. It's expected that Apple will debut more powerful custom processors this year, expanding its lineup of ARM-based Macs to high-end MacBook Pros, iMac desktops and more.
Microsoft's Surface hardware also runs on ARM chips instead of Intel, and Windows on ARM devices are growing in share. Following Apple's lead, the PC landscape is changing.
Intel remains a part of Apple's business for now, which Gelsinger noted on Wednesday, but the clock is ticking until all Intel CPUs are inevitably phased out of the Mac lineup. Given how much more capable Apple Silicon is than Intel's current offerings, it's reasonable to believe that the writing may also be on the wall for the legacy x86 architecture, which has powered Windows PCs for decades but seems to run too hot and consume too much power for the next generation of thin and powerful computers.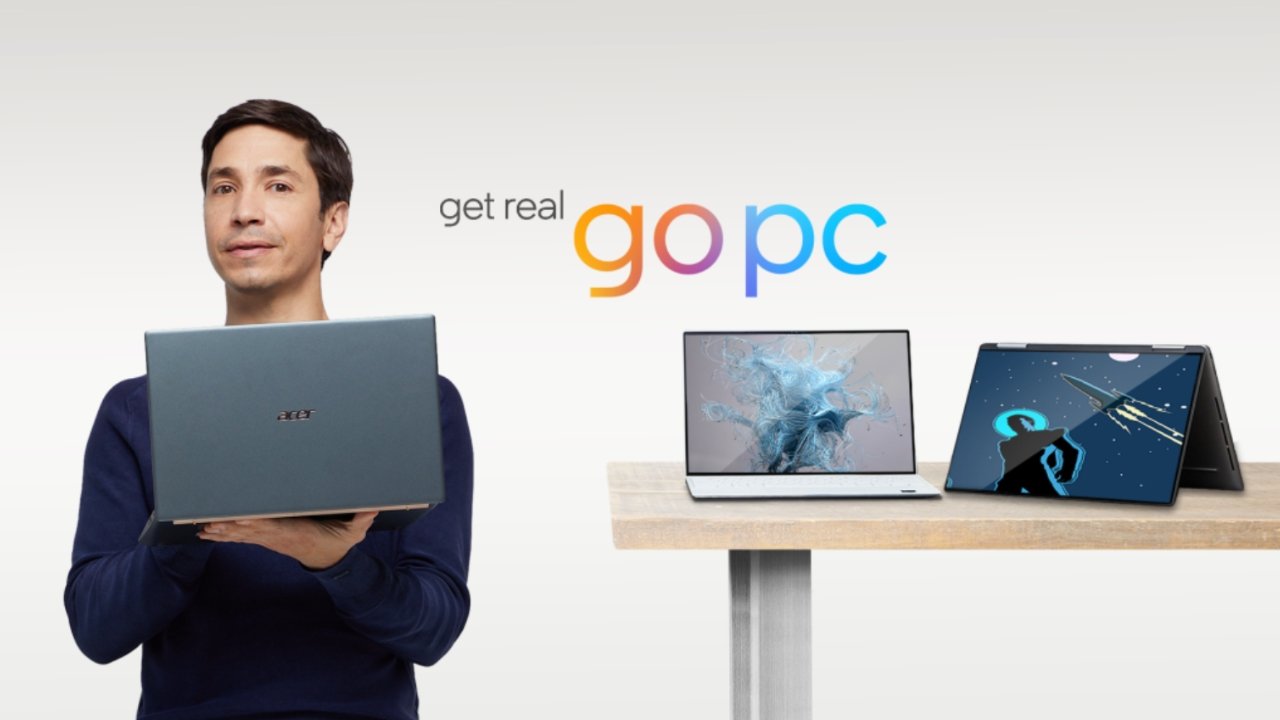 Intel's ARM foundry play may ultimately win Intel some of Apple's business, as the Mac maker looks to diversify its supply chain and reduce reliance on TSMC, particularly during an ongoing industrywide chip shortage. But its very public "Go PC" campaign could also hurt its chances of wooing Apple, particularly if its new foundry isn't up to snuff.
"Intel doesn't compete with Apple — the PC ecosystem competes with Apple," Gelsinger said to CNBC, attempting to distance his company from the Mac-versus-PC spat. Except Intel itself has bankrolled the "Go PC" ads starring former "Get a Mac" actor Justin Long.
That leaves Gelsinger talking out of both sides of his mouth — praising Apple in hopes of earning their business, but also disparaging the Mac maker as a competitor that doesn't offer as much variety as the vast Windows PC ecosystem.
Gelsinger and Intel are trying to have it both ways, which is a poor place to be when your company has already fallen behind. As cutthroat mob boss Michael Corleone says in "The Godfather:" "It's not personal — it's strictly business."