Amazon's best M1 MacBook Pro deals are still going strong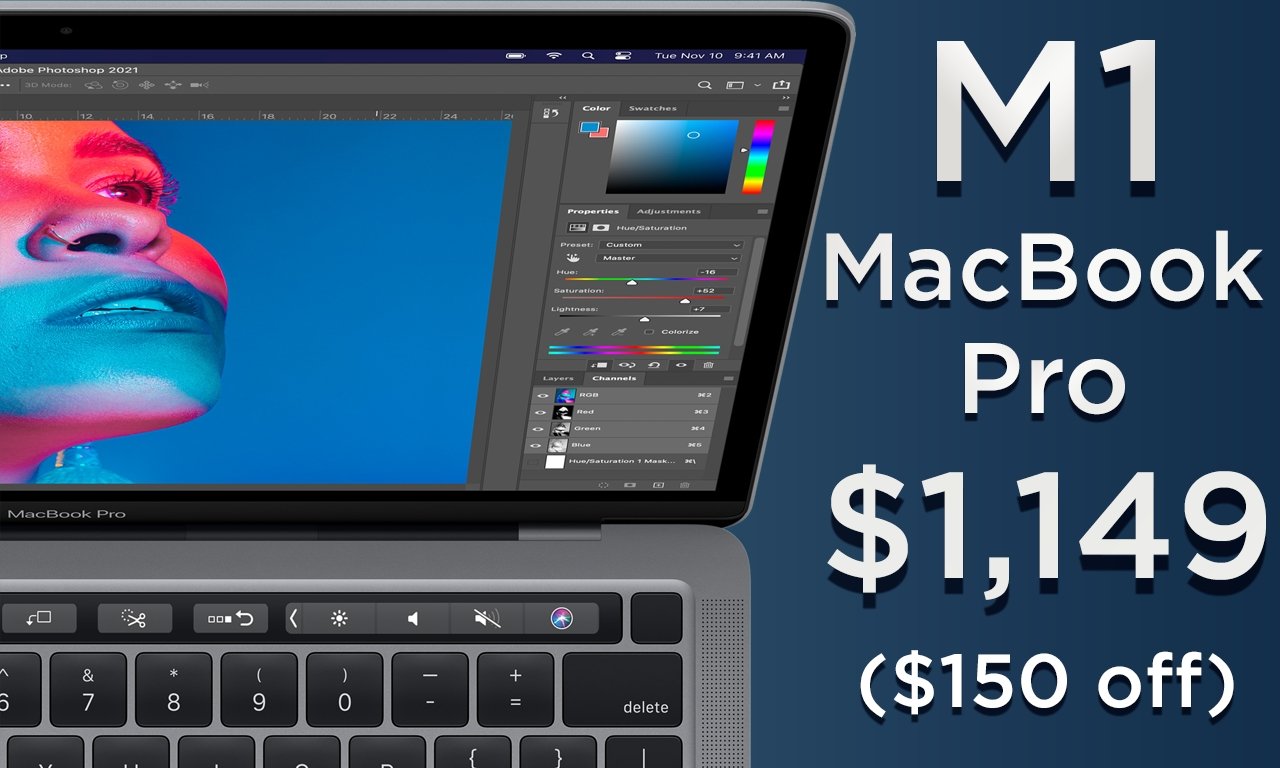 With multiple models now $150 off, Amazon's best M1 13-inch MacBook Pro deals deliver the lowest prices available this Monday.
Cheapest online M1 MacBook Pro prices
Month-end markdowns on MacBook Pros include a $150 price cut on M1 models, with the M1, 8GB, 256GB configuration on sale for $1,149.99 and the M1, 8GB, 512GB spec discounted to $1,349.99. The $150 off price cut is thanks to a $100 instant rebate combined with a $50 in-cart discount (look for a bonus savings message in green on the corresponding product page detailing the savings at checkout).
At press time, inventory is limited, but the 512GB spec is in stock. Units are on backorder for the $1,149 256GB model, so you'll want to secure your place in line today at the reduced price.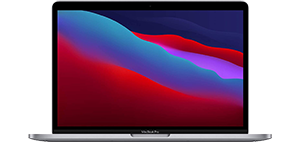 M1 MacBook Pro 13-inch (Apple Silicon)
---
Configurations
Discount
13" MacBook Pro (M1, 8GB, 256GB) Space Gray

$1,299.00

$1,209.00

Coupon

Price with $90 promo code APINSIDER. As always, if you have any issues, you can reach out to us at [email protected] and we'll try and help.

$1,233.00

$1,199.00

$1,199.00

$1,299.99

$1,199.00

$1,294.00
$100.00
13" MacBook Pro (M1, 8GB, 256GB) Silver

$1,299.00

$1,189.00

Coupon

Price with $110 promo code APINSIDER. As always, if you have any issues, you can reach out to us at [email protected] and we'll try and help.

$1,233.00

$1,199.00

$1,199.00

$1,299.99

$1,199.00

$1,294.00
$110.00
13" MacBook Pro (M1, 8GB, 512GB) Space Gray

$1,499.00

$1,400.00

Coupon

Price with $99 promo code APINSIDER. As always, if you have any issues, you can reach out to us at [email protected] and we'll try and help.

place order

$1,399.00

$1,399.00

$1,499.99

$1,499.00

$1,494.00
$100.00
13" MacBook Pro (M1, 8GB, 512GB) Silver

$1,499.00

$1,350.00

Coupon

Price with $99 promo code APINSIDER. As always, if you have any issues, you can reach out to us at [email protected] and we'll try and help.

place order

$1,399.00

$1,399.00

$1,499.99

$1,499.00

$1,494.00
$149.00
13" MacBook Pro (M1, 8GB, 1TB) Space Gray

$1,699.00

place order

Coupon

Price with $150 promo code APINSIDER. Plus, save $60 on AppleCare with the same coupon code. As always, if you have any issues, you can reach out to us at [email protected] and we'll try and help.

place order

n/a

$1,699.00

n/a

n/a

n/a
$150.00
13" MacBook Pro (M1, 8GB, 1TB) Silver

$1,699.00

place order

Coupon

Price with $150 promo code APINSIDER. Plus, save $60 on AppleCare with the same coupon code. As always, if you have any issues, you can reach out to us at [email protected] and we'll try and help.

place order

n/a

$1,699.00

n/a

n/a

n/a
$150.00
13" MacBook Pro (M1, 8GB, 2TB) Space Gray

$2,099.00

place order

Coupon

Price with $200 promo code APINSIDER. Plus, save $60 on AppleCare for the 13-inch MacBook Pro with the same coupon code. As always, if you have any issues, you can reach out to us at [email protected] and we'll try and help.

place order

n/a

place order

n/a

n/a

n/a
$200.00
13" MacBook Pro (M1, 8GB, 2TB) Silver

$2,099.00

place order

Coupon

Price with $200 promo code APINSIDER. Plus, save $60 on AppleCare for the 13-inch MacBook Pro with the same coupon code. As always, if you have any issues, you can reach out to us at [email protected] and we'll try and help.

place order

n/a

place order

n/a

n/a

n/a
$200.00
13" MacBook Pro (M1, 16GB, 256GB) Space Gray

$1,499.00

place order

Coupon

Price with $110 promo code APINSIDER. As always, if you have any issues, you can reach out to us at [email protected] and we'll try and help.

place order

n/a

$1,499.00

n/a

n/a

n/a
$110.00
13" MacBook Pro (M1, 16GB, 256GB) Silver

$1,499.00

place order

Coupon

Price with $120 promo code APINSIDER. As always, if you have any issues, you can reach out to us at [email protected] and we'll try and help.

place order

n/a

$1,499.00

n/a

n/a

n/a
$120.00
13" MacBook Pro (M1, 16GB, 512GB) Space Gray

$1,699.00

place order

Coupon

Price with $110 promo code APINSIDER. As always, if you have any issues, you can reach out to us at [email protected] and we'll try and help.

$1,599.00

n/a

$1,699.00

n/a

n/a

n/a
$110.00
13" MacBook Pro (M1, 16GB, 512GB) Silver

$1,699.00

$1,589.00

Coupon

Price with $110 promo code APINSIDER. As always, if you have any issues, you can reach out to us at [email protected] and we'll try and help.

$1,612.00

n/a

$1,699.00

n/a

n/a

n/a
$110.00
13" MacBook Pro (M1, 16GB, 1TB) Space Gray

$1,899.00

$1,749.00

Coupon

Price with $150 promo code APINSIDER. Plus, save $60 on AppleCare with the same coupon code. As always, if you have any issues, you can reach out to us at [email protected] and we'll try and help.

place order

n/a

$1,899.00

n/a

n/a

n/a
$150.00
13" MacBook Pro (M1, 16GB, 1TB) Silver

$1,899.00

$1,789.00

Coupon

Price with $110 promo code APINSIDER. As always, if you have any issues, you can reach out to us at [email protected] and we'll try and help.

place order

n/a

$1,899.00

n/a

n/a

n/a
$110.00
13" MacBook Pro (M1, 16GB, 2TB) Space Gray

$2,299.00

$2,149.00

Coupon

Price with $150 promo code APINSIDER. Plus, save $60 on AppleCare with the same coupon code. As always, if you have any issues, you can reach out to us at [email protected] and we'll try and help.

place order

n/a

$2,299.00

n/a

n/a

n/a
$150.00
13" MacBook Pro (M1, 16GB, 2TB) Silver

$2,299.00

place order

Coupon

Price with $200 promo code APINSIDER. Plus, save $60 on AppleCare for the 13-inch MacBook Pro with the same coupon code. As always, if you have any issues, you can reach out to us at [email protected] and we'll try and help.

place order

n/a

$2,299.00

n/a

n/a

n/a
$200.00
Additional Apple deals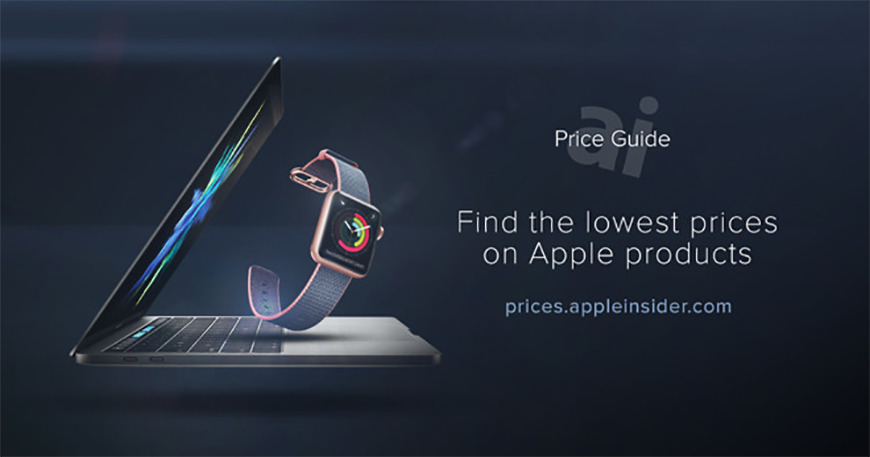 AppleInsider and Apple Authorized Resellers are also running additional exclusive discounts on other Apple hardware that will not only deliver the lowest prices on many of the items, but also throw in bonus savings on AppleCare, accessories and more. Here are a few of the top offers: