Belkin launches full line of magnetic accessories for iPhone 12 line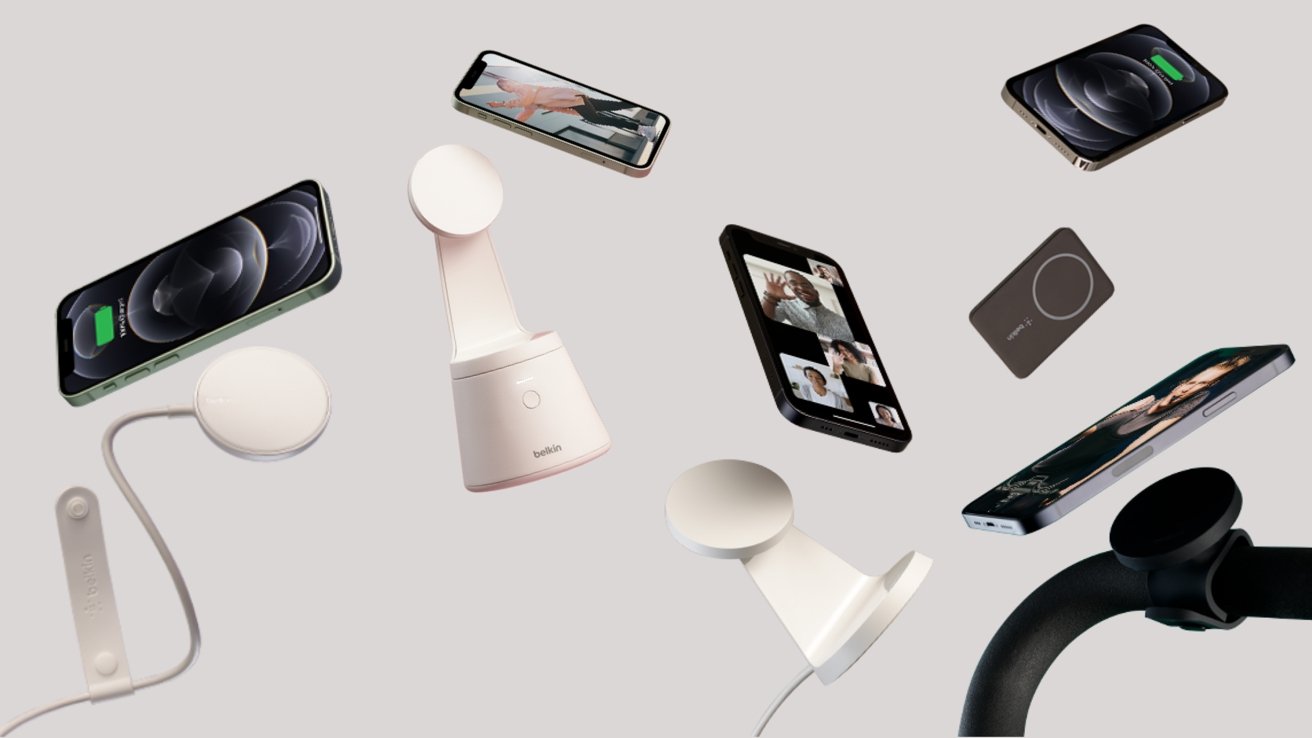 On Tuesday, Belkin launched a wide array of new magnetic accessories designed for iPhone 12 users including various stands, mounts, and batteries.
The new lineup includes a magnetic fitness mount that can connect to the bars of a spinning bike or other exercise equipment, a small magnetic battery pack, a larger magnetic battery pack, a magnetic portable wireless charger, a simple 7.5W wireless charging stand, and a face tracking magnetic phone mount.
Perhaps most unique of the bunch is the Face Tracking Magnetic Phone mount. This allows you to connect your iPhone 12 atop a motorized base. An accompanying app follows your face as you record video which can then be shared directly to your social media. It will run $64.99 when available.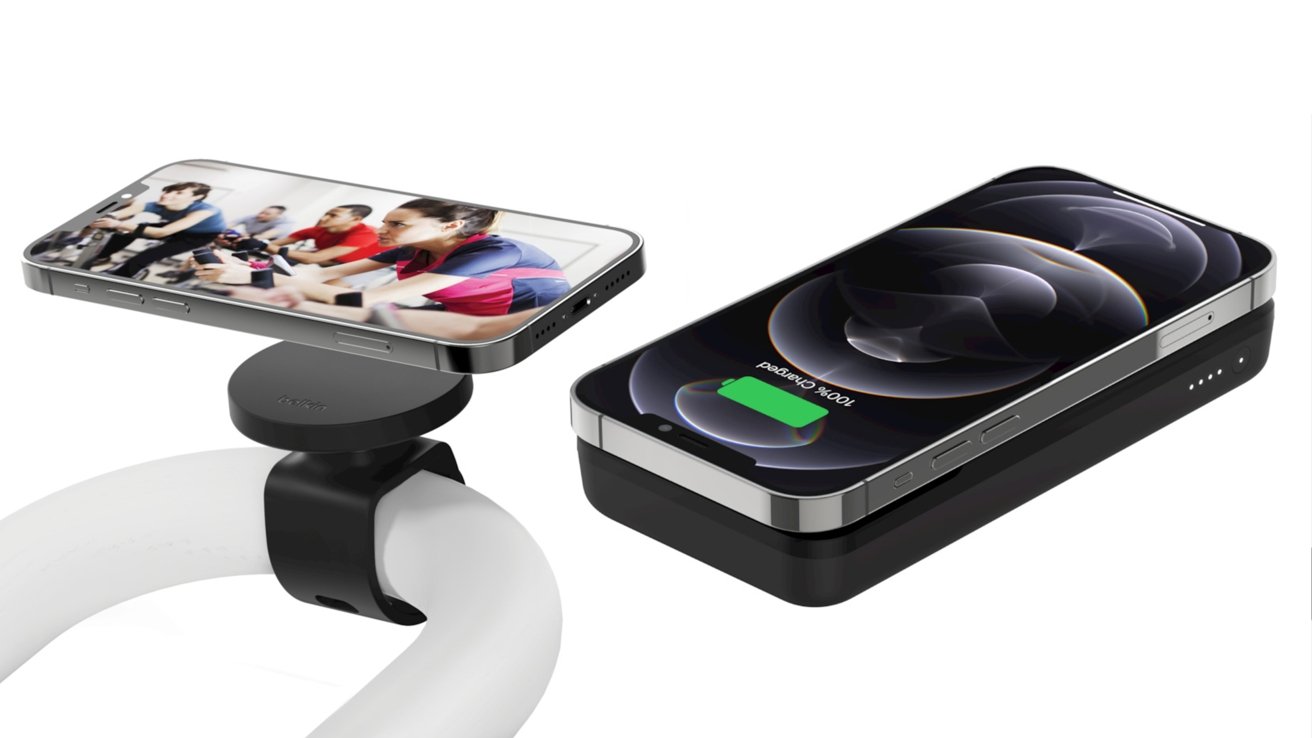 Belkin's larger 10,000mAh magnetic battery pack will cost $69.99, the Fitness Mount will cost $34.99, and the Magnetic Wireless Charger Stand will cost $34.99. None are available quite yet.
While all of these devices magnetically connect to the back of any iPhone 12 model, none are official MagSafe chargers or mounts, unlike Belkin's other Apple-certified devices. Belkin's official MagSafe devices include the Car Vent Mount Pro and 2-in-1 and 3-in-1 BoostCharge Pro stands.