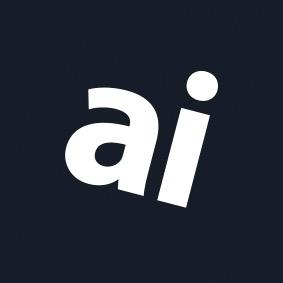 Why you can trust AppleInsider
Wave for Work review: an ideal smart ring for presenters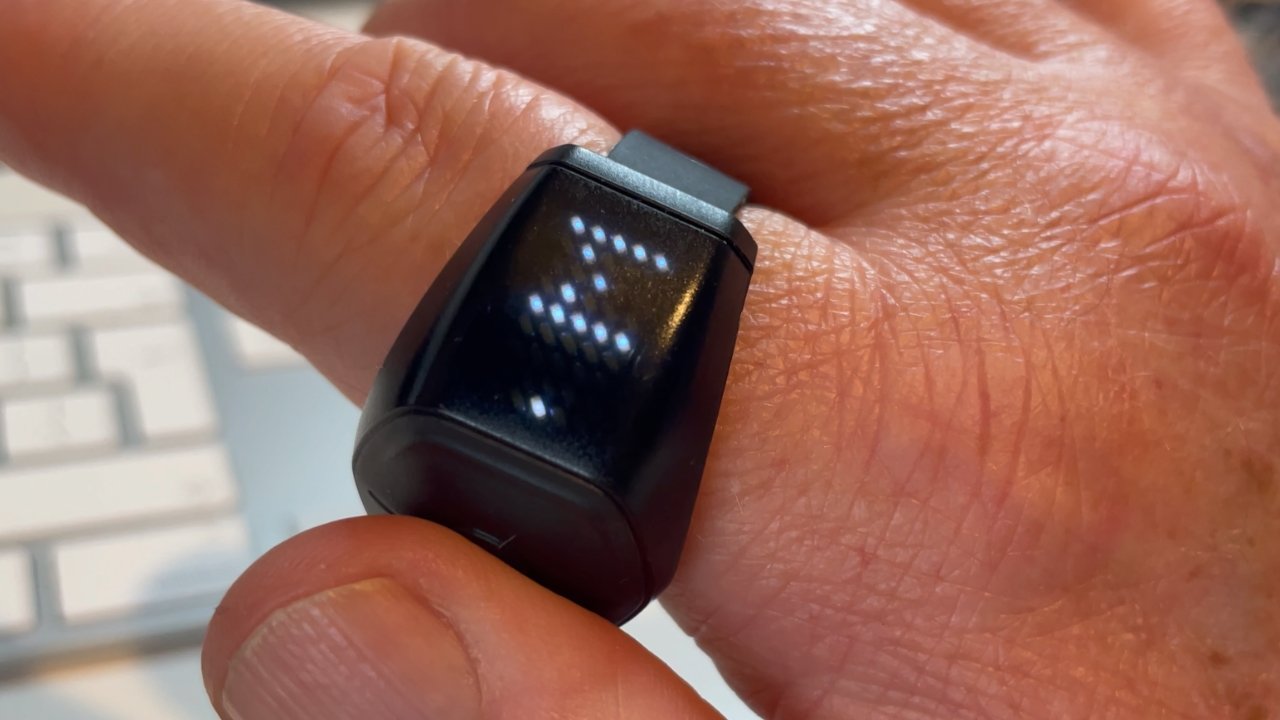 Genki Wave for Work
3.5 / 5
---
Genki's Wave for Work smart ring is really just a Bluetooth remote control, but the way it's done means that it is particularly good for people making Keynote presentations from their Mac.
Right now, if you need to stride around a room as you make a presentation, the best thing you can have is a Keynote remote control, and the worst is your iPhone. The iPhone seems great because you've already got it, because it already controls Keynote if you want it to, and because you're never going to forget to bring it.
However, if you've ever moved through slides using your iPhone, you've also seen people assuming you're texting. It's a little hard to persuade people to pay attention when you look like you're hunting for an emoji in an iMessage.
There are, then, proper clicker-like remote controls and they are what Apple uses in all of its presentations. Apple presenters, though, are never holding some product at the same time as clicking through slides.
What Genki's Wave for Work does is let you control your Keynote slides with a tap of your thumb against a button on this smart ring. It does more, including a gesture, but that's instantly an appealing use case.
It means you can point at the slide and have it change. As long as you are within 30 meters of your Mac, you can just gesticulate as much as you like. And if you want a slide to change unobtrusively, to move on to a new point without interrupting an audience member talking, the merest tap of your thumb does that.
Operation and setup
Wave for Work consists of a ring with three buttons on it. It's a ring in the sense that it goes on your finger, but it's not a closed loop so there's no issue over finding the right size.
Rather, it's a quite small head that holds the buttons in what feels like rubber. The shank, or band, is a two-part one that overlaps and sticks with a Velcro-like feel.
You won't wear this ring all the time. It's too big to be forgotten about as you wear it, and while the buttons feel rugged as you press them, the overall construction seems a bit plasticky.
Nonetheless, the buttons are clear to the touch. Genki recommends that you wear the ring on your index finger and with the head pointing to the side, instead of straight up like a regular jewel. That puts each button within easy reach of your thumb.
What those buttons do when you press them is up to you. Or rather, it is when you've connected it to your Mac. Wave for Work is designed for computers, so Macs and PCs, rather than iOS, and it connects over Bluetooth.
It comes with an app which works well, but which took some minutes to recognize that the Wave ring was nearby. That could just be regular Bluetooth issues. It quickly spotted all keyboards and trackpads, however.
Once listed in the app and then selected, you can either use its default setup or start configuring the buttons yourself.
Present configurations
Wave for Work comes with three preset configurations, and a custom one. The presets are for video calls, presentations, and music.
To swap between these, or the custom one, you press and hold on either the top or bottom button. It cycles between the modes and you can see in the Wave for Work app which is currently selected.
There is an LED display on the Wave for Work ring. However, it flashes too quickly. It will show when you've changed modes, and it will show what action you've just triggered, but you have to be looking at the ring at precisely the right moment. You can't press the button and then sneak a glance afterwards
It is a way of seeing which action you've just triggered, though, and each action is customizable. You may not need to change any of them, though, as the defaults are well-chosen.
For instance, if you're on a Zoom, or Teams, video call, the top button triggers Raise Hand. Then the middle button is the always-handy Mute that everyone should have on these calls. And the lower button is Push to Talk, so effectively un-muting.
You can, though, change any of this. Each button is a toggle, so for instance you could have one set to turn your camera on and off as you need.
In Presentations, the default actions for the buttons are the obvious Start Slideshow, Next Slide, and Previous Slide. In AppleInsider testing, Keynote would not respond to the Start Slideshow, but once you began it manually, the Next and Previous Slide buttons worked perfectly.
Music, by default, is set to Play/Pause, plus Previous Song and Next Song.
It's in this Music section, though, that you get the most benefit from how Wave for Work includes a gesture. This takes some getting used to, but with the ring on your finger, pressing the center button while making a rolling, gently rocking gesture can be set to raise or lower the volume.
Making your own configuration
By holding the top or lower button and cycling through the presets — or by selecting it in the Mac app — you have a section where each button is waiting to be configured. Really what's happening is that you are setting a Mac keystroke to be performed for you by the button.
So any action you can take with a keystroke, you can set the Wave for Work ring to do. Command-A for Select All could be one button, for instance, and then Command-C for copy could be another.
We weren't able to make Wave for Work mimic all such possible keystrokes, though. It would be handy to press the ring to, for instance, switch applications. But as soon as you enter configure mode and press Command-Tab, you switch out of Wave and into whatever previous application you were using.
Wave for Work in use
No question, this is very good for presentations. For video calls and playing music when you're at your Mac, the ring feels big enough to be a little cumbersome. It certainly works, and it does mean you aren't forever being seen to be hunting for the mute button on Zoom for instance.
For music, it's got to be simpler to tap a keystroke since you're already at your Mac. Curiously, though, this Wave for Work follows a similar Genki smart ring that was made specifically for musicians.
That, though, is intended to work with instruments and digital audio workstations. So its controls are a little finer than just turning the volume up or down. Plus that version also works with iOS.
Should you buy Wave for Work
Ultimately, the Genki Instruments Wave for Work will retail for $149, but it is launching initially at $99. It's a little too bulky to comfortably wear at your desk while typing, and that limits its intended use for music control and video conferences. But the ability to control a presentation while walking free of the Mac is very appealing.
Pros
Excellent for presenters
Easy to use without looking
Simple to configure
Cons
First pairing takes time
Big enough that you won't wear it all the time
Doesn't work with iOS
On-ring display is too quick
Rating 3.5 out of 5
Where to buy