'Ted Lasso' pep talk will open SAG Awards on April 4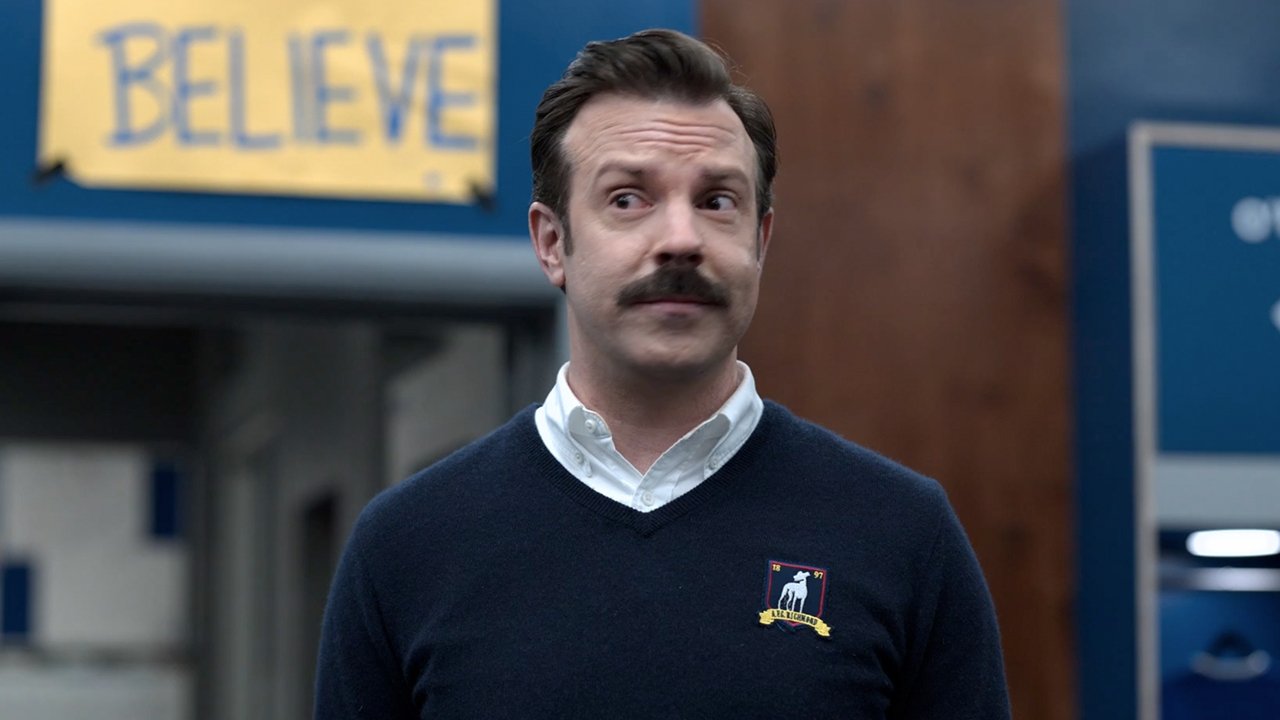 A new teaser video shows Apple TV+'s Ted Lasso breaking the fourth wall as he gives a pep talk following the show's SAG Award nomination.
The video, which is only 28 seconds long, serves as a teaser for what is to come. It showcases the series' eponymous main character, Ted Lasso, as he heads into a locker room to talk to his team.
"We've got a big night ahead of us," Coach Lasso says to his team. "The SAG awards, and we are nominated for Outstanding Performance by an Ensemble in a Comedy Series. How about that?"
"I'm gonna shoot you straight," he continues. "Our competition tonight is tougher than ice-cold beef jerky."
The full video, which Entertainment Weekly notes is two minutes long and "laugh-out-loud" funny, will open the SAG ceremony on April 4.
The series will be pitted against others, including "Dead To Me," "The Flight Attendant," "Schitt's Creek," and "The Great."
The 27th annual Sag Awards will air on Sunday, April 4 at 9:00 pm eastern, 6:00 pm pacific on TNT and TBS.
"Ted Lasso" has been racking up both nominations and awards, winning both Best Comedy and Best New Series from the Writers' Guild of America.
The sports comedy was renewed for a third season in October of last year, well before production was slated to start on its second season.