Retired leaker claims iMac with bigger screen is on the way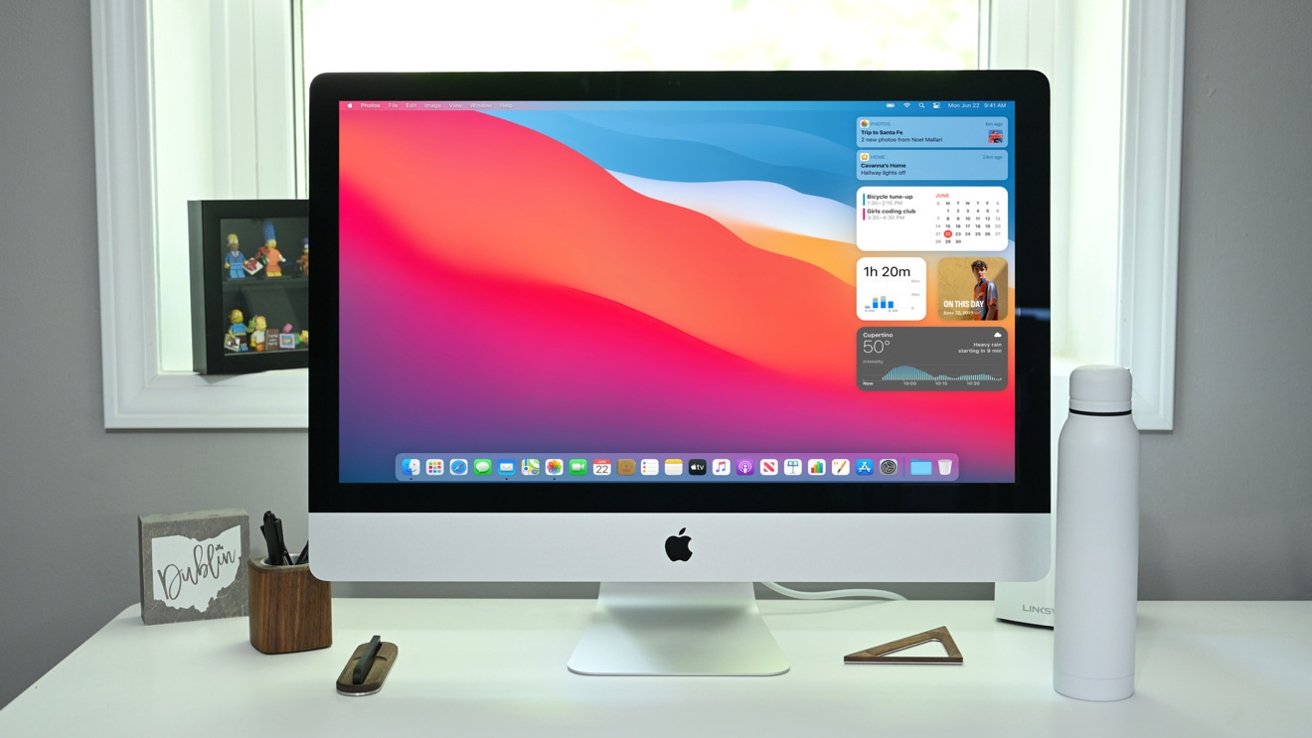 A refresh of the iMac line to include Apple Silicon could also bring with it a new display size, a prominent leaker predicts, with at least one model potentially having a larger screen than the existing 27-inch model.
Apple currently offers consumers the choice of two iMac sizes, with a smaller 21.5-inch model alongside a 27-inch version. If a tweet by serial leaker "Lovetodream" is true, the range could include a model with an even larger display.
Tweeted on Saturday, the leaker mused on the iMac screen in Chinese, stating the display "is really big and bigger than the biggest," as spotted by 9to5Mac and translated by Google. The tweet seems to suggest the new models will include at least one that will have a larger viewable area than the existing 27-inch model.
However, the leaker followed up with a tweet that put the claim into question, observing "I don't know why you guys like to over-interpret my words." The account also previously tweeted that they had retired from leaking.
Apple is thought to be working on a pair of redesigned iMac models sporting Apple Silicon chips. In January, a report claimed the models were codenamed J456 and J457, and borrowed design ideas from the Pro Display XDR by having slimmer bezels and no metal chin.
Earlier rumors have also put forward the idea of a 24-inch iMac model.
If Apple is to expand the display size, it will have to also increase the resolution so the iMac retains its Retina-level resolution. Since the 27-inch is a 5K panel, a larger screen may end up moving to a 6K resolution, which could end up pushing up the price of the model.