Android users can read an AirTag's 'Lost Mode' message via NFC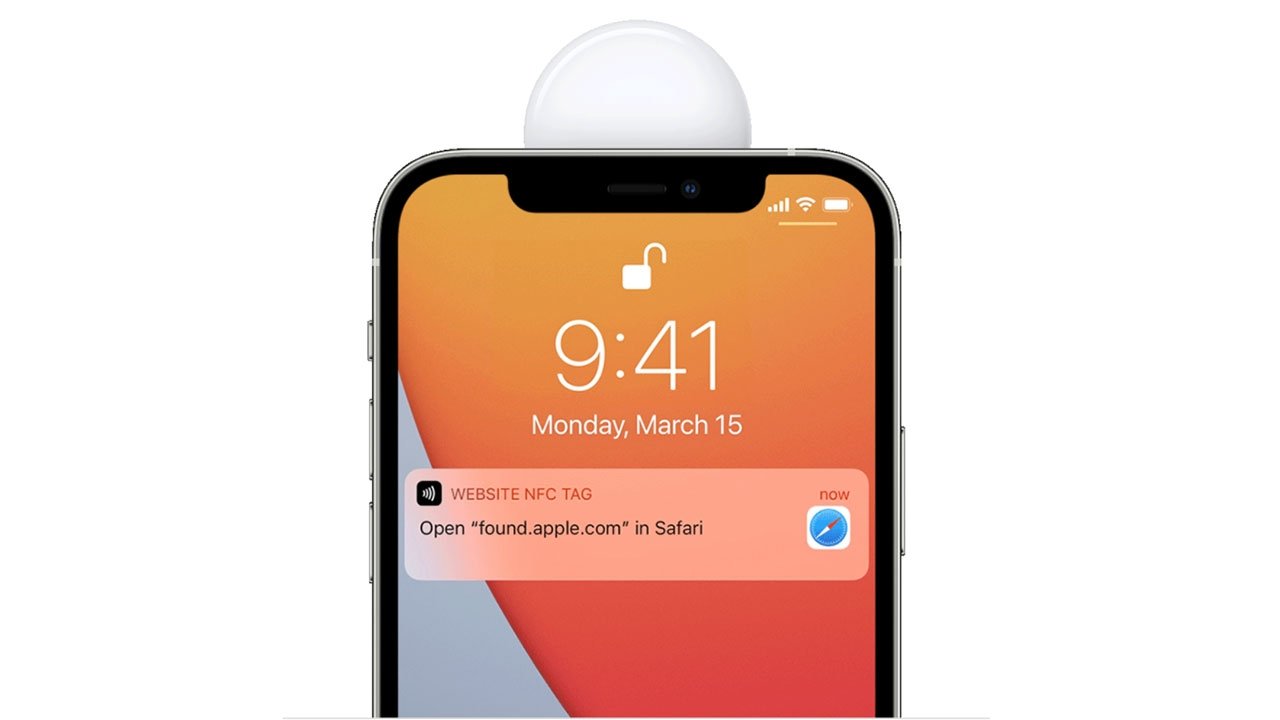 When AirTag is placed in Lost Mode, all NFC-capable devices — including those running Android — can read the locator's preprogrammed discovery message, a small but potentially important feature that could assist in the return of lost items.
The NFC functionality was somewhat glossed over during Tuesday's "Spring Loaded" event, but a new support document offers additional detail on the feature.
According to Apple, picking up and tapping the white portion of a lost AirTag to an NFC-capable device redirects to a webpage that can display an owner's phone number. Additional information like the AirTag's serial number is also offered.
AirTag users need to provide their contact information during the setup process and place the device in Lost Mode for the feature to work.
Apple in its support document points out that Android devices can also interact with an AirTag in Lost Mode.
"You can view a Lost Mode message on any NFC-capable smartphone, such as an iPhone or Android phone," Apple says.
It should come as no surprise that Apple included support for NFC, a widely adopted communications protocol, in the diminutive tracker. Beyond Android, a host of other common computing devices incorporate NFC support, greatly increasing AirTag's effectiveness.
AirTag's main mode of communication is an Ultra Wideband radio, deployed in Apple's U1 chip, that sends pulses for other U1-equipped hardware like iPhone. The tracker's precision finding feature is powered by UWB and currently exclusive to the iOS platform. It also utilizes Bluetooth for communicating with Apple devices, which subsequently send information about nearby AirTags and their associated location data to the Find My network.