Apple releases two new 'Behind the Mac' ads celebrating musicians and college students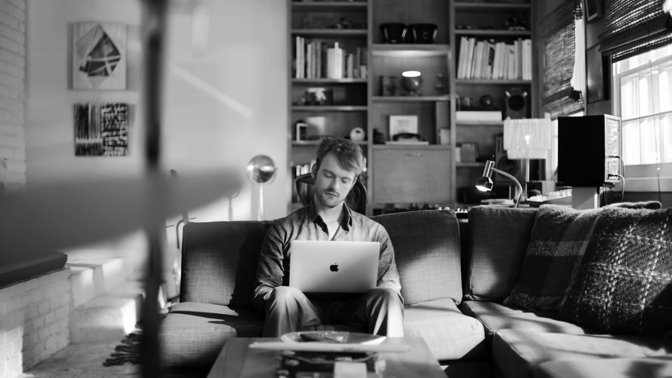 AppleInsider may earn an affiliate commission on purchases made through links on our site.
Two new ads have appeared on Apple's YouTube channel, showing how the Mac can slot into anyone's life, whether they're an established musician or a prospective college student.
The first ad, dubbed "Behind the Mac with FINNEAS," shows how Finneas O'Connell, the older brother of Billie Eilish, uses his Mac to create music.
"I'd just turned 14, I think, when I started using Logic," says O'Connell. "Nobody wanted to hear the music I was making. It was not good."
"But, I had the tools that I needed at that age to try to start learning," he continues. "The computer was, essentially, the last instrument I learned."
He praises devices like the Mac and software like Logic Pro for giving artists the tools needed to create music, rather than gatekeeping the process behind expensive production studios.
The second ad, "Behind the Mac: Headed for College," shows prospective college freshmen viewing their college acceptance letters on Macs.
The short, emotional video is designed to celebrate "college acceptance season and all those students starting their next chapter behind the Mac," according to the video's description.
The video is scored to Tom Misch's "Come Back."
In November, Apple aired "Behind the Mac — Greatness," which transitioned between photographs and video clips of Kendrick Lamar, Gloria Steinem, Billie Eilish, RuPaul, Tarana Burke, Spike Lee, Stephen Colbert, Takashi Murakami, and Saul Perlmutter. They are all seen using Mac — typically some ilk of MacBook — as they work on their respective projects.
The series first aired in 2018, with subsequent permutations focusing on celebrity use. A type of customer testimonial, the ads are expertly crafted to show, not tell, Mac's ability to augment, enhance and facilitate the creative process.