Apple touts flexibility of M1 chip ahead of 24-inch iMac release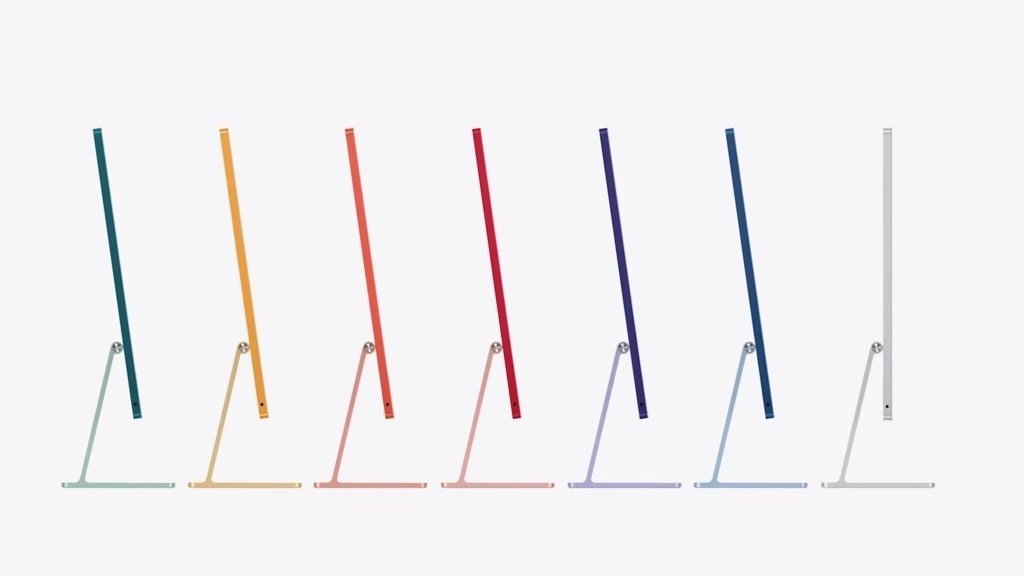 A pair of Apple marketing managers in an interview Thursday threw a spotlight on the company's M1 system-on-chip design, noting the silicon now powers a range of mobile and desktop devices.
Ahead of an expected May 21 release of the redesigned, M1-powered 24-inch iMac, Apple's product marketing manager Stephen Tonna and Mac product marketing manager Laura Metz spoke with CNN about the virtues of deploying a single processor across multiple platforms.
Metz said it is "awesome to have a range of devices that do meet your needs, whether you know you need to be moving around and you want this portable device or you need something in a small compact space or this wonderful all in one experience with the large display."
While M1 has been lauded for being a highly efficient yet powerful mobile chip, it remains unclear how the silicon will perform as a desktop power plant. Early benchmarks captured by Geekbench this week show the actively-cooled M1 variant in iMac achieving a single-core score that is some 56% higher than the Intel silicon found in the 2019 21.5-inch iMac. Multi-core scores are about 24% faster.
M1 begins to fall behind when compared to the multi-core scores of a 10th-generation Intel Core i7 processor, which is available on the 27-inch iMac, though it stays ahead in single-core performance.
Metz and Tonna also commented on iMac's colorful new design, as well as general platform features like Continuity, iCloud services and software updates.
"You just have the freedom to use devices however you want," Tonna said. "You don't have to think about what's where you just know, it will be updated. And I think that's a really big value proposition for our users."
Orders for the 24-inch iMac went live on April 30 and are slated to arrive on May 21. Pricier configurations quickly sold out and all models are now showing delivery dates pushed back into June.