Man sentenced for 2018 Apple Store theft spree in the Apple Crime Blotter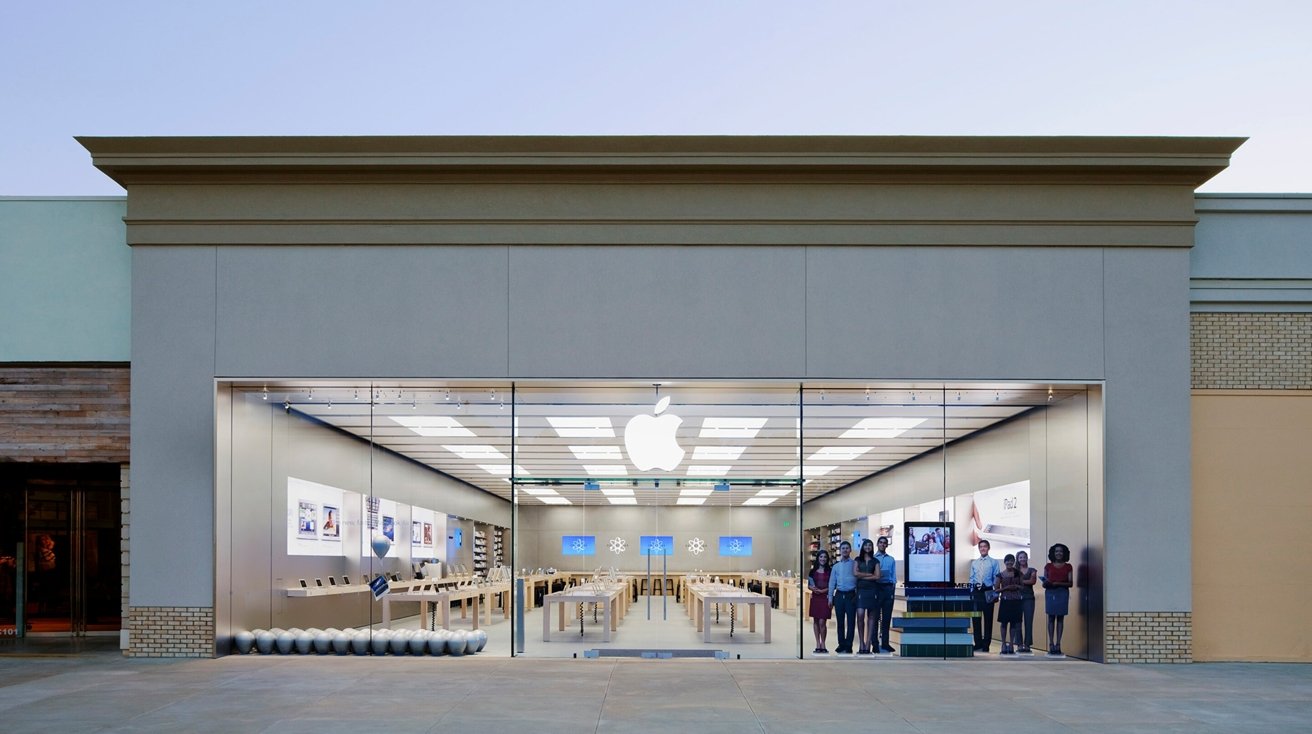 Rudy Giuliani seeks to block iPhone evidence following the raid on his home, a convict wants out of jail for an Apple Store visit, and iPhone searches lead to a murder arrest in Florida.
The latest in an occasional AppleInsider series, looking at the world of Apple-related crime.
Texas man gets two years for Apple Store thefts
A 20-year-old man in Texas has accepted a two-year prison sentence for his part in a multistate Apple Store theft ring in early 2018. According to The Arkansas Democrat-Gazette, the man was caught on security video, along with three accomplices, stealing from the Apple Store in Little Rock. The group was also suspected of similar thefts in several Texas cities.
The man also received an additional year on the charge that he beat a fellow inmate last November.
Convict in U.K. asks for permission to visit Apple Store
A convicted drug trafficker who is in prison in the U.K. made an unusual request this week: He wants to be temporarily let out in order to unlock a computer at the Apple store.
The Courier reports the man is seeking a chance to go to the Apple Store, to unlock a computer that he claims could help his defense. The man told his attorney that the computer is at his home, but that he no longer remembers the access code for it.
The judge put off the request to November.
Man who pled guilty to pandemic benefit fraud made "large" Apple Store purchases
A Massachusetts man pled guilty on May 13 to federal charges of submitting fraudulent applications for Pandemic Unemployment Assistance (PUA). According to the U.S. Attorney's Office for the District of Massachusetts, the man stole the identities of others before using money from the fraud for "large purchases at an Apple Store."
The 33-year-old man has pled guilty to two counts of wire fraud, one count of aggravated identity theft, and one count of making a false claim.
Teen arrested in theft, pepper spray assault of San Francisco iPhone repair shop owner
Police in San Francisco have announced the arrest of a 16-year-old who they say stole iPhone cases from the Chinatown store GoApple. The teen, police said to CBS San Francisco, later returned and pepper-sprayed the store's owner.
The assault took place hours after the thefts, and the latter incident was caught on store surveillance cameras. The accused assailant was admitted to the Juvenile Justice Center on the charges of robbery, assault with a caustic chemical, theft, and battery.
Giuliani seeks to block review of evidence from iPhones
Rudy Giuliani, the New York mayor-turned-attorney for former President Trump, had his home raided in April, during which agents took several of his devices. Giuliani said in an interview at the time that the search was illegal because "they also got it from the iCloud."
On May 17, Giuliani's attorneys asked a judge to "block any review of the seized records while his lawyers determine whether there was a legitimate basis for the warrants," The New York Times reported.
Man arrested for "porch pirate" thefts going back to 2016
Police in Pennsylvania's Lehigh Valley have arrested a man accused of stealing packages from doorsteps, someone they had been chasing for more than four years. According to Lehigh Valley Live, the man had stolen many items, including multiple MacBooks, a Nintendo Wii, Gucci watches, and "a Mickey Mouse statue holding a lantern," going back to late 2016.
Police caught a break in 2017 when a person attempted to repair one of the MacBooks at an Apple Store, and was informed that it was stolen. The person had bought it on the "OfferUp" e-commerce app, and police searched the account of the man who had sold it, appearing to identify the individual.
It's not clear why it took an additional four years for him to be arrested.
Searches on iPhone led to murder arrest
A 39-year-old man has been charged with second-degree murder and tampering with evidence, in connection with the disappearance of a missing woman, per Oxygen.
The man had previously been charged with kidnapping in the same case, after a police search of his iPhone turned up search queries for "what day does commercial garbage pickup for Hollywood, Florida" and "does bleach and alcohol make chloroform."
Seattle mayor deleted text message due to iPhone setting
The office of Seattle Mayor Jenny Durkan is "scrambling to retrieve" months of text messages that are being sought in a lawsuit over 2020's CHOP (Capitol Hill Organized Protest.) The mayor, according to KIRO, had her iPhone set to remove text messages after 30 days.
One expert told the TV station that criminal prosecution in a case like this is possible, but only if it is determined that a public official "willfully and intentionally" destroyed public records.
Thief dressed as Amazon driver caught stealing package
A New York man was arrested in Bergenfield, New Jersey, for stealing packages, including one with an iPhone. Police say he posed as an Amazon employee — complete with a fake Amazon Flex shirt and car insignia — in order to take the goods.
Daily Voice reports the man had ordered an iPhone with a stolen credit card and went to collect it while wearing the Amazon shirt. However, the person whose identity had been used notified police, who were waiting for him at the address.
The man was charged with five counts of receiving stolen property and one each of theft and impersonation/ID theft.
Pittsburgh "wild crime spree" began with Dominos iPhone theft
A Pittsburgh man was arrested in early May following an extended "crime spree" that resulted in his arrest on 28 separate charges. The charges included nine felonies, 15 misdemeanors, and four summary offenses.
According to CBS Pittsburgh, the spree began when he stole an iPhone from another man at a Dominos and took off in a car. Subsequent offenses, police said, included multiple car crashes, another car theft, and theft of luggage.
The spree ended when the man was found in a hotel room.