Apple Store security guard shot at, presidential iPad theft in the Apple Crime Blotter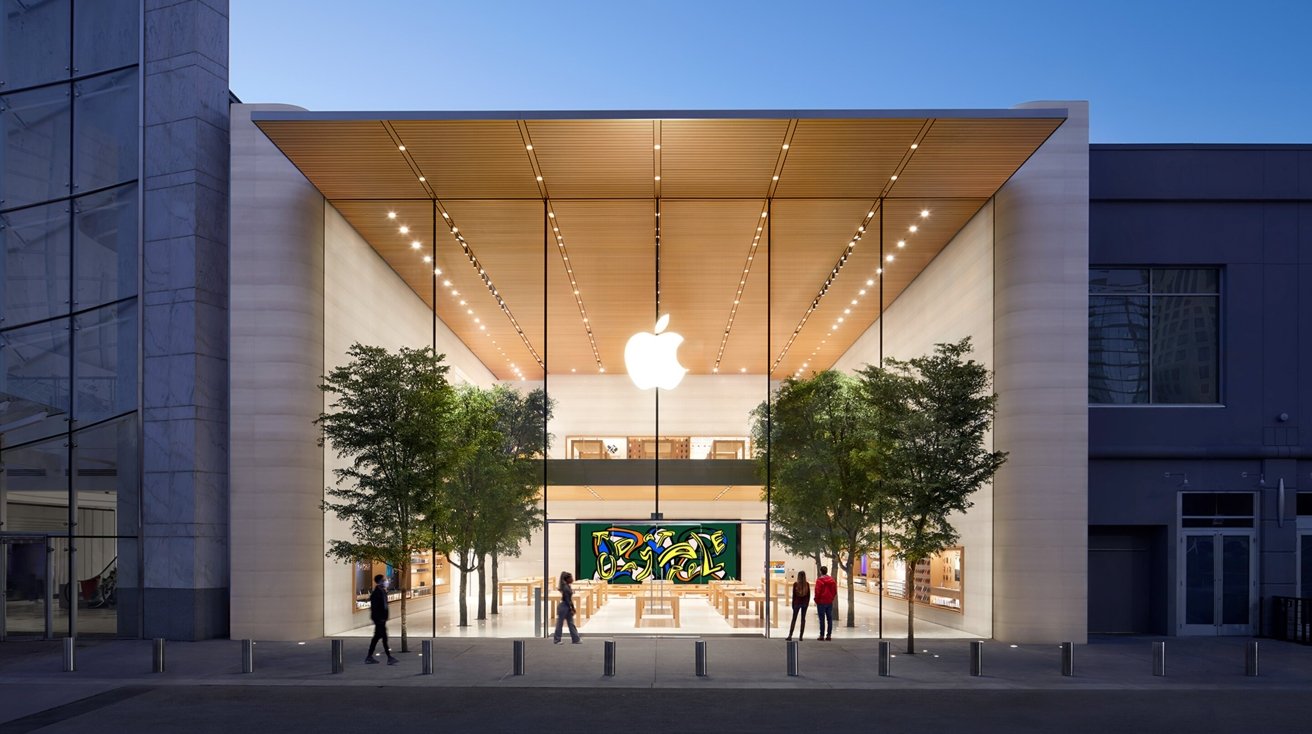 The South African president says his iPad was stolen, another iCloud-assisted Capitol riot arrest, and Find My iPhone solves another car theft, on this week's roundup of Apple-related crime.
The latest in an occasional AppleInsider series, looking at the world of Apple-related crime.
Security guard shot at Atlanta Apple Store
A security guard at the Lenox Square Mall in Atlanta was shot in mid-June, after reportedly refusing to let a pair of 15-year-olds into the mall's Apple Store after hours.
According to The Atlanta Journal-Constitution, the guard survived and is recovering, while the two teenagers, a boy and a girl, are in a youth detention center. That mall had six shootings in 2020, including one near the Apple Store in November.
In viral clip, South African president says his iPad was stolen
Cyril Ramaphosa, the president of South Africa, was giving a speech in late June when he suddenly declared that his iPad had been stolen.
"I'm looking for my iPad, somebody stole my iPad, somebody decided that they want to dispossess me of my iPad," the president said at the dais during an appearance at the Port of Cape Town, per India Today
Ramaphosa spoke for more than two minutes about the missing iPad before sitting down, in a speech that went viral in South Africa. The device was later retrieved.
Two get federal indictment for Pennsylvania iPhone scheme
Two people from Ohio have been brought up on federal charges related to the theft of 15 iPhones from a Walmart in Pennsylvania in 2019. Centre Daily reports the two took about 15 iPhones in that incident and went on to resell them.
The two are also accused of stealing $45,000 in electronics from Walmart locations in Illinois and Ohio while reselling them in other states. The interstate nature of the alleged scheme is the reason for the federal charges.
iCloud evidence used against Florida pastors who participated in Capitol riot
Three men from Florida — a father and son who are ministers and a third man who is their parishioner, — are the latest to be arrested for their participation in the January 6 Capitol riot.
According to the national security blog Empty Wheel, the three were arrested based on evidence obtained from an FBI warrant for the parishioner's iCloud account. That evidence included both location data and photos of the three men "at various times and places in the riot, times and places that the FBI then cross-referenced with body and other surveillance footage."
Revised Ohio bill would not ban cell phone recording of police
Lawmakers in Ohio in June proposed a highly controversial new law that expands the definition of obstructing justice. An earlier version of the bill, opponents said, would have made it a crime to produce video of police officers in that state.
News 5 Cleveland reports Ohio's House Criminal Justice Committee first voted to move the bill forward- but more than 100 "civil rights, first amendment groups, and individuals" have expressed opposition to the measure.
A revised version of the bill later passed, affirming that recording law enforcement during the performance of their duties will not be prohibited.
The killing of George Floyd in Minneapolis in May of 2020 was filmed by local teenager Darnella Frazier, who was using an iPhone 11.
Find My iPhone catches car thief
A Pennsylvania man was arrested in late June and charged with stealing a running car from a family in the area- and police used the Find My iPhone feature to track the car via the owner's iPhone 12 Pro Max.
According to Levittown Now, the man was arrested, and the phone later recovered, with a broken screen, from along Old Bristol Pike. It had presumably been thrown out of the car.
Woman accused of stealing iPads from Bronx school
Police in New York are looking for a woman who they say walked into a school in the Bronx and stole 14 iPads. CBS New York says the iPads had a total value of around $6,000.
Felony indictment for woman who falsely accused teen of iPhone theft
The woman who starred in a viral video in late 2020 in which she accused a Black teenager of stealing her iPhone at a New York City hotel — and later physically assaulted him — has been hit with additional charges.
CNN reports the woman, who has become known as "SoHo Karen," has been charged with unlawful imprisonment, as a hate crime, endangering the welfare of a child, and aggravated harassment. She has pled not guilty.
The woman was previously charged with attempted assault, attempted robbery, grand larceny, and endangering the welfare of a child over the incident, and was also sued by the 14-year-old's family.
Stolen iPhone 12 Pro leads to chase
A group of thieves in the U.K. took an iPhone 12 Pro from a couple and pushed them into a bush — but the couple then spent 30 minutes chasing the group of six thieves.
According to Bucks Free Press, the suspects were teenagers.
"Fortunately, the two victims did not sustain any injuries however, we take robberies and community safety seriously and are investigating the incident," the investigating Detective Constable told the newspaper.
Have an Apple crime story for us? Email AppleInsider and tell us about it.
Keep up with everything Apple in the weekly AppleInsider Podcast — and get a fast news update from AppleInsider Daily. Just say, "Hey, Siri," to your HomePod mini and ask for these podcasts, and our latest HomeKit Insider episode too.

If you want an ad-free main AppleInsider Podcast experience, you can support the AppleInsider podcast by subscribing for $5 per month through Apple's Podcasts app, or via Patreon if you prefer any other podcast player.